10
A three-Test marathon for Australia and South Africa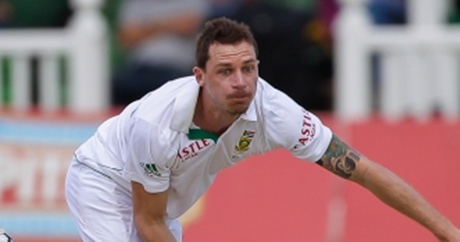 The modern Test series is more about endurance than ever before. It may feature fewer matches, but with little pause between them, it is more like one ongoing slog than a sequence of distinct skirmishes.
We'll see this vividly in the third and decisive Test between Australia and South Africa later this week. The series stands at 0-0, but to say that the first two Tests haven't had an impact would be wrong. If the two teams were carefully sculpted for the first Test, someone's let a pissed-off monkey armed with a chisel at them since then.
The monkey has been gleefully hacking lumps off both sides since the series began and the management teams have been making running repairs with Blu-Tack and whatever they can find lying around. The third Test will see two scarred, imperfect teams pitted against each other and the one that has proven most resilient to monkey vandalism will win.
It's not just about the absentees or the walking wounded though. It's also about those who are ostensibly intact.
In what condition are the survivors?
Back-to-back Tests are unforgiving to bowlers, but the effects have been magified in this series. During the second Test, both Australia and South Africa lost a member of their bowling attack which meant the others had to do extra work.
Peter Siddle is currently lying down. We can state that with a reasonable degree of certainty, because he bowled 64 overs in the second Test, which finished on the 26th of November, and he will be bowling again on the 30th of November. He's also had to do this on a diet of sweet potatoes and quinoa, because he's now a vegetarian.
The story is similar for Ben Hilfenhaus. He bowled 54 overs in the second Test, although at least he could sustain himself with a ham sandwich or two. Who knows, maybe one of them will be replaced by a fresher bowler. Either way, the team is compromised.
One reason why South Africa are currently considered the best Test side
It's not quite the same for South Africa. They lost a bowler in the second Test as well, in the unnervingly hirsute form of Jacques Kallis. However, Kallis is one of five bowlers, not one of four, which means the others aren't so overburdened when there's a casualty.
South Africa's batting helps too. They blocked by necessity to save the second Test, but they're hardly liberated stylists at the best of times. They bat for bloody ages and they do it for a reason. Michael Clarke's 230 was a skipping triumph of an innings, but it was only 37 balls longer than AB de Villiers' chronically shotless 33.
The upshot of all this is that Dale Steyn has bowled 46 overs fewer than Siddle in the last three weeks. He hasn't looked at his best so far, but he has a tendency to rouse himself when he can make a difference. How much Siddle is there left to rouse? Keep munching that tofu, Pete.

You really should subscribe to our email updates - here's why
Top Trumps that you can actually play
, unlike our version - current price, 1p
Given there are only 6 batsmen in the Aussie squad, and our gutless decision to prepare flat tracks for this series you can ink in 8 spots: the batsmen, Wade and Lyon.
This means the remaining places will be 3 of Johnson, Starc, Hastings, Hazelwood, Hilfenhaus and Siddle. Hopefully the selectors are having a laugh and Starc will come in for Patinson and the other 2 will be unchanged.
I disagree that the Saffers have depth on this tour – no Boucher, no Duminy and Rudolph is looking shaky. With the ball they will definitely be without Kallis and possibly Philander, while Tahir seems to have lost the plot. Even on one leg Kallis is still a world class batsman, but given he wont bowl to cover they need to bring in Philander (if fit) for Tahir. Kind of like what they planned in the first test before it all went wrong.
Those are probably the 2 strongest sides each country could field and would give us a great final game to finish the series. It would be a shame if Australia got up over a 2nd string South African team to regain the top spot by default. Doubly so if the team contains Mitch and both he and Punter roll through to play the mediocre Sri Lankan side that is currently behind in their match against the Kiwis. That would effectively hand you guys both Ashes series being played next year.
Things are looking up for the Ashes. Ponting has retired.
"This is not a decision that's been made by the selectors, this a decision that has been made by me," Ponting said. "I'm glad I've got the opportunity to go out on my terms."
Am I alone in thinking they told him he wouldn't be there in Hobart?
Are you sure Siddle is nibbling at tofu, KC? I imagine him demolishing bucketloads of whey protein and then playing rugger with yet more buckets if the stuff, like the unfeasibly-similar-looking bunch of sports freaks in the Holland & Barrett advert.
But can one "demolish" vegetarian protein, or is that term reserved for animal products, not least the ubiquitous Nandos chicken?
Enlighten us, oh King.
"Just smashed a goat's cheese and chive tartlet and some sun dried tomatoes."

Hmm. No, don't think you can demolish such food.

When did Siddle become James Haskell?
I do sometimes get the feeling that Steyn, when pushed, is capable of voluntary atavism, summoning genes that are long extinct to do something that's never been done. Like swinging the ball both ways in Nagpur.
Don't know if you folk have seen the CA advertisment for this series:
http://www.youtube.com/watch?v=B-I1aOJimn4
A stark contrast to how he actually looked after 5 days.
Obliterated a plate of falafels, foul medame & hummus for breakfast yesterday. #egyptcricketmatch #fivedaysinhurgada #mightywindyhere #mustavbinthemfslafels.
I think you could have a point KC.
This is Ricky Pontings last test and I definitely see Australians more pepped up for this one. Yes SA have shown their class, they hung on to their seats in the 2nd test match but their performances have come down starting from 1st test. australia have the upper hand and now they need to seize the opportunity and go one up and secure the test series. At the same time golden opportunity for SA to show why they are the best test match team; they are capable enuf of springing up a surprise. But my bets are on Clarke's men. Exciting!! Exciting!! Exciting!!
Could be worse. They could have extended break between the 2nd and 3rd tests like NZ and Sri Lanka.