Alastair Cook
26
There are times for thoughtful analysis and there are times for giddy enthusiasm. Today is clearly the latter.
At the peak of his powers, if you said the name 'Flintoff' to someone during a match with the right look in your eye, that person would immediately drop whatever they were doing and rush to the TV because no-one wanted to miss a moment of one of his innings. Already, Ben Stokes seems like Flintoff Deluxe – Brutal Deluxe, if you will.
In this Test, Stokes made 193 runs off 186 balls, hit 30 fours and four sixes. He emerged at 30-4 and at 232-4 and had a massive impact in both situations. He has achieved the impossible and made the arrival of Jos Buttler feel like something of an anticlimax.
A mechanical watch is full of all sorts of sprockets and cogs and springs and screws and when all those components are correctly positioned, everything works satisfyingly smoothly. But then there are other devices, like hammers, which do the job for which they are intended equally well without requiring all that complexity.
Stokes is very much a hammer. Not many of his shots go behind square and each makes a clean percussive sound you rarely hear even in this era of power hitting. This is a batsman who hits the ball with the middle of the bat and propels it forwards. That's his method and may he never complicate it.
Kudos to Alastair Cook as well. He was there before Stokes and he was there afterwards. It was his day too.
If Stokes enjoyed himself in the afternoon, the morning was no time for fun. There was work to be done. The lawn needed mowing, the dishes needed doing, the laundry needed hanging out. It was only once all those jobs had been ticked off that England could relax and start enjoying themselves. Suppose that's teamwork or summat.
26 Appeals
38
Like a tired bear in winter, let's try and put this to bed for a few days. Maybe it'll have to get up again at some point next week to go for a wee, but we're kind of hoping that we can concentrate on the New Zealand series from now on.
As far as we can tell, this is how it's gone…
Colin Graves told Kevin Pietersen that if he came back and played county cricket and maybe made a triple hundred, he couldn't see why he wouldn't get back in the team. He said this because he genuinely couldn't see why he wouldn't get back in the team.
Then, while Graves was in the Caribbean, he discovered that England's captain, Alastair Cook, was adopting a 'him or me' position on the issue. Not mad keen on having Joe Root as Test captain just yet, the ECB opted for 'me' in favour of 'him' and tried to ham-fistedly make the best of that.
Kevin Pietersen came back, played county cricket, made a triple hundred and requested his place in the side. Andrew Strauss broke the news to him.
This is perhaps why, at the press conference the following day, Strauss said that Pietersen wouldn't play for England 'this summer', while adding that he couldn't offer guarantees beyond that. He was basically just acknowledging that there are two possible scenarios.
England win the Ashes, Cook stays, Pietersen remains excluded
They lose, Cook goes and Joe Root – who has just been named vice captain – takes over
Cook presumably feels the presence of uppity Pietersen with his inability to keep his trap shut makes captaining the side impossible. If the public comes to accept the version of events outlined above, he may come to reclassify that particular 'impossible' as merely 'very, very difficult' in comparison to what he is likely to experience should England start losing this summer.
Strauss said of Peter Moores that every game had become a referendum on whether he should continue to do the job or not. It would be like that, only a hundred times as vitriolic and a thousand times less dignified.
Here's the real nub of the problem
The main problem, as we see it, is that some people seem to think that being England captain is a big deal; like it somehow elevates you above all other England cricketers. If Alastair Cook didn't see captaincy as something to aspire to, he could have acknowledged that it wasn't especially his thing at the very outset and instead busied himself with the greatly more important job of scoring Test runs. Pretty much everyone would have liked him more for it.
You'd never get this kind of thing with Pakistan. Pakistan would have had about nine different captains by now and everything would have been much less chaotic as a consequence.
38 Appeals
15
Restart the clock.
This may have been all of 10 runs more than he made just a handful of Tests ago, but it rewrites a tired script. Suddenly people can't fall back on 'hasn't made a hundred since…' and so they're instead forced to look at the facts. Those facts are that Alastair Cook has been scoring quite a lot of runs in Test cricket of late.
Cook knew that the fifties didn't really count though. He knew their value would only be seen in the light of a three-figure score. The man has more grit than a resurfaced rural road. Having painstakingly worked his way past fifty five times in his previous eight Test innings, he started again from nought. Again he wrung painfully deliberate runs out of this West Indian attack. Again he put the hours in.
He nurdled, worked and occasionally hoicked it to leg; he ignored the ball when it could be ignored; and when he called a team-mate through for a single that was never there, he ensured it was a homicidal single, not a suicidal single. He did everything in his power to ensure he reached three figures and for once, no-one stepped in at the last minute to deny him.
It meant a lot to him. You could tell. He even let fly a huge, bestial roar.
15 Appeals
9

For a while it seemed as if no-one would make it all the way – even if it had felt inevitable that several of them would get halfway. Trott was out for 59, Cook for 76 and then Ballance for 77. They were creeping closer and it was Root who added that crucial extra digit.
If you don't think the third figure matters all that much, ask Alastair Cook, who must continue to endure "hasn't made a hundred since…" comments even though he made a 95 all of four Tests ago.
The overnight score hinted that there were runs to be had and none of the fifties were a surprise. They were just steady, reliable batsmen on a steady, reliable pitch making steady runs – you could rely on them to do that.
Root, however, is at present even more reliable than your trusty old hammer and somehow achieves this while scoring at a fair old lick. This was his sixth Test fifty on the bounce, a period during which he's scored at about 70 runs per hundred balls.
Only one thing could possibly have outshone Root and that was an unholy melding of mischief, humour and knobheadery. Step forward Marlon Samuels, who opted to send-off Ben Stokes with an ashen-faced salute, hat clasped to his heart.
This infuriating goading was all the better for the fact that Stokes isn't really the kind of person who's at all happy to laugh at himself – particularly moments after picking out a fielder in the deep. He's more the kind of person to call you a C-word, before calling himself a C-word, before calling some inanimate object a C-word, before attempting to dismantle that inanimate object with his fists. This is pretty much what he did, although now the rest of the team are wise to his punchy rage-venting, they presumably wrapped him in a giant duvet onesie in a bid to prevent self-annihilation.
9 Appeals
27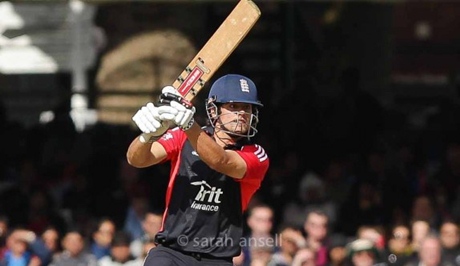 Alastair Cook says that he's doing everything he possibly can to try and turn his form around. This begs a rather obvious question. If you're practising really, really hard and doing everything you possibly can to prepare, but you're still not scoring runs – what does that actually say about your ability?
At least if you're dossing about in practice and turning up for matches half-cut, there's an obvious way to improve your returns. If you're preparing assiduously and you're still crap, it might be that you're simply not cut out for the job.
A bit of a plodder
Mike Atherton's doing a good job of not saying 'I told you so'. That's possibly because he's a mature, level-headed individual who has inexplicably found himself in the world of English cricket. Back when Cook was made one-day captain, Athers called him a plodder. A fair assessment, you'd have thought, but when Cook then made a bunch of runs in impressive fashion that summer, there were a few digs.
Verbal battles and wars. Fast forward three years and Cook has spent a hell of a lot of the intervening period being a plodder. Athers was fundamentally right and the case for making Cook one-day captain appears to have been exposed as a poor one. Most of the fans' anger revolves around what is (and isn't) happening now, but the real mistake came long ago. It's strange to say this about such a conservative organisation, but picking Cook as one-day captain was a gamble.
What happened to Cook's batting?
Is Cook out of form or is this actually the norm? Maybe it's the latter.
To provide some context, after six months or so as captain, we concluded that Cook was quite possibly England's best one-day batsman. Crucially, we qualified that with an 'at the minute'.
In the summer of 2011, he averaged 58 in 10 matches, scoring at a run a ball. The following winter, he averaged 50 in nine matches and while he scored a little bit slower, he made a couple of hundreds and three fifties. Worth his place in the side? Absolutely.
Seems a long time ago, doesn't it? It was. In his last 20-odd matches, he's made one fifty.
Maybe he got found out. When Cook took over as captain and made all those runs, he still did it in a rather limited way. His new 'expansive' game seemed to hinge almost entirely on the slog-sweep to cow corner.
At the time, we described his use of the shot as being like when a bad husband repeatedly brings flowers. It seemed little more than an apologetic gesture designed to distract from major shortcomings. It was odd that it worked, but even the most flower-loving wife will see through such a shallow ruse eventually.
The menu
Unsurprisingly, opponents have taken the slog-sweep off the menu. They're serving up off-spin in the first over instead. Cook doesn't appear to like the taste.
Cook has a place in Test cricket's All-You-Can-Eat Hall of Fame, but he's picky. He doesn't like mushrooms 'because they're slimy' and he won't eat anything with bones in it. You need to have broader tastes in one-day cricket. You need to eat everything because there's only a finite amount on offer.
Test cricket involves endless courses, so you can pick at dishes you don't like and gorge on those you do. One-day cricket is more of a taster menu. Miss out on anything and you risk going hungry. In the last year, Cook has basically starved.
27 Appeals
13
Today we're going to direct you towards two pieces of ours which appeared outside the kingdom.
First up, our latest King of Cricket is Murali. Don't worry, it ain't all numbers. It's about the joints, the graft and the batting really.
Secondly, last week's Cricinfo piece, entitled English cricket rocked by non-Cook related incident. As an added bonus, that one contains a little bit of Nick Knight.
Almost inevitably, Cook is in the news again today. Paul Downton has given another interview, which basically means Cook's relationship with the public has dropped another few notches through no fault of his own.
Downtown has an incredible knack for alienating people. When he speaks, what you're left with is a strong sense that someone has wagged their finger at you and told you they know best.
Apparently he sits in on selection meetings these days. He says he is happy with the selectors he employs (his words) and happy with the decision to continue with Cook as captain, but that the selectors will meet to discuss everything on Friday. Presumably they won't be jumping at the chance to make their boss unhappy.
Asked about Cook's form, Downton said: "Yes, he's in miserable form. But form can change. I'd suggest he's 'due' – wouldn't you?"
We've covered this before, haven't we?
Another highlight is: "He's the natural leader of that group of players."
A natural leader in the sense of being a great orator? A natural leader based on the fact he's getting great results? What is a natural leader? Is that how leaders are identified; by their nature? Do the ECB do a DNA test? What chromosomes are they looking for?
The ECB really are beyond parody now.
Downton finished by saying: "I want to enfranchise everybody and I want them to be part of what's happening in English cricket."
Remember kids, if you've been enfranchised by a stockbroker, you should inform a parent, teacher or policeman immediately. It's not your fault.
13 Appeals
15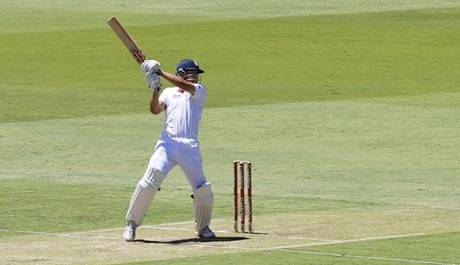 One of Alastair Cook's problems is that he plays every one-day innings as if it might be his last. He positively clings to the crease, grimly trying not to make a mistake. The better approach might be to play as if he doesn't give a toss, but say what you like about Alastair – tosses he gives.
Bowlers can do what they like at Cook. It's like bowling at a cone or a cardboard cut-out. He just sits there passively while you prod away at him with something sharp. After the sixth one-day international against Sri Lanka, Cook said that he was hitting them well in the nets. If he hadn't actually specified that it was balls he was hitting, you'd think he might have meant walls – using his head.
There are no prizes for effort in cricket and in one-day cricket there aren't even prizes for runs unless you can score them quickly enough. It doesn't matter why you drop simple chances or miss straight balls, all that matters is that you do. Cook is.
We don't blame Cook for hanging about in the one-day team. It's his job to retain confidence in himself in the face of all evidence to the contrary. Half of the battle of international sport involves bullshitting your opponent that you're something you're not. The best way to achieve that is to start off by bullshitting yourself. This is why we pay other people to see things clearly: coaches and selectors, for example.
One of the main reasons why Cook was made one-day captain is because they thought it would undermine him to have someone else in charge of the 50-over side ahead of the next Ashes. The same people who reached that conclusion might now want to consider just what effect an endless series of defeats and humiliating underperformance might be having on their boy.
15 Appeals
10
It's hard to argue that this wasn't the perfect England one-day performance. One, England won, which satisfied most of their fans; and two, there was enough evidence to suggest that England will never win one-day games with Alastair Cook at the helm, which will have satisfied his detractors.
The ideal scenario is for England to win the World Cup with Cook really not having pulled his weight but somehow still in the team. Today, he made 20 off 30 balls. Neither quick- nor heavy-scoring, it was pretty much the perfect Cook one-day innings. He was even dismissed playing a defensive shot to howls of derision from some place and some other place.
James Taylor replaced him at the crease and played really rather well. This means it's quite possible to use the argument that Cook is keeping 'players like James Taylor' out of the side, even if he isn't currently keeping your actual real-life James Taylor out of the side.
Next Joe Root scored a hundred, which is neither here nor there in itself, but did at least distract attention from Chris Woakes' 6-47. Woakes loves being overshadowed and will have been delighted to have taken six wickets in a one-day game which largely took place on an entirely different day.
These aren't even Woakes' best one-day figures. He once took 6-45 against Australia, in Australia. But no-one remembers. In fact, Woakes has two of England's three best one-day bowling performances of all time (behind Paul Collingwood). This latest effort has been sufficient to see him talked about as being someone who might possibly challenge Steven Finn for a World Cup spot. Great praise indeed.
For if Finn no longer looks like a man who has forgotten how to bowl, he does still give off the air of not yet having fully remembered. At his best, Finn looks stern and driven, but at present we find ourself getting distracted by how much he looks like he's made out of uncooked spaghetti. That may or may not be the effect he's trying to produce, so it's hard to judge his progress. Assuming it is, we'll give him 10/10 and Woakes 3/10 because the latter didn't really look at all brittle.
10 Appeals
16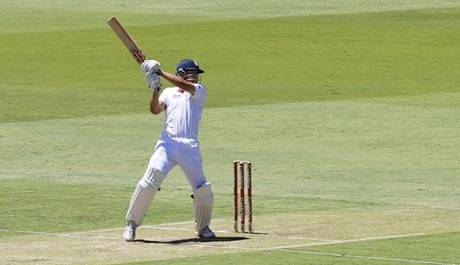 We used to moan about winter. Winter didn't give a shit.
In fact winter didn't even know we were there because it was night-time. It's always night-time in winter. That's the main thing we used to moan about. After about 15 years of raging against the tilt of the Earth, we realised that we weren't achieving much and so we resolved to try and make the best of things. Darker beers and Sunday roasts is pretty much all we've come up with, but at least it's a start.
The point is, there comes a point where you just have to accept that things are out of your hands and that you're only succeeding in making yourself more miserable with your constant complaining. There's a lot of ranting about Alastair Cook these days; about how he can't bat at any great pace, how he only ever seems to score 32 runs and how this means England can't win the World Cup. But you can muster as much outrage as you like – nowt's changing.
England supporters are beginning to delight in their team's failures, gathering a big stack of evidence to support their rightness about Cook's wrongness. But what for? For a massive, gold standard 'I told you so' come the World Cup?
We've always had a general philosophy that if you're playing for England, we'll support you. Sometimes we forget, but we're going to try and keep that sentiment in mind for the next couple of months. The Cook battering's kind of become a thing in itself and even if we agree with many of the sentiments, it's getting a bit tiresome and it's not really achieving anything.
We like the World Cup, we'd like to see England do reasonably well and Alastair Cook will be the captain, so we're kind of hoping he finds some mediocre form and can at least do his bit. If you set the bar low enough, you'll realise there are occasional nice days in winter.
16 Appeals
60
"Oh, you're still here. I, er, thought everyone had gone home. Are you going to, er…? No, you're not. You're going to stick around for a bit longer, you say. You're going to stick around and have another brandy, even though everyone else has gone home and I was clearly just about to go to bed."
As we understand it, at least one of the selectors wanted shot of Alastair Cook as one-day captain, but Peter Moores didn't so they just sort of went with that.
Unlike everyone else who writes about cricket, we're not actually against this. We're not in favour either, but we don't really buy the argument that if England were bold and radical, they'd have a far better chance of winning the World Cup. As such, we think it's fine to stick with Cook because if England do somehow do okay, at least it'll be funny watching everyone backtrack.
We know you're supposed to be positive about and say 'at least if we gamble, we'll have a chance'. It's just that we don't really believe it. We've seen enough England World Cup campaigns to know that bright ideas six months out tend to result in a bunch of new players who bottle it in big games, having never actually played in one before.
At least Cook's used to everyone calling him an ineffectual bumcock and won't be taken aback by the hostility directed his way when his side collapses against New Zealand.
60 Appeals