Ian Bell
32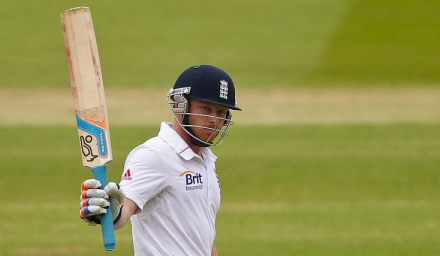 Well that was – actually, what was that? It's probably a bit early to be committing to specific words, so let's not. England have won the Ashes. That's a functional way of saying it. You can add your own emotions internally. England won every Test in which Ian Bell scored a hundred. Shermination complete.
It was seat of pants airborne travel for the editor working on the Channel 5 highlights show with the fourth day of the fourth Test pushing on past 7pm. Chapeau to them and chapeau to Stuart Broad and Tim Bresnan – the latter taking second billing thanks to a couple of key wickets and some might fine lower-order whoppery in the morning session.
We're not sure how confident England were that Australia's middle order would showcase how Simon it is, but that's kind of what happened after Bresnan's stemwinder of a delivery dismissed David Warner. The resilience seemed to just drain away as if it had been floating in the toilet bowl waiting for someone to flush.
It's not all bad news for Australia though. In Rogers, Clarke and Harris, they've unearthed some talented young cricketers for the future.
32 Appeals
5
When did Ian Bell turn into a big, relentless steamroller? He always used to be a two-seater sports car. He was sleek and flash, but entirely impractical when you came to do the big shop.
These days he's not just practical, he's reliable as well. His big engine chunters away as he flattens mile upon mile of tarmac for the benefit of his team-mates. If they later run out of fuel, he goes back and gives them a tow.
In the last Ashes series, Alastair Cook and Jonathan Trott scored incredibly heavily. But that was different. That was about ensuring they made as many runs as possible. The 2013 Ashes has been more about whether a batsman can make any runs at all and for the most part it hasn't happened – unless The Steamroller's been at the crease.
We'll tell you what: Ian Bell was not due a big score today.
5 Appeals
28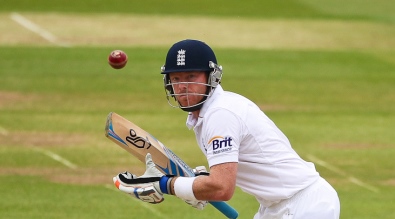 Maybe we should consider him two different batsmen – Ian Bell, the guy who chips one to cover, and I.Ron Bell, the guy who plays these sorts of innings. (Make your own metallurgical puns. We had a look at the iron Wikipedia page with a view to coming up with some, saw the term 'sandwich compound' and got distracted.)
It's also worth noting that Bell's contributed to putting 133 overs into Aussie legs. We all know the Aussies love a bit of rotation (possibly influenced by Kylie Minogue) and with the next Test starting on Thursday, boring stuff like batting like a ploddotron for most of a day can have a double impact.
How's the Test going? The whole thing's made us feel giddy and we've lost all critical faculties.
28 Appeals
31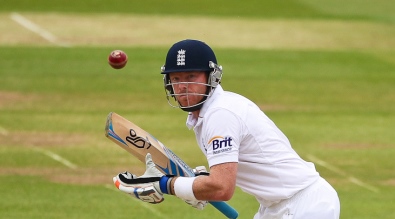 Some read yesterday's post as being criticism of Ian Bell, which wasn't really how it was intended. We just feel that of all the England players, his performances are the ones that most closely correlate with how the team fares. On day five of the third Test against New Zealand, Bell played out of his skin.
Not literally, that would be hideous – although it would doubtless disconcert the bowlers sufficiently that they would struggle with their lines and lengths. No, he just played very well. In fact maybe that's a more appropriately functional phrase for a delightfully, fantastically functional performance. On day five of the third Test against New Zealand, Ian Bell played very well.
Matt Prior is garnering the headlines and we certainly aren't saying that he doesn't deserve them, but Bell's contribution was more sizeable – not in runs maybe, but as treasured fount of wisdom, poet, philosopher and all-round good egg, Bert, once pointed out, runs are not the correct unit of measurement when batting for a draw.
With that in mind, here is an alternative scorecard for England's second innings:
Alastair Cook – 145
Nick Compton – 3
Jonathan Trott – 66
Ian Bell – 271
Steven Finn – 10
Joe Root – 79
Jonny Bairstow – 19
Matt Prior – 182
Stuart Broad – 77
Jimmy Anderson – 2
Monty Panesar – 5
This isn't the first time that Bell's made an enormous contribution towards securing a draw and nor was it the first time he's sidestepped much of his due acclaim through being dismissed before the end of the match. The characters present in the final act are deemed to be the heroes because that's the way conventional narratives work, but who did the bulk of the work?
There's a feeling in cricket that unless a batsman sees it through to the finish he has somehow failed, but that's a rather childish black and white way of looking at a team game. The guy who cuts the ribbon to open a building hasn't built it. Look at the man hours for a true reflection of construction efforts.
Ian Bell put in a four-and-a-half hour shift. That may not be a full working day and he may have been leaning on his bat at the non-striker's end for half of it, but it's probably more than we've ever managed.
31 Appeals
32
Talk of an England win has been unjustifiably common during this Test. You never know what's likely to happen in a match, but you can tailor conversation according to likelihood and at no point has an England victory seemed probable. Even talking about how they could possibly engineer a winning situation from the difficult positions they've found themselves in has been to remain wilfully blind to reality. A draw was appearing a fairly lofty aim from quite early on.
We're fond of saying that averages only tell you what has already happened and that certainly applies here. Brendon McCullum only averages 30-odd with the bat, but he's made England miserable all series without reaching three figures. Peter Fulton's average has only reached the thirties thanks to a hundred in each innings of this match, but that kind of a contribution is a great deal more meaningful in terms of the series than what Ian Bell did against Pakistan in 2006.
We're increasingly feeling like Ian Bell is a kind of barometer of form for England. We often talk about a team winning when one particular player performs well, but when Ian Bell plays badly, England are terrible. Or is it the other way round? It's almost as if he responds to the pervading air of underachievement and thinks: "Right, time for eight off 89 balls."
Bell's still in, of course, but his obduracy seems less like resilience and more like the foreshadowing of a collapse – a contributory factor, even, if it brings unwarranted nervousness to the young batsmen who follow him.
Good luck to Bell and good luck to England, because they'll need it. Whatever their averages, New Zealand's bowlers have threatened England's batsmen almost all series.
32 Appeals
3
Sometimes you bat for your team-mates. Let's imagine there's only one threatening bowler in the opposition attack. If you can put some mileage into his legs, you make it easier for the batsmen who follow you. To some extent, it doesn't really matter how many runs you score. You are making an investment on behalf of the team.
When Graeme Swann dismissed Yuvraj Singh in India's first innings, he had 4-78, but he was starting to flag and he eventually finished with 5-144. The lower order had faced a different bowler.
India's batsmen didn't really get after Swann. Instead, they played in the knowledge that even spinners tire. Gambhir extracted 44 deliveries from the off-spinner, making just 14 runs in that time; Pujara scored 62 off 133; Kohli scored 7 off 30; and Yuvraj scored 25 off 49.
Those are dull statistics, but if you can commit the opposition's best bowler to 51 overs of toil, you aren't just surviving him, you are eroding him as well.
In England's first innings, Kevin Pietersen and Ian Bell made no such investment. The latter didn't even take a sighter. The former will doubtless argue: "That's just the way I play" and to that, we can only reply: "What, badly?"
Bowling workload doesn't make the highlights reel, but it matters. How much was Cook and Compton's decent second innings opening stand the result of the incremental loss of zip from India's spinners? Ashwin and Ojha bowled 49 of the 71 overs in England's first innings, but they could have been asked to do more work.
If those two bowlers recover their vim and venom overnight, England's openers will try and do their job. Bell and Pietersen will benefit should they be successful. Maybe next time they could return the favour.
3 Appeals
7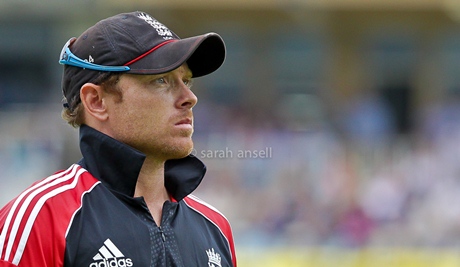 In a parallel universe, players and fans care about one-day internationals – or, more accurately, one-day internationals are worth caring about. In this universe, we'll have to muddle through, making the best of flukes and serendipity.
Kevin Pietersen retired from one-day internationals because on the morning of a game, he felt like most of us do when we have to go to work. Damn him if you want, but we don't expect people to pay to watch us add conditional formatting to a spreadsheet. Cricket's different. You want to see people who aren't just going through the motions.
With Ashes wins and stacks of Test hundreds to his name, Ian Bell should be pretty fulfilled. He should be above one-day internationals, but he's not. Because he's always been crap at them, he feels rejected and undervalued, so he's going to try and put that right. Good news for England and good news if you're in a ground, struggling to suppress the feeling that you're witnessing contractual obligations being fulfilled.
We'd prefer to see a Kevin Pietersen who gave a toss about one-day cricket, but there's no such thing. As such, we're slightly better off with an Ian Bell who's keen to do well.
What happens when Bell's proved his point is another matter – hopefully he'll follow Pietersen's lead. Maybe then the cricket world will start to comprehend that the 'best' players only warrant that adjective when they are fit and motivated to perform.
7 Appeals
18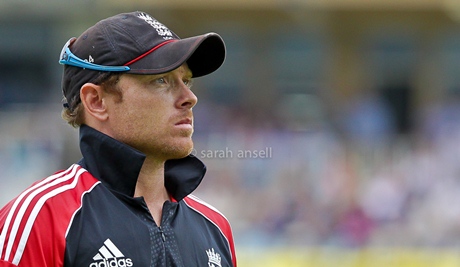 That's right – Ian Bell. Weird but true.
Dale Steyn came pretty close to becoming the second player to earn a promotion to Grand Lord Megachief of Gold, but Ian Bell's year was just too ridiculous to overlook.
Some numbers
11 Test innings, 950 runs, five hundreds, an average of 118.75 and he scored at about four runs an over as well. That's the kind of year that can sway even someone who once made indifference to Ian Bell an official editorial stance.
And we did need some swaying as well. We never wanted to name an English player Lord Megachief of Gold. We didn't want such a respectable award to be sullied by allegations of bias. There shouldn't be any danger of that, considering the above.
Some words
For his first couple of innings of 2011, it was easy to overlook Bell. He hit hundreds in both of them, but they were the usual 'someone else got there first' hundreds.
The first was at Sydney where England won the Ashes. The second was against Sri Lanka and that series saw some selfless batting from the man. As well as that support act hundred, there was a solo effort in the third Test and some feisty declaration batting sandwiched in between. It's that flexibility that elevates Bell above Alastair Cook in our eyes. He is now seemingly a batsman for all situations.
Number three
Ian Bell had always bleated on about being a number three batsman to anyone within earshot while simultaneously making an extraordinarily compelling case that he was anything but that. Put him in the middle order and he scored runs quite happily, but move him to three and suddenly Tim Munton was his batting role model.
Midway through the second Test against India, he got yet another chance at three after Jonathan Trott knacked his shoulder in the field. England had conceded a first innings deficit of 67 and then lost Alastair Cook in the fourth over of their second innings. Bell hit 159 and England won by 319 runs.
Out and in like a fiddler's elbow
Of course the dopey knobhead undermined his efforts to some degree by getting himself temporarily run-out. India's noble decision to allow him to bat on overshadows that innings a bit, so Bell needed to do something else.
In his last Test innings of 2011, he hit 235. England won by an innings. From winning the Ashes to becoming the top-ranked Test side, Ian Bell was there throughout. He has played so well that we now actually give a toss whether he's in the team or not. It's a staggering transformation.
Congratulations, Ian. You are Lord Megachief of Gold 2011.
18 Appeals
13
Cricket action stops and starts and we didn't feel very comfortable with someone being run-out when pretty much everyone on the field had stopped playing.
We don't care too much about the technical rights and wrongs and everyone on the field seemed to share those feelings once they'd had a look at a replay. All the same, the Indian team still deserve a huge amount of credit for having the balls to allow Bell to return to the crease. It sounds pompous to say that they transcended sport, but they did. They were pretty confident that they were right and the Laws of Cricket were wrong in this instance.
Besides, a great innings in a great Test match didn't warrant such a crap ending – one that no-one was that overjoyed about. Praveen Kumar thew the ball in like it was one he'd just found in a hedge and Abhinav Mukund took the bails off like he was the only one still playing because all his mates were going home for their tea. Which is pretty much what was happening.
When Bell was dismissed a second time, the Indians actually looked happy. People celebrated. It seemed more fitting. It seemed like it was actually part of a Test match.
13 Appeals
14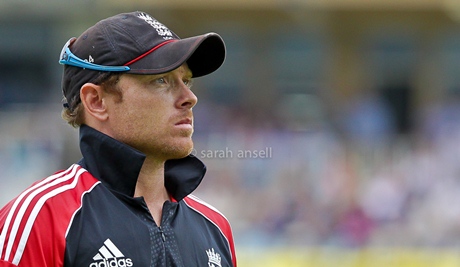 Batsmen always want to play at the top of the order. This might be because they realise that you get more recognition up there. Well we'd like to recognise Ian Bell's middle-order skills.
Runs equal plaudits and while top-order batsmen face the new ball, they can also approach batting however they want.
If Alastair Cook makes a decent score, he will do so at a steady rate of three runs an over. Maybe he'll score at 2.8 runs an over if things are tough. After he passes 150, he might open his shoulders and score at 3.2 runs an over, but probably not. He does what he does and he does it astonishingly well.
Ian Bell isn't allowed to play like that though. Before Cook goes out to bat, Graham Gooch sidles up to him, twirls his moustache and says: "Score at exactly three runs an over, Alastair. No more. No less."
Before Bell goes out, Gooch could say a number of things.
"Kick 'em when they're down, Ian."
"Pick up the pace a bit, Ian – compensate for Alastair."
"Save us, Ian. It's all gone to shit."
"Have you had a slice of my mild cheddar? The block looks slightly smaller than it did this morning."
The remarkable thing is that Bell has been delivering all that's been asked of him. He's not just playing well, like Cook. He's playing well in about a million different ways.
14 Appeals