Retirement
12
Perhaps it's mankind's predisposition towards seeing the world in terms of stories that has resulted in there being so much emphasis on the latter stages of Matt Prior's career. Stories build towards an ending, so we tend to think that's the most important bit.
Such a way of looking at things is almost always unfair on a cricketer and especially so in Prior's case where a few months not fully fit during which he also suffered a relatively short-lived falling out with a team-mate paint an unflattering picture.
Let's deal with the Kevin Pietersen thing first
If only to get it out of the way. Weirdly, we've always closely associated the two men because they were the standout players from an A tour to India way back when. For the most part, they got on okay. It's worth noting that many of the older events recounted in KP's book have been recoloured as a result of their subsequent falling out. It was really only quite recently that things went awry.
One of KP's biggest gripes seems to be that Prior was somehow big-headed, as proven by the fact that he referred to himself as 'The Big Cheese'. Prior's always been known as Cheese, but as we always understood it, this wasn't because of some sense that he was kind of a big deal, but because of a tendency to look like this.
Maybe the nickname evolved a little over time, but if you missed the subtleties, didn't quite appreciate the cultural concept and maybe weren't all that inclined towards self-deprecation yourself, maybe you could have got hold of the wrong end of the stick and subsequently decided to beat him with it.
Declaration batting
Many England fans who really warmed to Prior did so because of how he batted when England were looking to declare. This is no 'yay, boundaries!' thing. It was something deeper than that.
When it comes to upping the run-rate ahead of a declaration, many batsmen are only too delighted to have an excuse to go for glory. Attempting to hit sixes is a somewhat self-indulgent form of selflessness – almost a win-win.
Prior's approach was different. He would look to increase the run-rate by any means he could, including through near-suicidal running between the wickets. Although you're working towards the same end, there's no glory in a quick single or a scampered three. Caught at long-on is glorious failure, but when you're run-out, you always look like a div.
The stats
Prior sneaks out of Test cricket with an average of 40.18 allied to a very good strike-rate of 61.66. Pietersen's, weirdly, is 61.72. (Is there nothing these fast-scoring South Africa born England middle-order batsmen of similar vintage don't have in common?)
Hundreds-wise, his match-saving second innings 110 not out against New Zealand in 2013 was probably the most significant, but we'll always retain a soft spot for the cruelty of his 118 at the SCG in 2011. Batting at number eight and with England already ahead, the runs weren't really needed – but he got them anyway and in brutal, demoralising fashion. He helped England win that series in style.
However, what we'll most remember is some kind of fictional distillation of his career. England are good; England are ahead; Prior cuts a short one at a million miles an hour straight towards a boundary fielder but somehow still runs two, diving for his crease to complete the second. Shortly afterwards, England declare and they go on to win easily. The end.
12 Appeals
31
Hurray! Friday! Let's celebrate by writing about melancholy exits!
We've sadly had two recently. Shivnarine Chanderpaul's international career ended just as he imagined it would when he first took up the sport as a boy, with a WhatsApp exchange between Test series. Meanwhile, Craig Kieswetter has had to call it a day at the age of 27 because of the hideous eye injury he sustained last year.
Chanderpaul did at least make it to the age of 40 as an international cricketer and with 164 Tests to his name, few can boast a longer career . He also finishes with an average of 51, so few can boast a better career either. Even so, no-one dreams of a poignant final moment in which all they're doing is fuming at a message on their phone.
Was it the right time for him to go? He didn't want to, but it's a lot easier to make the decision to continue when you're the player. You don't really have other options, whereas the selectors do. For the West Indies, life goes on. For Chanderpaul, in a certain maudlin sense, it doesn't.
It's unclear from Kieswetter's statement whether the issue is the injury itself or his reaction to it. "I feel mentally I will never again be the player that I was," perhaps hints that it's the latter.
And who can blame him? Having your eye socket fractured and your vision knackered is going to leave a perfectly understandable psychological mark, even if you get over the physical effects. This is why we should never be too angry at batsmen who back away from short-pitched bowling. They're the logical ones. It's the ones who get in line who have the wonky thinking.
Kieswetter's career high point was being named man of the match when England won the World T20 in 2010. That bigstagegoodknockability was never really on display again and it's bleak to think that reports such as this one reduce the whole course of his life up until now to those 49 balls.
Somerset play Hampshire tonight and the West Indies continue their Test against Australia. Hopefully both players will join the rest of us by having a beer and enjoying the spectacle. After all, it really ain't so bad this side of the boundary ropes.
31 Appeals
5
Our proper Jonathan Trott retirement piece is over on All Out Cricket. Other than that, here are two old posts which sum up different aspects of a top, top player.
The first focuses on the sheer relentlessness of the man – surely his defining quality. If we have a happier memory of not watching cricket than going to bed with Jonathan Trott batting in an Ashes Test Down Under and waking up to find him still doing so, we don't know what it is.
The second is an appreciation of his bowling, which we'll miss almost as much as his batting. Many a tense moment has been marked by a 'get Trott on' tweet from this writer. You can't beat a bit of dobble at a crucial juncture in an innings.
5 Appeals
27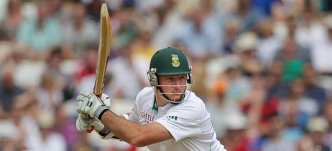 We wrote this title in the hope that we'd have some really funny thoughts to share once we started staring at the great expanse of whiteness where the body of the article's supposed to go.
Nothing happened, so we checked Twitter and apparently Graeme Smith's going to retire. Let this be a lesson to everyone that sometimes all you have to do is make a half-hearted effort to do something, allow yourself to become distracted, and then everything will just sort of work itself out.
In his retirement statement, Graeme Smith confessed to having left everything out on the field over the course of his career. 'Everything' by definition includes poo. We don't know why he would have done that, but he's admitted to it now.
There's an outside chance this isn't the most mature, insightful retirement article we've ever written.
27 Appeals
26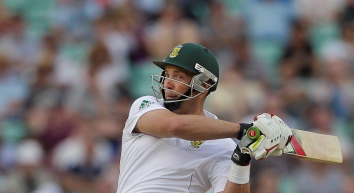 Before we begin, let us just say that we don't believe in comparing players or ranking them. We're now going to do precisely that as a kind of academic exercise, primarily to piss off a load of people who will always hold Jacques Kallis in somewhat lower regard than many other cricketers and who will continue to do so regardless of what we say here.
Batsmen v all-rounders
We always find ourself disproportionately annoyed when Michael Vaughan or Andrew Strauss or someone refers to Kevin Pietersen as being 'England's best player'.
Hardly. He can't bowl for shit.
An example we've given in the past involved pitting 11 Don Bradmans against 11 Garry Sobers. The rather obvious point this made was that cricket does actually involve bowling and so the best cricketers are those that can both bat and bowl.
Jacques Kallis fits that description better than most.
Batting
It's odd, but Jacques Kallis' batting is probably underrated. His Test batting average of 55.37 is currently the 15th highest of all time, above contemporaries such as Sachin Tendulkar and Brian Lara. However, it masks the fact that very few of his 45 Test hundreds were 'daddies'.
Only twice did Kallis bolster his average by passing 200. Compare this to Virender Sehwag who passed 200 six times and 300 twice out of just(?) 23 Test hundreds. Jacques didn't really do biggies, so he had to score more consistently.
Okay, those 40 red-inkers had a hell of an impact, but it's also true that South Africa have gone through phases where they've produced seam-friendly pitches so he's been up against that as well.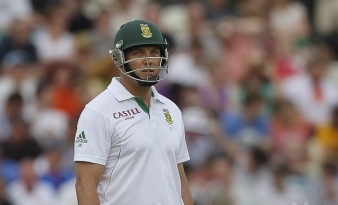 Bowling
They always call Kallis a reluctant bowler, but he's averaged 24 overs a Test match over the course of his career. That's a lot of work for a man who spent at least a couple of those years as a fat bastard.
You don't pick up 292 Test wickets without being half-decent either. He may have benefited from being asked to bowl more when conditions have suited him, but you could also say that he's sometimes not been needed when conditions have been most helpful.
Plus he was quick when the mood took him. Someone (we forget whom and aren't in the mood for research, but it was someone you'd expect to be a decent judge of these things) once told a story about Kallis getting pissed off about something and bowling far quicker than Allan Donald at the other end. He had it in him.
Short format cricket
The main foundation of the case in favour of  Kallis being considered the best of the lot is simply the fact that he's the finest all-rounder to have played in the modern three-format era.
One-day cricket and then Twenty20 cricket beneath that make different demands on a player and although Kallis appeared almost entirely unsuited to these formats with his careful batting approach, he revealed himself to be if not exceptional at these shorter formats, then certainly well worth his place.
Many boxes ticked
Look, we're not really saying that Jacques Kallis is the greatest player of all time. We're just pointing out that where even a half-arsed case can be made, you're talking about someone who's moving in those circles.
His exceptional career is too often dismissed with a terse: "Yeah, but he was just a blocker" – or words to that effect. But this was a guy who had to bat pragmatically because for many years the rest of his team's batting wasn't all that and if he didn't score, they lost.
He managed this despite shouldering a workload few have matched – hours of batting and hours of bowling in three different formats. How he didn't buckle long ago is freakish in itself.
We'll genuinely miss him. Flaws there may be, but such comprehensive mastery of a sport is a very rare thing indeed.
26 Appeals
19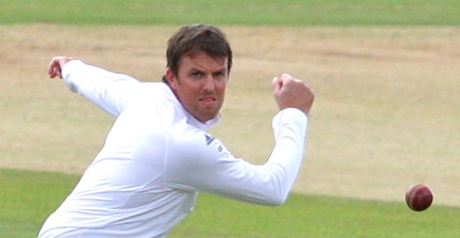 Graeme Swann's retirement seems somehow emblematic of England's current state. It sounds like he's been aware of reduced efficacy for a while now, but could put it to the back of his mind so long as England were winning. Now they're losing and the ensuing clarity has shunted a memorable bloke out of the game.
The four-man attack
Reacting to Swann's retirement, Darren Lehmann said:
"He's a big player when they've only got four bowlers – or now they've got five with Stokes in their side – and you have to try and take one or two of them out of the equation and make their quicks bowl more."
That's a pretty good explanation of why Swann has been so important for England. It really is more than the wickets. We wrote about this back in 2009 and used the word 'linchpin'. That word's both overused and misused, but it's entirely appropriate here. England's entire strategy revolved around Swann and it was also he who ensured the wheels didn't come off.
Swann simply couldn't afford to have a bad day. Batsmen get ducks and pace bowlers shoulder a lighter workload when measured in overs. Swann's performances were therefore disporportionately influential. Even when he wasn't taking wickets, he had to be able to eat time on unfriendly pitches so that each of the three seamers could rest.
Even without the wickets, runs and catches, Swann was a facilitator. He allowed the pace bowlers to perform at their best and he allowed England to pick a sixth specialist batsman.
Until now
The plan outlined by Lehmann is pretty much the same one everyone's gone with against England for the last five years. It's the obvious thing to do, and yet England managed to stick with a four-man attack until two Tests ago. In other words, Swann's been good enough to withstand these assaults until now. Read his retirement statement and it's clear that will and body have waned in harness and that's why it's the right time to go.
Breadth of skills
You need to be a very adaptable player to fulfil the role of spin bowler in a four-man attack and Swann was most definitely that. He had the accuracy and intelligence to constrain on seaming wickets and he could also do the thing that defined him as a Test bowler.
Graeme Swann was not a spinner who gradually eased into a spell. He dismissed Gautam Gambhir and Rahul Dravid in his first over in Test cricket and this was in no way aberrative. His first over was always worth watching and this was especially the case when bowling to a left-handed batsman.
One ball to size them up and then a second to dismiss them.
Plus he could catch, plus he could bat – okay, maybe he couldn't bat, but he could hit fours – and perhaps most importantly of all, he has the priceless and rare ability to cut through the shit.
Ask a stupid question, get a decent answer
Swann's not a comedian, but he can certainly make you laugh – you know, like normal people do and like sportsmen conspicuously don't. Interviews were like actual conversations rather than strange set-pieces played out according to constrictive regulations. If he saw an opportunity to say something that might amuse him, he would take it.
For example, how did he break it to Alastair Cook that he would be retiring?
"He is one of my best mates so it should have been a very easy conversation but it actually made it doubly hard, just to sit down over a coffee and blurt it out. It was like one of his team talks – it didn't make any sense. But I got it out in the end."
Graeme, you will be missed more than most.
19 Appeals
45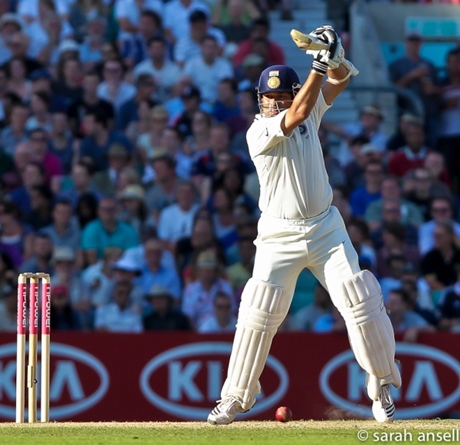 Considering he's been the highest profile player for pretty much the whole time we've been following cricket, we've missed an awful lot of Sachin Tendulkar's career.
We went to the match in which he scored his first Test century, but we didn't see him bat. Then, for a long time afterwards, his innings were broadcast elsewhere and we'd only check in with him once every few years when there was a World Cup or India toured England. Each time this happened, we'd wonder how the hell he managed to average over 50 – not because we didn't think he was good, but because back then that sort of average meant something.
In more recent years, we've seen more of him, but that isn't to say we've always watched closely. Sachin Tendulkar is so massive, such a fixture in cricket, that it never felt vital to watch any particular innings. There would always be another.
Highlights
He's never been one for the Brian Lara innings anyway. Not for him extraordinary peaks and troughs. For a man who's hit more boundaries than anyone, his career is actually defined by accumulation. He's had dryish spells, certainly, but he's been playing international cricket for 25 years – that'll happen. In general, he's picked up a mid-sized hundred every few innings, regardless of age, opposition or location.
We've written before about how Tendulkar's career is just too much to take in and evaluate. This is the true mark of his genius; that we can have missed the vast majority of his 780 international innings and still be overwhelmed by the information. You can't boil it all down to a jus and taste it. It is something which can only possibly be consumed over many sittings.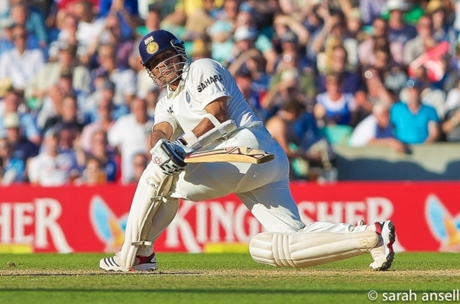 Summing him up
Some career obituaries you read will point to something in particular as summing him up – a particular shot or a particular innings. No. That is entirely missing the point. The point is the sheer breadth of what he's achieved.
Hardly anyone has been Test standard at 16. Hardly anyone has been Test standard at 40. Tendulkar has been both and more. Between those two already freakish extremes, lies the most freakish achievement of all. He's excelled at all forms of batting near-constantly against a backdrop of insane expectation.
There are almost infinite scenarios in cricket. Different goals, different formats, different pitches, different bowlers, different fields, different circumstances. You can always find something that needs ticking off, but by any rational measure, Tendulkar has done the job.
This was why we once said that he has been better than Bradman. It was mischievous because we didn't really mean it as a comparison. It's just that there's a temptation to flatter players from the past when imagining what they did or what they would have done had they been around today, whereas Sachin Tendulkar can't really benefit from this. He's a known quantity. In 25 years and three formats, he's come up against a wider variety of challenges than anyone. Mostly, he's done okay.
45 Appeals
5
Odd that it should be Simon Jones who's last man standing from that 2005 Ashes-winning bowling attack. Ashley Giles retired so long ago we wrote about it on a different web domain, Matthew Hoggard retired last month and while we saw Andrew Flintoff in Didsbury yesterday looking fitter than he ever did as a cricketer, he called it a day back in 2010.
The 2005 Ashes
Let's hang everything off that, because that's what these five players will always be associated with. However, if that series was the focal point, you can best appreciate Harmison's significance by looking at the build-up – and when we talk about the build-up, we don't just mean the one-dayers; we mean the years of England improvement leading up to that series.
Harmison made his Test debut against India in 2002. In that match the new ball was taken by Matthew Hoggard and Dominic Cork. These were top bowlers, but they were definitely fast-medium. This was always the way with England. Darren Gough could top 90mph, but it required back-breaking effort and the ball still passed the batsman at a fairly predictable height. Harmison, however, was legitimately terrifying.
His appeal is that simple. Scary England fast bowlers are few and far between. That infamous delivery to second slip means nothing to us, because the letdowns are entirely outweighed by the fact that Harmison could take 7-12 in the Windies. If a bowler can do that, he can do anything and that idea in itself is enough to sustain a cricket fan when times are tough. It keeps you watching and hoping when you'd otherwise have given up on a match.
That last section was entitled 'the 2005 Ashes'
Yeah, we know. Sometimes it takes a while to get where you're going. Be patient.
Harmison was at the absolute centre of that 2005 Ashes win. Statistically, that makes no sense because he only took 17 wickets at 32, but cricket is about more than what happens right in front of your eyes on a given day.
More than any other series, that Ashes was defined by the crowd and the crowd's impact on the players. The people in the stands didn't know what was going to happen; they only knew what had happened. Steve Harmison was the man who gave them most hope and their hope is what fuelled all of the England players.
If you don't believe us or your memory's failing you, look no further than this match from June 2005. This was England's first one-day international against Australia that summer; against an Australia team which had brushed them aside with consummate ease for as long as anyone cared to remember to be precise. And what did Harmison do?
In his first spell, he dismissed Adam Gilchrist, Ricky Ponting, Damien Martyn and Matthew Hayden – the first three all in the same over – to reduce Australia to 63-4. He then returned to clean bowl Mike Hussey by way of an encore.
Then there was the Lord's Test. England bowled and Harmison took five wickets in the first innings, but of far more significance was the hope imbued in a nation by his first spell. Justin Langer was hit on the arm and Hayden took one on the badge of his helmet before Ponting literally shed blood. That mattered. That really, really mattered.
Speaking of blood
Steve Harmison is a man of contrasts who the media never really got to grips with. They said he hated touring and emphasised how much he loved football, giving the impression that he was a reluctant cricketer whose heart wasn't in it. But yet this is a man who has played on for Durham until he was omitted from the team.
One-time Durham team-mate, Shivnarine Chanderpaul actually uses Harmison as the example when he talks about commitment.
"You see young guys these days get a little hit or a niggle and they stay off the field. I've seen Steve Harmison bowling for Durham and then have his socks full of blood when he took them off. I've seen him play with a broken hand to win us the Championship."
But at the same time, this was a man who a bowling coach once said was 'scared' while playing for England. It just goes to show that courage and self-doubt are not mutually exclusive.
We sometimes wonder whether Harmison's lack of confidence stemmed from how he was selected in the first place. Duncan Fletcher was looking for height and pace and Harmison had those qualities. He may have felt like he took a shortcut into the Test team and hadn't earned his place through hard work. Perhaps he still felt like flavour of the month even after a couple of hundred Test wickets.
Flavour of the month? It was a pretty damn good flavour. He deserves these upcoming clean sock years.
5 Appeals
15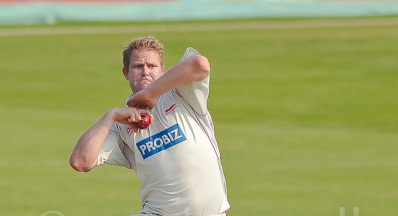 Have you ever been at a funeral where they've skipped through the first 80 years of the person's life before really dwelling on recent history? Half a century of adult life is summed up by counting progeny and then all the eulogy goes on about is how you liked a pint of mild and a game of dominoes.
People can struggle to think of a person in terms of anything other than what happened most recently. Perhaps that's the way people are conditioned to think about life – like it's one long progression. From this point of view, you've really cracked it near the end. Everything's fallen into place.
Just to confirm, Matthew Hoggard's not dead
We get a slight sense of this when reading about Matthew Hoggard now that he's announced that he will retire at the end of the season. Sporting life moves on frighteningly quickly and even those of us for whom he was such a vital figure may struggle to muster fitting emotions. It's not like he's dead. It's not like he's even retired yet. He's still there at Leicestershire, a sort of wishy-washy copy of an outstanding opening bowler with whom we are very familiar; a dilute methadone for an addiction we no longer have.
But this is to miss the point. Sport is primarily about the present with the future a secondary concern, but it's also worth looking back on the past from time to time to keep yourself honest when you look at what's happening now.
We are absolutely not going to use the word 'yeoman'
Even though we just did and even though the word will provide the framework for what we're about to say.
The perception of Matthew Hoggard was always of a toiler; the kind of cricketer who made the most of his talent (like that's a crime, rather than part of the job). This always grated with us, even if Hoggard himself tended to play up to it, saying he just whanged the ball down.
That kind of assessment devalues not just Hoggard, but the complexities of cricket itself. He may have bowled about 10mph slower than Andrew Flintoff and Steve Harmison, but he took more Test wickets at a lower average and with a better strike rate. In fact, in the very earliest days of our cricket writing, we did a short piece about how he was actually a strike bowler.
How did Matthew Hoggard take his wickets?
It wasn't just by whanging it. It was by whanging it in an obscenely skilful manner. As a conventional English swing bowler, he was a kind of proto-Anderson, but he also developed cutters and reverse swing so that he could take wickets basically anywhere. 6-57 in Nagpur, 7-63 in Christchurch and 7-61 in Johannesburg.
We also wonder whether his achievements have been partly devalued by the fact that he played his cricket in an era when terrible flat pitches were infuriatingly common. His average was forever being compared to those of the previous generation, but now we've all kind of come to terms with the fact that a bowling average of around 30 is actually pretty handy (even considering that pitch quality has since improved a bit).
So is that how he should be remembered?
As a hugely skilful bowler who was a vital component in the best England side seen in decades? Yeah, partly, but you need to tack onto that the fact that he had a great attitude.
An example is his batting, which was really bloody ordinary even at the point at which he retired from Test cricket. However, it took extraordinary effort for him to improve it to 'really bloody ordinary' and it takes a special kind of character to put in the hours with such minimal obvious reward.
Vindication came with a jarringly dreamy cover drive as England stuttered towards a win in the 2005 Trent Bridge Test. That moment summed him up for us. Without knowing the background, it was just a tail-ender hitting a four. But if you'd followed his career and the painfully slow development of his batting, you'd see it as the low key culmination of something special.
15 Appeals
12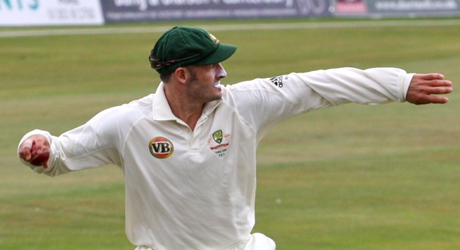 What happens to Mike Hussey's nickname now? Can you call someone Mr Cricket if their job is to inspect construction projects to confirm they comply with building regulations? We're assuming that's the kind of thing Mike Hussey will do after retiring – something dull that will allow him to be irritatingly officious.
He's been a surprisingly good international cricketer though – he'll always have that. People don't generally remark on Hussey's record that much because there's always been a feeling that he was going to have a brief, statistically freakish Test career after only being capped at the age of 30. However, he's actually hung about to the point where he's played 78 Tests (it'll be 79 if he doesn't contract pleurisy or something before the New Year Test).
To put his career in perspective, only eight Englishmen have ever scored more than his 19 Test hundreds and he's managed to average over 50 in a side that has frequently been utterly toss. He should probably get extra points for that. Unlike some of his predecessors, he's actually had to do some bloody work rather than just mincing his way towards declarations.
Hussey also carved himself a highly unlikely short format career as a 'finisher'. It's quite a CV. Hopefully that will count for something when he's job hunting next month. Bet he's picked out his interview tie already.
12 Appeals