< 1
minute read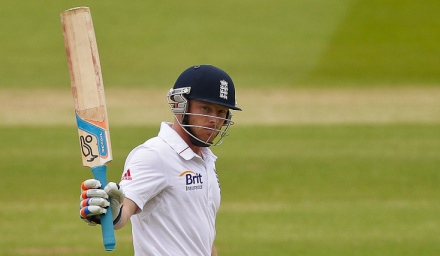 Well that was – actually, what was that? It's probably a bit early to be committing to specific words, so let's not. England have won the Ashes. That's a functional way of saying it. You can add your own emotions internally. England won every Test in which Ian Bell scored a hundred. Shermination complete.
It was seat of pants airborne travel for the editor working on the Channel 5 highlights show with the fourth day of the fourth Test pushing on past 7pm. Chapeau to them and chapeau to Stuart Broad and Tim Bresnan – the latter taking second billing thanks to a couple of key wickets and some might fine lower-order whoppery in the morning session.
We're not sure how confident England were that Australia's middle order would showcase how Simon it is, but that's kind of what happened after Bresnan's stemwinder of a delivery dismissed David Warner. The resilience seemed to just drain away as if it had been floating in the toilet bowl waiting for someone to flush.
It's not all bad news for Australia though. In Rogers, Clarke and Harris, they've unearthed some talented young cricketers for the future.