England cricket news
9
Is it a good idea for a team that can't bat to hire the coach of a team that can't bat? It's probably okay. The England coach is basically just a management figure, after all and Peter Moores seems pretty good at that side of things. He brought in many of the systems on which Andy Flower's success was built. Indeed, he brought in Andy Flower.
He also ushered in a lot of the players who have been stalwarts of the side in recent years. James Anderson was just some lad who spent lunch breaks bowling at a single stump before Moores became coach. Stuart Broad came to prominence, Matt Prior got a game and Graeme Swann appeared. In fact, if you look at Test selections since Moores left, only Jonathan Trott and Joe Root have really managed to bed in.
We plan on lauding him when England win and berating him when they lose, even if we have no clear idea exactly what his job entails. At least he's Maxonian though, eh? That's got to be a positive, right?
9 Appeals
23
Who plays for England these days? NO-ONE KNOWS. They don't even have a coach and the uncertainty pours down from there, covering everyone in a sticky, unctuous goo that at first you think might be some sort of over-ripe berry that's fallen from a tree, before realising that there's no skin and the consistency's too uniform and no, no, no, this came out of the back of an animal!
Matt Prior
Hurray! Matt Prior scored a hundred. Middlesex were all out for 105 and then Matt Prior made 125 off 138 balls on the same pitch.
Matt Prior is still far and away the best England wicketkeeping option and our firm belief that he will score plenty of runs at the start of the season is already not-entirely-wrong.
Steven Finn
Hurray! Steven Finn took 6-80 in the same match and actually took Prior's wicket (eventually). Finn's probably not going to be rushed back into the Test side, but most of us are happy to see that he's commenced a slow walk in its general direction.
Openers
We will be very, very surprised if Sam Robson doesn't open the batting against Sri Lanka in the middle of June. We reckon his winter performances for the Lions mean that all he needs to do is show vague competence for the next couple of months and he'll be given a chance. Against Sussex, he made 11 and 1.
Technically, Michael Carberry is the incumbent. If Robson doesn't perform well, England will be able to retain Carberry, pretending that was the plan all along. Against Worcestershire, Carberry made a duck.
Middle order
There's a strong feeling that Eoin Morgan has been earmarked for Test selection, perhaps to make up for the excitement shortfall resulting from Kevin Pietersen's absence. We've even seen it suggested that he might have inadvertently sacrificed some of his one-day majesty through focusing on Test-specific training.
Morgan went one better than Carberry against Sussex and was bowled for a golden duck.
Coach
Peter Moores' bid to be the man to turn around England's shoddy batting must surely be hampered by the fact that his Lancashire side still can't ruddy bat after years and years of being turd. They made 144 thanks to 42 not out from Tom Smith, who is no longer an opener but a number seven.
23 Appeals
10
We wrote for someone else. Since we stopped writing for The Cricketer's website a few years back, we haven't really had an outlet for non-satirical longer articles, so we reckon that's what we'll do for Cricket365 and we'll link to anything that goes up there. This first piece is about how moving towards a new era is invariably seen as being a good thing, regardless of how you go about it.
We somehow managed to avoid making reference to Beefy ranting about how England should bring in youngsters, which is what he does whenever any player over the age of 27 makes consecutive single figure scores or fails to take a wicket for nine overs. Not sure how that happened, because reading the article again, that's pretty much what it's about. See for yourself.
10 Appeals
24
Stuart Broad cited batting complacency as the main reason for England losing to the Netherlands. Ashley Giles agreed, saying that was the only possible reason for the defeat.
"They're not playing well enough to be complacent," pointed out Mike Atherton.
We're not as downbeat as you might think about this result. There's been a lot of instant ire from England fans, but this was just getting splashed by a passing car after being run over by a 4×4 – a final indignity before the ambulance arrives.
Cricketers think momentum's a positive thing, but England have had negative momentum all winter and so a dead Twenty20 match against an associate nation was always likely to be the perfect way to round things off. The will to win will always triumph when pitted against a fear of failure and this was a match where England had nothing to gain. They're not a particularly good Twenty20 side at the best of times, but downbeat and struggling for motivation, they're absolutely toss.
Winter over.
24 Appeals
23
We're not in favour of demonising individuals. But three runs, Jade. Three runs. That's all that was in it.
Couldn't someone have saved three runs somewhere along the way? Maybe Jos Buttler's missed stumping proved costly. Would a specialist wicketkeeper have made the difference, or would that merely have meant a few more overs of AB de Villiers?
But it's hard to look past England's bowling as being the reason for defeat and specifically the death bowling. England like to go with fast-medium. We're not sure that's the right choice.
It's hard to weigh the statistics being as bowling in the powerplay and at the end tends to mean going for more runs than those who bowl in the middle no matter how well you perform. At the same time, England's most expensive bowlers in this tournament have been Tim Bresnan, Stuart Broad and Jade Dernbach. In fact, over a 34-match Twenty20 international career, Dernbach has conceded on average 8.71 runs an over. That's a big enough sample to draw conclusions, no?
Also, look at the most economical bowlers in the tournament so far: Mahmudullah, Narine, Shakib al Hasan, Ashwin, Mishra – these are all spinners. Santokie, Malinga and Steyn have been the only seamers to have much success and yet Tredwell, Moeen Ali and the medium-pace of Ravi Bopara haven't bowled a right lot for England. It doesn't feel like they've been playing the odds.
Would these bowlers have done better than the seamers at the death? They couldn't have done much worse.
23 Appeals
28
The concept of 'planning for the future' is often used to explain the inclusion of younger players in favour of perhaps superior older players. This preference is often presented as being 'an investment'. That, on the face of it, is a perfectly valid modus operandi. It gives the sense that there is some overarching strategy.
The problem comes when investments aren't given chance to mature or when other decisions indicate that selectors don't put as much store in investment as they claim to. Our issue with Moeen Ali's selection in England's World T20 team isn't that we think he's a bad player; it's that we think a player of potential is being treated badly.
As recently as January 2014, Moeen Ali wasn't even in England's Twenty20 squad. Come the World Cup – which doesn't exactly arrive unexpectedly – he is batting at number three. We know that there has been an injury to Joe Root and an infamous sacking, but in the shortest format, the top three are disproportionately important. You'd think you'd have seen the batsmen occupying those slots at some point in the last couple of years.
England will frame this as being 'a great opportunity' for Moeen; a 'chance to show what he can do'. But he's basically been set up to fail. They haven't invested in him. They've stuck a quid in the slot in the vague hope that he'll pay out. If he doesn't, they'll shake him and kick him and be more reluctant to 'invest' a second time.
28 Appeals
25
"It's all over baby, because this one's headed to the moon!"
You can always rely on Danny Morrison to deliver fitting commentary on the denouement of a compelling match. A few minutes earlier, he'd used the word 'whippage'. He was on form.
So was Alex Hales, who hit the first Twenty20 international hundred for England – partially making up for the disappointment of being dismissed for 99 against the West Indies in 2012. Eoin Morgan hit the middle overs sixes and then Ravi Bopara somehow hit boundaries off Lasith Malinga at the death to keep things manageable. Hales did the rest.
A large proportion of 'the rest' came in one Ajantha Mendis over, which went for 25, but there was more to the innings than that. Chasing down 190 is no mean feat.
Other than that, England were dreadful, dropping as many catches as they took and one more than the umpires thought they took – third umpire, Steve Davis, brushing the vodka bottles asides to mash the 'not out' button with his face in response to a Mahela Jayawardene golden duck.
England probably have to beat South Africa to qualify for the semi-finals. And the Netherlands.
25 Appeals
30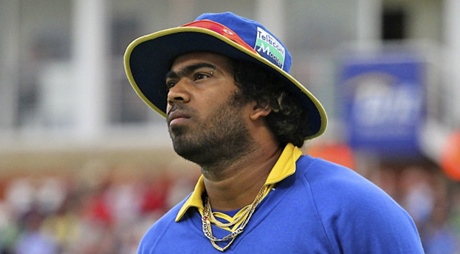 In Cricinfo's preview, it is suggested that England might target Ajantha Mendis. That is the best plan going: England batsmen targeting a weird spin bowler – England's batsmen being famously good against weird spin bowlers. But it's that or try and hit Lasith Malinga for six, so attacking Mendis it is.
It will take a marked change in fortunes for both teams if this is to end in an England win. The contrast is great. Sri Lanka settled on a way of playing quite some time ago and it works for them. For their part, England are trying things. 'You never know' seems to be their motto. Sri Lanka can afford to leave out wily old Rangana Herath who goes at less than a run a ball in domestic Twenty20 and not much more than that in the six internationals he's played. England have Moeen Ali at three.
We've mentioned Ali before and we don't want you to get the impression that we don't rate him. He's a good player, we expect to see more of him and we'll be willing him to do well when he comes to the crease. We're only being critical of the fact that England are entering a must-win World Cup game with a pivotal batsman for whom "the 36 against New Zealand revealed glimpses of his ability" according to that Cricinfo preview.
Ali's international experience is genuinely measured in weeks. That's not his fault, but we don't really buy the argument that inexperienced players often play with greater freedom. That's just rhetoric masking the fact that your planning was crap. In knock-out matches (which this basically is) you're usually better off with players who are numb to the less important aspects of playing for your country.
A 32-ball Moeen Ali hundred will not disprove this. All that would mean is that England's selectors and management got lucky. If they truly knew he was capable of such a thing, he should have been brought into the side months ago.
30 Appeals
18
There was lightning and then some of you made a decent fist of defining what a 'ferret' is. Wine was drunk, commetators were pilloried, Cricinfo scorecards were badmouthed. Business as usual. We feel we're now right back up to speed in time for the remainder of the tournament.
We're particularly looking forward to Wednesday's match, which is no match at all. Who will win? Can anyone win? How will we know if someone wins and does it matter?
Then, on Thursday, England will lose to Sri Lanka. Will Lasith Malinga need to bowl four overs?
Or could England find 'that spark'. Tim Bresnan defines this mystical thing thus:
"Stringing together everything at the same time is a problem for us. If we can find that spark and everything clicks, we can beat anyone in the world."
So 'that spark' is basically batting, bowling and fielding better than whoever they happen to be playing. Becoming the best team in the world is the spark England need to get them going.
18 Appeals
33
We're going to miss this match, so you're going to have take up the slack and deliver our usual insightful, in-depth reportage in the comments section yourselves.
If you divvy the work up between a few hundred of your pets, we're sure you can produce something approaching our usual quality. Infinite monkeys and all that. You will probably get more accurate results if the pets are angry, tired, hungry, or all three. But don't be cruel to them in the name of art. It is unacceptable to do anything in the name of art, except for the destruction of art.
Blame our Dad for ageing if you've got a problem with our absence. Sometimes it seems like not a year goes by without him having some kind of birthday or other. And not a decade goes by without there being a big song and dance about it (albeit with no actual singing or dancing, because he's a real man).
Meet you back here in a few days. We will review the comments upon our return and take your words as gospel for the remainder of the tournament.
33 Appeals