Australia cricket news
15
Steve O'Keefe's finally been picked to play a Test match for Australia. We mentioned him as far back as 2010 as being a spinner who wasn't completely rubbish, but who was somehow being overlooked in favour of any number of slow bowlers who were.
O'Keefe's the second spinner, so Australia haven't reverted to punishing Nathan Lyon for being Nathan Lyon – he's still playing as well. Mitchell Marsh is making his debut too and one can only hope that he'll be as majestically inconsistent as his brother, Shaun.
Pakistan have also given two players debuts. Yasir Shah is a legspinner who played a solitary one-day international in 2011 when he also played two T20 internationals. We know nothing about him.
Meanwhile, Imran Khan is, as you might imagine, a pace bowler of some description. He's down as right-arm medium-fast on Cricinfo, but that's what they tend to put when they don't really know a player. Being as Imran has neither a photo nor a written profile on his player page, we suspect that is the case in this instance. In classic Pakistan tradition, he was probably hired to drive the team bus but impressed in the nets where he was bowling with an orange.
At the time of writing, Australia were one wicket away from the inevitable Younus Khan and Misbah-ul-Haq rebuilding partnership.
15 Appeals
15
Will Alastair Cook learn his lesson? Most people know that it's incredibly unwise for the England captain to demand that critics be less critical.
But not Cook, apparently. He recently said that "something needs to be done" about Shane Warne's relentless criticism of his captaincy.
The headline of Warne's latest column?
"Alastair Cook's captaincy was the worst I have ever seen."
Over to you, Alastair. Which highly inflammable material are you going to use to try and extinguish the flames this time?
15 Appeals
6
After whipping the first division's whipping boys, Northamptonshire, with their whipping boy whipping whip, Middlesex are now 19 points ahead of Yorkshire and 22 ahead of Sussex, both of whom have a game in hand. Yorkshire would need to win to go top. Sussex would need to really, really handsomely win to do so.
Yorkshire's next match is against Lancashire, so all they really need to do is bat competently and the rest should take care of itself. Sussex's next match is against Middlesex, so they won't go top, but nor will they lose that game in hand.
A lot of Middlesex's success thus far has been built on the work done by their openers. This is great news for England, in that Sam Robson is averaging about 50. However, it's bad news for England, in that his opening partner, Chris Rogers, is averaging almost 50 per cent more and scoring almost 50 per cent quicker as well. Rogers even treated himself to a six at one point.
6 Appeals
28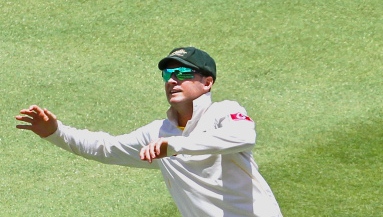 One of the most annoying things about the Australian cricket team is not its verbal aggression but the players' relentless self-righteousness about it.
Here's a quote from Michael Clarke that you'll feel like you've read a thousand times before.
"I think we play our cricket hard on the field but I think as Australians we understand and respect there's a line you can't cross."
What Clarke doesn't get is that what he perceives to be 'the line' might not necessarily be the line to everyone else in the world. Who made you King of the Line, Michael? Why do you get to decide what does and doesn't go?
He reminds us of one of those strong-willed but stupid kids who's forever changing the rules of whatever game he's playing so that he always wins. He's trying to enjoy his victories, but all the other kids are sort of rolling their eyes and thinking maybe they should go and do something else now.
In the same interview, Clarke also says that he himself has crossed the line twice in the last year.
Actually, he says he 'made no bones about' the incident with James Anderson and that what he said 'wasn't appropriate'. However, a second later he's going on about the importance of going close to the line, but not crossing it. He then appears to imply that this incident and a similar one with Dale Steyn fall under the heading 'Australians playing cricket extremely fairly'.
Maybe it's just that Clarke has a different definition of 'the line'. In his world, you can cross the acceptable/unacceptable threshold with impunity. What he's talking about is the line that separates 'not stabbing someone in the eye with the scorer's pencil' from 'stabbing someone in the eye with the scorer's pencil'.
28 Appeals
9
"I don't particularly like them," said James Faulkner before Australia played the West Indies. He must positively detest them now.
Here's another Faulkner quote.
"If you can do something to upset somebody and upset their team, it goes a long way towards doing well as a group."
He got that the wrong way round. The West Indies did well as a group to chase 179, which surely upset the Australians, and the fact that it was Faulkner bowling the final over when Darren Sammy hit successive sixes to win the match has doubtless upset him specifically.
Sammy said:
"The Australians normally have a lot to say. We are here to play cricket."
Which isn't to say that the West Indies are mutes. They just save their talking for after the matches. Sammy couldn't help but remark that his team had handled the pressure better than the Aussies. Faulkner was unavailable for comment.
The Windies also save their bat-flinging and cool-losing for after the match. The willow of Dwayne Bravo may not yet have returned to terra firma, so high was it thrown, while the emotions were sufficient for even Chris Gayle to finally lose his cool.
And oh how he lost it. This video of the celebrations doesn't even show Gayle's immediate reaction to the winning six, when he screamed so hard he actually fell over.
9 Appeals
14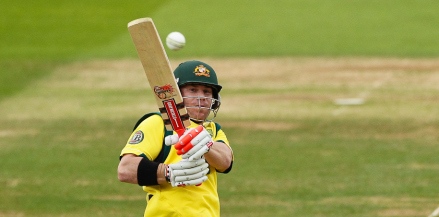 Nobody's happy about that fact, but we might as well get used to it because when he shuts that toolish mouth and plays cricket, he can score some runs.
Diversity
One thing we really like about this Australian team is that it's a lesson to everyone on the importance of having diversity within your team. Australian wickets tend to herald change, whereas an incoming England batsman is typically 'much like the last guy, only more so'.
You need to mix things up. If blocking and leaving isn't a valid strategy, England tend to gradually move towards 'really, really blocking and leaving'. In contrast, Australia have one opener trying to split the leather every chance he gets and another who basically just likes standing at the non-striker's end.
Sometimes obduracy is the better approach. Sometimes giddy pummelling is the way to go. Australia's opening partnership is almost like a fact-finding mission, allowing the rest of the team to gather information on how they should approach things. Whichever opener's out first, do the opposite.
The perfect team
Good sides are rarely one-dimensional. That goes for batting and bowling. The perfect cricket team would be a sickly mélange of top chaps and bell ends of all shapes and sizes, boasting a troubling array of mental health problems and physical abnormalities. It would be like a cross between the Hunterian Museum at the Royal College of Surgeons and my local pub on days when a herd of idiots decide to stop in after the football.
14 Appeals
8
It's been suggested that this could be Ryan Harris's last Test. He's scheduled to have a load of loose knobbles and flakes of bone dug out of his crappy knee shortly after it finishes. Although he's then got seven months or so to recuperate before Australia's next Test, he hasn't actually got many opportunities to prove his form and fitness. The Australian cricket team might move on.
Dennis Lillee, angling for an improved contract with Cricket Australia, is currently talking up the younger bowlers (and therefore himself), but that talk doesn't actually equate to wickets. We've been here before. Australia have had plenty of promising bowlers for quite some time now, but there's a gap between being capable of performing in Tests and doing so consistently.
We're not saying Lillee's bag o' bairns are bad bowlers or that they won't become top Test bowlers one day. We're just saying that it's wrong to be blasé about the potential loss of a bowler like Harris, acting like you've got readymade replacements and it's no big deal.
Ryan Harris is currently on 96 Test wickets, incidentally.
8 Appeals
15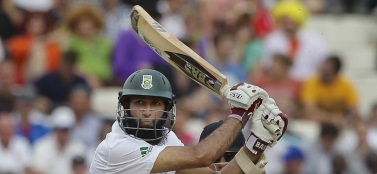 Ahead of the third Test between South Africa and Australia, Hashim Amla has said:
"There's a lot riding on the last Test and fortunately we've got a bit of momentum."
Let's very quickly examine how 'momentum' has influenced the series thus far.
Australia won the first Test and thus gained momentum. They then lost the second Test. South Africa lost the first Test, but won the second despite not having momentum.
So basically 'momentum' has had precisely zero impact on performances and results thus far.
15 Appeals
12
No, he did. One of the three deliveries he faced in this Test match didn't see the fall of his wicket. He really hung around.
When Shaun Marsh was brought back into the Test side, we wrote:
"Whether you think he's good or not largely depends on whether you consider 'his best' to be the norm or an occasional aberrative state."
Sometimes it's nice when someone defies your expectations, but there are also occasions when all you want is for someone to carry on exactly as they have been doing. For example, it was impressive to see Hugh Laurie somehow become an American leading man in House, whereas if something's got Matt Berry in it, you pretty much know what you want from him.
We've highlighted this before, but it's worth linking to Shaun Marsh's Test scores again in light of recent performances. Six ducks and two 140-plus scores in 15 innings. Majestic stuff.
12 Appeals
15
We've not actually seen it yet, but we're hearing great things about Quinton de Kock's dismissal; that maybe it was the stupidest in a winter which has seen its fair share of stupid dismissals. It's surely no coincidence that Steve Smith was the bowler.
Much is made of the fact that Steve Smith makes the most of his occasionally freakish batting technique. He also makes the most of what he has as a bowler.
Here is a list of Steve Smith's bowling attributes:
The combination of these things appears to incense batsmen into rash behaviour. Many players seem intent on hitting Smith out of the attack just so that they don't have to look at him any more. Then they flat-bat a full toss to midwicket.
15 Appeals