< 1
minute read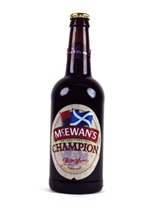 We've just been to the supermarket and do you know how many beers there were available that specifically celebrated England's rise to number one in the Test rankings?
None. That's how many. None beers. The best we could find was McEwans's Champion Ale and that's Scottish.
We didn't even see any Bass No.1, which we would have reluctantly accepted as a stopgap. That hasn't specifically been brewed several months ago in anticipation of England's achievement, but it would still be a semi-worthy tipple. But no, not even that. The world has let us down.
Come on, The World – get your arse in gear. We don't put up with you on a daily basis so you can swan round failing to provide us with appropriate celebratory ale at times of England cricketing achievement.