6
minute read
And so the greatest Test batter of all time has departed the game just four ducks short of Courtney Walsh's all-time record with 39. To put that in context, the next highest tally by someone with a Test hundred to their name is Marvan Atapattu's 22 – and that was only after a rollicking start with four in his first five innings. However, the incredible duck count is just one of very many cricketing achievements for Stuart Broad, who also bowled a little and just as importantly delivered pioneering work in the field of the shenanigan.
A ridiculous bowler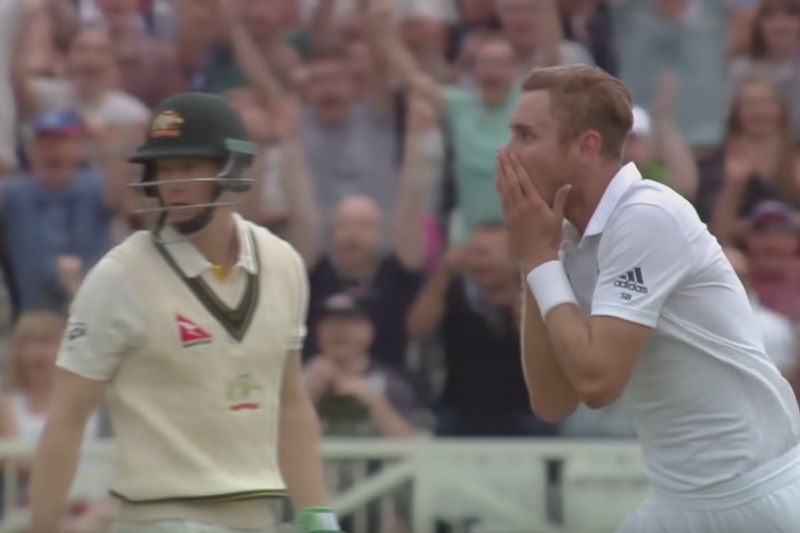 When we named Broad's 8-15 against Australia as one of the four weirdest eight-fors of the last 25 years, we pointed out that you could bowl at a team of 11 Chris Martins and legitimately expect to emerge with worse figures. There are vanishingly few scenarios where runs scored off the bat should be less than twice as likely as wickets when measured across an entire innings.
But there we go. That is what Stuart Broad delivered… in an Ashes Test.
He took three wickets in his first two overs; five in his first four; and eight in barely an hour. Australia were 38-7 at the drinks break on the first morning of a Test and all out five overs later.
Less than a year later, Broad delivered a spell of bowling in which he took five South African wickets for one run and ultimately accounted for the whole top six. That one doesn't get spoken about anywhere near as much, but it was clearly cut from similarly ridiculous cloth (maybe that Global Hypercolour stuff from the eighties that changed colour when it got warmer).
Broad also took a couple of seven-fors and several hundred other Test wickets. Let's also not forget that he was responsible for two of the funniest overs ever bowled, which surely can't be a coincidence.
Two of the funniest overs ever bowled
It is a pretty good measure of the extraordinary body of ridiculous work accumulated by Stuart Broad that neither of these overs is the one where he was tonked for six sixes by Yuvraj Singh.
We have already dealt with both overs in great detail, so we will merely point you towards those articles. If you really want to get to grips with the often inadvertent ridiculousness of Broad, we feel that both are well worth a read (even from an unbiased point of view).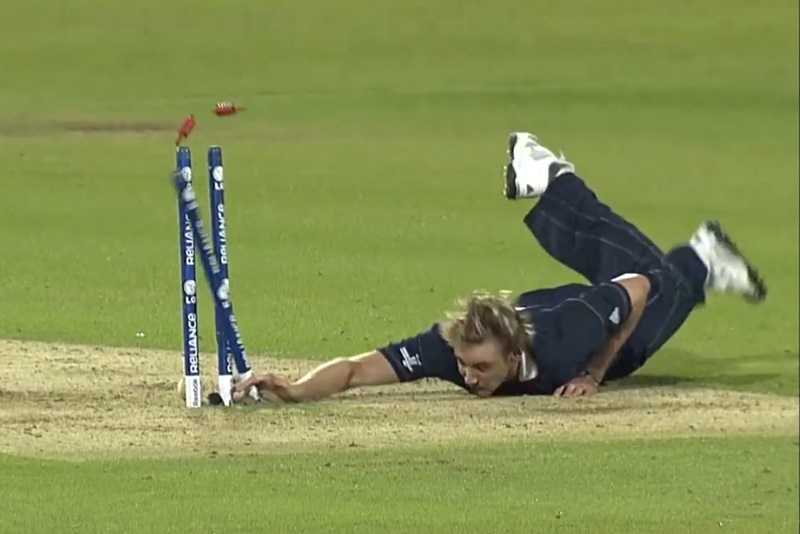 The first over is not actually a Test over. It is the insanely chaotic final over from when the Netherlands beat England in the 2009 T20 World Cup during which there were six chances to secure a run-out but zero run-outs.
The second is much more recent. It is Broad's eight-ball, 35-run world record over to Jasprit Bumrah last year, which also featured a failed attempt at a run-out.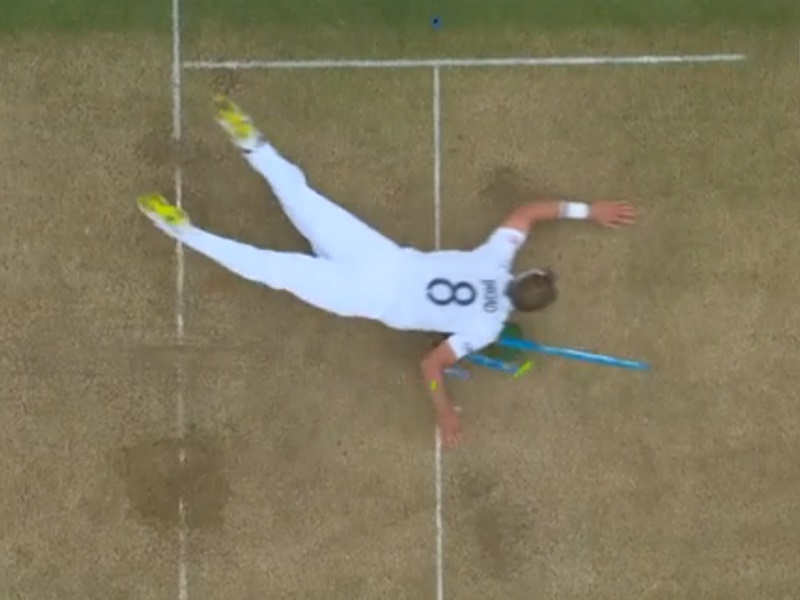 Every time we read that second article back, there comes a point in our rankings where we think we must have made a mistake. "Wait, how was this not at least the second or third most ridiculous delivery of the over, if not the most ridiculous?" we wonder. And then we read on and no, no, turns out our rankings are indeed correct. The sheer density of ridiculousness in that over was really quite incredible.
The most ridiculous batter
There have only ever been a handful of batters who have consistently neared the heights achieved by Jasprit Bumrah on that day. The highest flier of them all was undoubtedly Broad himself.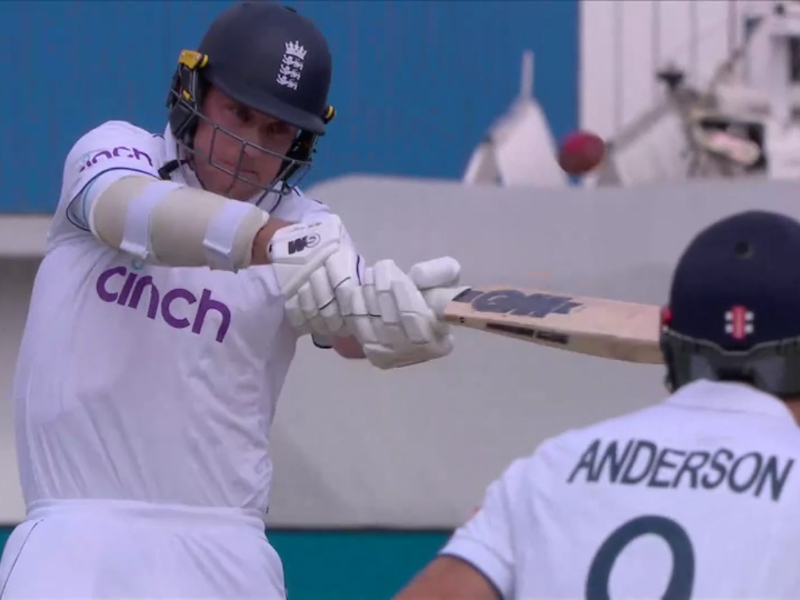 Stuart Broad's final shot in Test cricket was a six, but as we said at the time, it would have been just as fitting if he'd been caught after utterly skying it. That was the essence of what Broad's batting eventually became.
Once upon a time, Broad was a good batter: high left elbow, great timing and solid defence. He made a hundred. He made a bunch of fifties. In his early years in particular, he could sort of play.
Then in 2014 he top-edged a Varun Aaron bouncer into his own face and everything changed in an instant. (We were there when it happened but for some reason didn't think to write anything about it.) This was the Peter Parker bitten by a radioactive spider moment. This is when alchemy happened.
After a brief period during which he became a (justifiably) cowardly tail-ender who backed away from even the full balls, Broad reintroduced all of his best shots. These displaced all of the adequate and unremarkable strokes, but none of the wild panicked hitting he'd developed in the meantime. The end result was Murali Deluxe.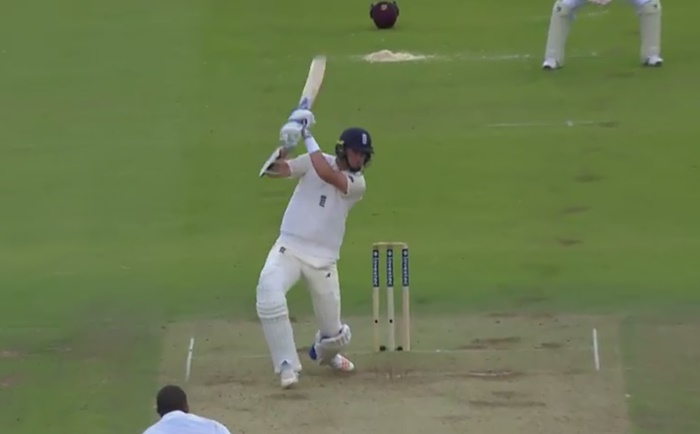 Broad's batting became an exquisite blend of woeful shot selection and panic underpinned by weirdly good hand-eye coordination. This meant that a freakishly high percentage of the deliveries he faced became either boundaries or his dismissal. A lot of the time it was hard to predict which you were watching while he was playing the shot or even after he'd hit it.
Anything could happen, but no innings was likely to last too long. Near-misses abounded. It was absolutely unmissable; the feeling of impermanence intensifying every boundary.
At the centre of all this was the Stuart Broad hook shot – a stroke he deployed frequently, brilliantly and awfully.
The most annoying cricketer
Finally, there was what can only really be described as "all the other stuff" – much of which contributed to his status as quite possibly the most annoying cricketer there's ever been and some of which didn't. (Remember when he angrily stared-out some passing litter?)
Most obviously, there was the celebrappeal – the tendency to celebrate LBWs without actually waiting for the umpire to give a decision.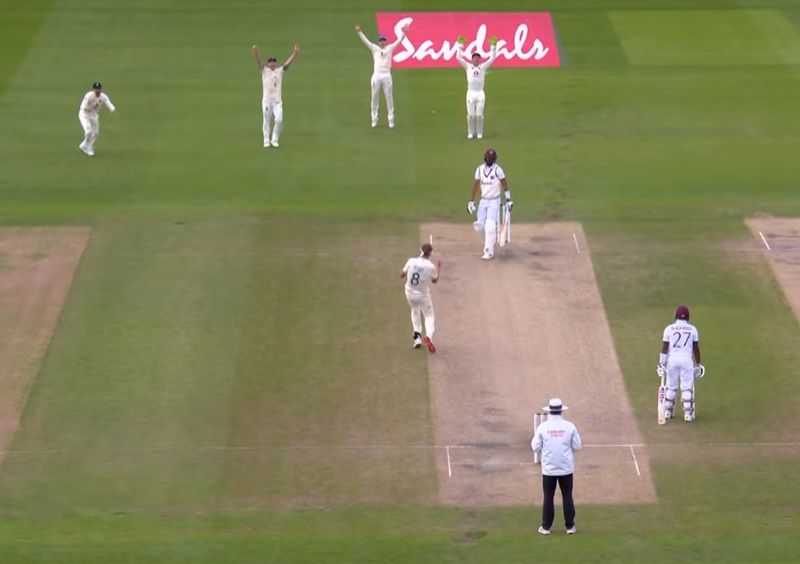 He was also quite capable of delivering a secondary appeal for something he hadn't even witnessed, such as when Colin de Grandhomme was run out behind his back (because he was appealing towards the umpire, ironically).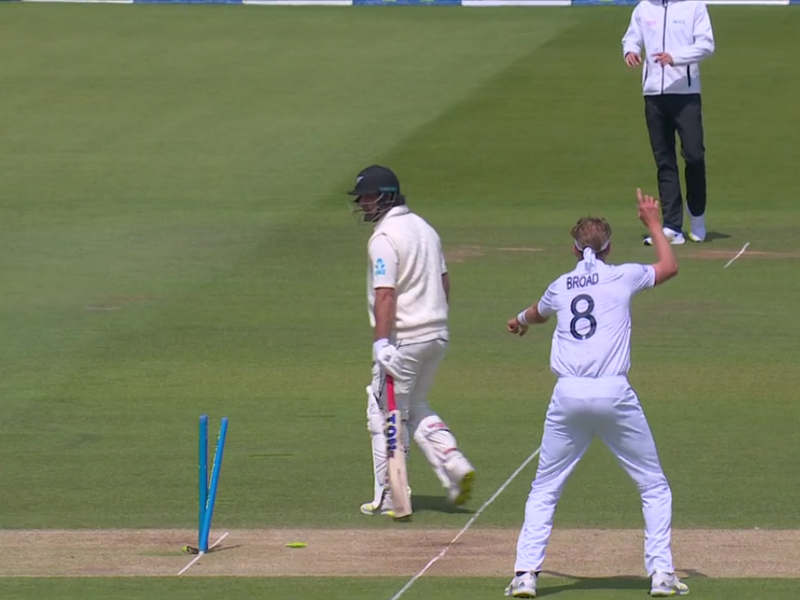 In classic Broad style, he followed that dismissal up by bowling Kyle Jamieson next ball – a moment that was really only further evidence of what we already knew: Stuart Broad was a cricketer who was nourished and elevated by chaos and nonsense, drawing strength from it in the same way that Superman draws strength from Earth's yellow sun.
Witness, for example, another run-out. Against Pakistan in 2020, Jimmy Anderson was on four wickets for the innings when his team-mates twice dropped chances in the same over. The very next over, a third chance went to Broad – an absolute dolly. Broad responded by skipping into the air and crossing his legs in a kind of Riverdance move while attempting to catch the ball with his wrists.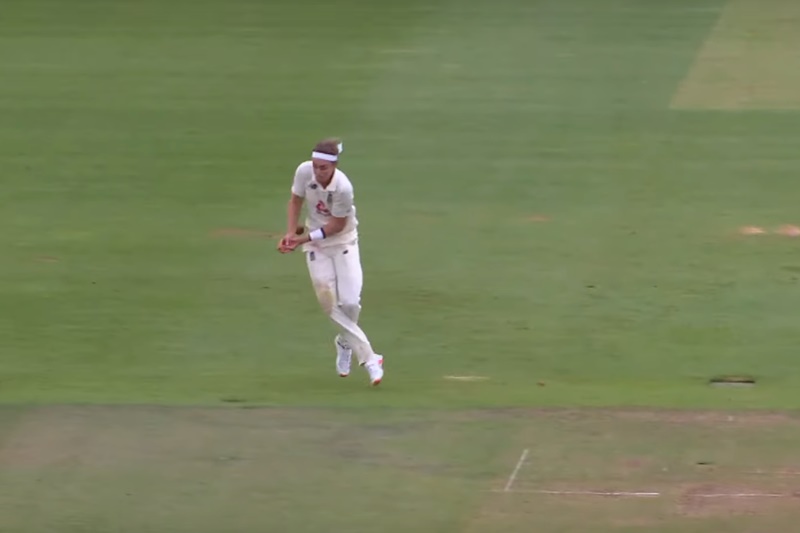 After first taking a moment to express exasperation with the ball (as if the ball had been the weird one) Broad then picked it up and knocked out middle stump. The whole passage of play elicited a rich tapestry of emotions.
He didn't even need to be on the field of play to deliver high-grade ridiculousness. Remember when England dropped him and he threw a big strop? Remember when he swanned into a press conference with a copy of the Courier-Mail under his arm after they'd refused to refer to him by name and he'd subsequently taken five wickets? Remember when he volunteered for a press conference after the sandpaper story broke so that he could ever-so-innocently question why Australia had started doing such a thing after consistently getting the ball to reverse during the Ashes?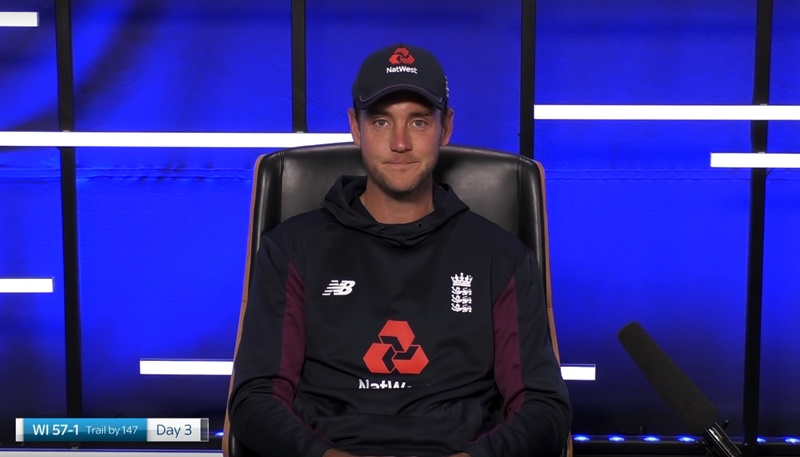 Even in his final series, he was still going strong. There he was ostentatiously making his ground after Jonny Bairstow was run out and making a big show of asking the Australians for permission to leave it again. There he was swapping the bails over "to change luck" and twice getting a wicket next ball.
We can only end this in the same way we ended that article asking whether he was the most annoying cricketer of all time…
A fantastic bowler, a fantastic celebrappealer, a fantastic untier and retier of shoelaces when his team was trying to bat for a draw and also the greatest batter of all time.
Stuart Broad.
About this article
We're really happy to have been able to put together a final Stuart Broad tribute. It took a while, but it was worth it, if only because we got to revisit some of his finest moments. A few years ago, we wouldn't have had time to do a piece like this, so big thanks to everyone who's ever contributed to our Patreon campaign. You literally make these things possible.