2
minute read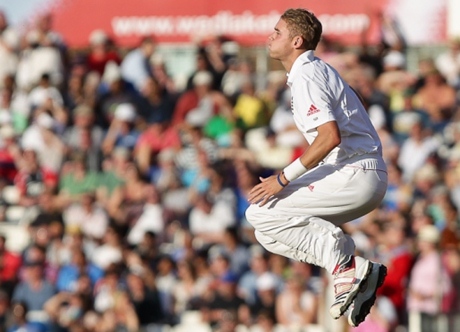 Back in August, Stuart Broad tore Australia a new one. But that was last year. How many new ones had he torn in 2016? Not a single one. Disgraceful.
He doubtless wanted to address this grave situation in South Africa's first innings, but was apparently struck down by the wild shits – or at least something approaching it. At the time, the commentators seemed uncertain what impact this might have on his performance. Even just asking the question indicated that they were preposterously ill-informed. Anyone who has experienced this notorious ailment knows that it is marginally more debilitating than having a broken spine.
Fortunately, recovery is rather more rapid and by South Africa's second innings Broad was okay. Better than okay, in fact. Between his first and fifth wickets, he only conceded a single run. If you're new to cricket and are only reading this article because you're interested in sportsmen's intestinal health, let us tell you that sort of performance is more than handy.
A word for James Taylor's catching too. He may have only begun fielding at short leg as some sort of sizeist joke by some captain or other, but he's clearly grown into the job (metaphorically speaking). He's now so good that it can only be a matter of time before he's considered a senior player and therefore removed from the position.
Hat tip to Nick Frost for today's headline by the way. Other suggestions for that final word included 'Broadsworded' and 'Broadsided'. Our own effort – 'enbroadled' – goes some way towards explaining why we should probably resort to crowdsourcing headlines more often.