< 1
minute read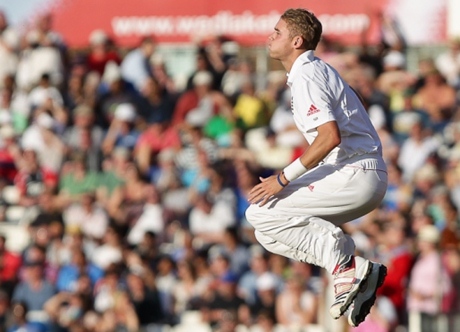 Ahead of the first Test against Pakistan, Stuart Broad said one thing that made sense.
"The biggest test for the bowling unit will be trying to do what no other team has done this year, which is to win a game and take 20 wickets at Lord's."
Lord's: Home of Rain-Affected Draws as well as Home of Corks. Engineering a result will indeed be a challenge.
But after that, Broad said the following about communicating with the other bowlers: "We always talk, not as an ego thing, but to try to get one over the opening batsman."
"Not as an ego thing"? What in blazes does that mean? Why would verbal communication – the basic keystone supporting the whole of humankind's development – ever be considered merely 'an ego thing'?
Not a year goes by – not one single year – when we do not see two or more human beings engaged in conversation with one another. Not once have we ever thought to ourself: "Look at those raging egotists."