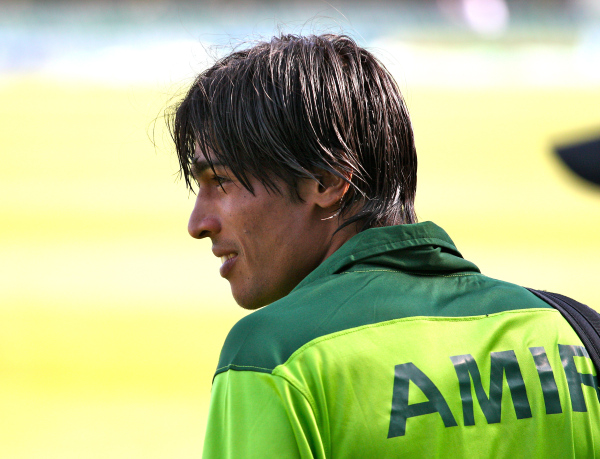 As in 'returned'. He hasn't got ankylosing spondylitis or anything.
It's also worth pointing out that that's a younger version of his back in the photo above. Younger head too. Same age as the back, in fact – 2010 vintage.
What are the odds on Mohammad Amir getting a wicket first ball? This feels like one of those occasions. We're a great lover of damp squibs and anticlimaxes, but this doesn't feel like it's going to be one. Or maybe the world is toying with us and he'll pull out of the Test with a minor groin strain.
Speaking of groins, whatever happened to Gary Ballance's groin has unhappened and he will play. A batsman seemingly designed to fall to late swing from left armers, he'll no doubt be delighted by Amir's presence.