2
minute read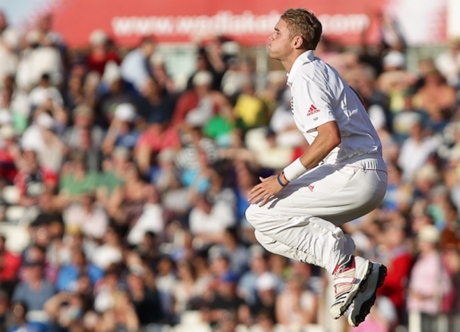 If wealthy, middle-aged American women's faces teach us anything, it is that people do not go under the knife and then return much as they ever were. Don't seam bowlers usually have to prove themselves again after surgery?
Stuart Broad had a knee problem. It wasn't anything too debilitating. It was the kind of thing for which you schedule surgery. A few months later, no real cricket to his name, he floats back into England's World Cup squad and performs poorly. Now he's in the Test team.
This is unusual. Established Test batsmen retain a firm hold on their places, but seam bowlers, whoever they are, generally do not. It only takes one ball for a batsman to lose his wicket, so it can take a few matches to gather meaningful evidence. In contrast, the worse a bowler bowls in a match, the more opportunities he gets to show what he can (and can't) do.
There also seems to be an understanding that, no matter what the name attached to him, a bowler isn't always the same person. This is why rotation is a thing. Sometimes a bowler's tired. Sometimes their pace drops and their ability to shoulder a workload is reduced.
So again, we'll ask, don't seam bowlers usually have to prove themselves after surgery? Because this Stuart Broad is not the Stuart Broad we once had.
Even in the unlikely event that England are looking for an 80mph right-armer who can't bat, is Broad really the best available? Such bowlers are ten-a-penny in county cricket and most have more experience of being such a thing than Broad. Broad has occasionally been seen flirting with the 'fast bowler' label and has a Test hundred to his name. He doesn't know how to bowl medium-pace and bat at number 11.
If the impact of Varun Aaron's bouncer is still being felt psychologically long after the physical scars have healed, that's sad and unfortunate, but it only puts more emphasis on the quality of Broad's bowling. Even in top physical condition, it pays to have realistic expectations of what he will do. At present, after surgery and a long spell without cricket, Broad's bowling is pointlessly insipid.
How did he get in the team? Don't seam bowlers usually have to prove themselves again after surgery?