2
minute read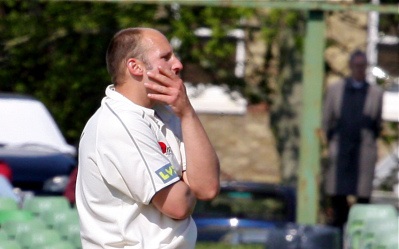 We feel moderately confident naming it this, because it doesn't seem so likely that there'll be another such day when not just one, but both of these players have a sizeable impact on a Test match.
James Tredwell, for one, might never play another Test. This is sad and if you think that's hypocritical being as we were calling for the inclusion of Adil Rashid in his stead, remember that hypocrisy is built into our England support mechanisms. If you're playing, we're behind you. You're our guy.
Tredders is a man who plays both second XI cricket and also for England. As he whangs in his round-arm slattery, he seems more like the former. He looks less like an elite athlete and more like an electrician or a maths teacher. This is, unquestionably, a good thing and only makes his wickets (winkled, cajoled or stolen – never taken) all the more pleasing.
As for Jermaine Blackwood, the mania side of his bipolar batting approach encourages the notion that he might not have a long career, but the gleeful hitting might actually be less relevant than the depression that generally engulfed it.
If the kind of man who carts his second ball for six can smother the impetuous part of his brain to such an extent that his 112 not out takes 220 balls, he has some kind of willpower. There were quite a few where-did-that-come-from larrups but he was skilled enough to get away with most and may need less luck in the future when further synapse smotheration has taken place.
Hindsight is everything. Maybe in years to come we'll look back on the lows of this innings as being indicators that Blackwood wasn't cut out for Test cricket, or perhaps we'll simply see them as rough edges. Who knows, maybe he'll find himself up against wily old James Tredwell again in 2019, two careworn masters carrying underperforming sides, engaging in one more epic individual battle.