2
minute read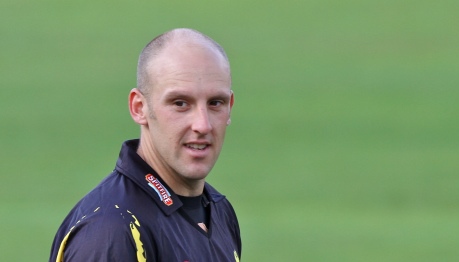 Asked which of his team-mates he least enjoyed facing in the nets recently, Moeen Ali said:
"James Tredwell. Annoying. You just try and smack him and you can't hit him anywhere."
It's one of the mysteries of the age how Tredders doesn't go for seven an over, but it's a fact that he doesn't. His economy rate in one-day internationals is 4.77 an over and he averages 27.81. He's also England's second highest ranked bowler (he's 12th with Jimmy Anderson sixth).
So why isn't he playing? You can say that England are experimenting, but Peter Moores did say he was looking to settle on a first choice XI by the first match against Australia, and today, Tredwell wasn't in it.
You could argue that conditions played a part, but they actually seemed quite spin-friendly and why would conditions ever dictate the omission of one of your top two bowlers anyway?
This happens a lot. It seems England omit Tredwell on the basis of how they perceive him rather than what he actually tends to do. Maybe his figures wouldn't be quite as good if he played every match, but on the basis of what he's done so far, that theory demands testing.
But no. We'll have a fourth right-arm fast-medium seamer please – that famously effective genre of one-day bowler. Six foot, slim, cool haircut, arm muscles straining the sleeves of the laser blue shirt – they look so much better in slow-mo reaction shots when the batsman's just pinged a six back over their head.
James Tredwell. Annoying. Quite often in one-day cricket, that's more than enough.