6
minute read
There aren't many things in cricket more entertaining than a duck. A batter slowly walks out to try and make some runs and then slowly walks back again having failed to do so. It's a miniature tragedy.
Great ducks come in many different flavours. There's the duck you were expecting and the sheer delight (or frustration) of having that expectation met. At the opposite end of the scale, there's the duck that comes when you were anticipating anything but a duck. The unexpected finality of such a moment provides an adrenal shock, like when a massive star is killed off in the opening scene of a film. Donald Bradman's final innings is probably the best cricket example. (The Rock and Samuel L Jackson failing to last 15 minutes in The Other Guys is our favourite film example, even if it probably doesn't exactly qualify.)
Between those extremes, you've got all manner of quirky ducks that can be elevated by the context or the manner in which they were achieved. A couple of examples: in 2021, Jasprit Bumrah was run out without facing a ball against England, and in 1999 Shahid Afridi made two golden ducks on the bounce, one against India and one against Sri Lanka. Afridi's was by no means a unique feat, but it was very on-brand.
For this article, we've picked out eight players for their sterling contributions in the field of duck-scoring.
1. Muttiah Muralitharan, Sri Lanka
Murali has famously taken more Test wickets than anyone else. 14 golden ducks in 164 innings also means he's the golden duckiest Test batter there's ever been.
As Test duck-makers go, Murali wasn't blessed with the same lack-of-skill as some of his rivals. His number 11 superpower was teaming the batting incompetence he had with absolutely zero judgement about what he should or shouldn't have a ruddy great heave at. This pretty much mindless approach and his refusal to temper it even slightly, even after 400 international matches meant that for a good long while Murali was our favourite batter.
Another player worthy of mention in the field of golden duck scoring is Sam Curran, who at the time of writing has managed six in 38 innings. This means that Curran, who generally tries to pass himself off as an all-rounder, has been out first ball a colossal 15.79% of the time.
2. Courtney Walsh, West Indies
If we're talking plain old, take your time, no rush ducks, Courtney Walsh is of course the king with no fewer than 43 in 185 innings.
That is a hell of a lot of being dismissed without scoring.
3. Stuart Broad, England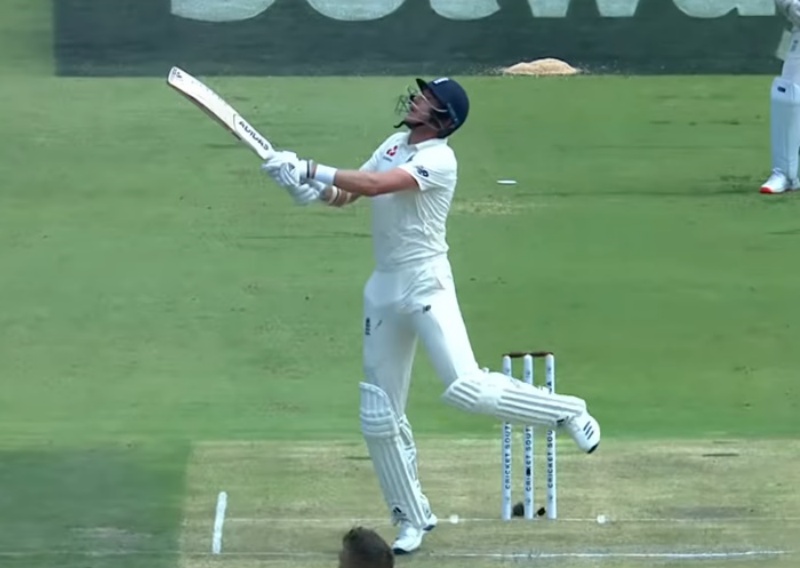 Not far behind Walsh and still with a chance of passing him is Stuart Broad with 39 ducks in 232 innings. Broad earns special mention not just for having taken Murali's approach to batting and built on it to become the greatest batter of all time, but for securing the most ducks while also having at least one hundred to your name.
4. Chris Martin, New Zealand
For sheer duck density, it's hard to look past Chris Martin who managed 36 in 104 innings, including a world record seven pairs. (No-one else has managed more than four.)
Martin was such an unutterably bad batter than he appeared in our list of Test cricketers who were the biggest burdens to their sides despite being an extremely good bowler.
Those who saw him bat may in fact wonder how he managed to avoid making a duck in the other 68 Test innings. Well, there were 28 nought not outs for a start. We were also struck by the suspiciously large number of four not outs (nine) which seem to suggest the edge down to third man was his most productive scoring shot.
5. Mervyn Dillon, West Indies
Brace yourself here, but the West Indies' Mervyn Dillon was actually dismissed for a duck even more reliably than Chris Martin. He managed 26 in 68 innings.
There was however one pretty major difference between Dillon and Martin. Once Dillon got in – which is to say on the occasions when he wasn't dismissed for exactly bugger all – he had a surprising tendency to go big.
By 'go big', we mean that on 14 occasions he made 19 runs or more. (We'd normally have a 20-run threshold here, but we were struck that Dillon made 19 on three occasions and 19 seemed a sizeable enough knock to qualify as 'big' in the context of an article about ducks.)  
6. Wavell Hinds, West Indies
One of Dillon's golden ducks came in the 2000 Boxing Day Test against Australia and it wasn't even close to being the worst innings of the match.
In the West Indies' first innings, Wavell Hinds, batting at number three, was dismissed for a 10-ball duck. Nothing too remarkable about that, except that he was also dropped twice. We're sure there have been other occasions when that's happened to a batter, but given his batting position and the occasion, Hinds' effort must surely rank pretty high on a list of the worst Test innings of all time.
7. Marvan Atapattu, Sri Lanka
A duck from a batter is so much more powerful than one from a number 11. So let's move on to Marvan Atapattu, who made 22 ducks in 156 innings and also 16 hundreds, six of which were doubles.  
Steve Waugh actually made the same number of ducks, but it took him 260 innings. Waugh also didn't deliver them with anywhere near as much panache.
Because if there's one fact everyone should know about Marvan Atapattu, it's how he began his Test career.
Atapattu made his debut against India in 1990 and began with a pair. In his next Test innings, against Australia in 1992, he made a third duck – a golden one to be precise. While a single in the second innings of that match must have been a weight off his mind, he nevertheless served up another pair in his third Test, against India in 1994.
Six innings into his Test career, Atapattu – a specialist batter – had five ducks and a 1 to his name.
(Irrelevant fact, but Atapattu is also one of only two players to have retired out in a Test match, along with Mahela Jayawardene, who did it in the same Test against Bangladesh in 2001.)
Ajit Agarkar, India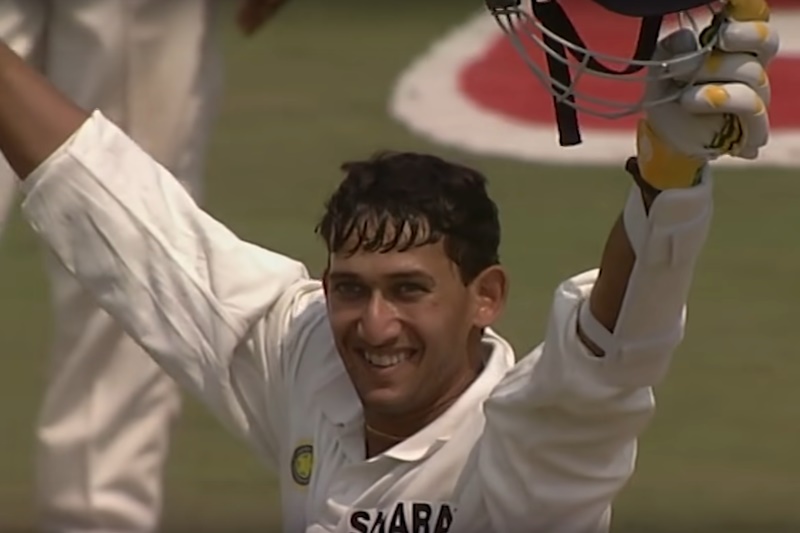 Ajit Agarkar – one of the worst batters ever to have hit a Test ton – once made five ducks in a row. While Atapattu's effort is funnier because (a) he was a batter and (b) this was how he began a long and successful Test career in which he made over 5,000 runs at an average of almost 40, Agarkar does get a good few points for managing four golden ducks in a row to kick off that sequence.
You know you're going some when a two-ball duck is an improvement on all of your previous four innings.
Agarkar's incredible run of form only really came to an end because he left Australia and got to play against someone else. Incredibly, the next time he faced the Aussies, a year later, he made a pair.
We know absolutely everyone's putting up the prices of absolutely everything, so big, big thanks to everybody who's currently funding King Cricket on Patreon. Your pledges help us do features like this. If you're not currently a King Cricket patron and you'd like to see us to do more with the site, you can flip us a shiny coin or buy us a pint each month here. Obviously you don't have to contribute and equally obviously you can stop funding us at any time. Please prioritise food, heating, offspring etc.