< 1
minute read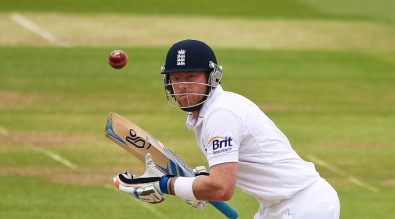 They've only gone and dropped him. Dropped him as if he were a cricket ball and they were him standing in the slips at some point in the last 12 months.
There's a hideous video on the ECB Twitter feed where selector James Whitaker mouths the usual platitudes about Bell taking a break and reassessing before coming back strongly.
But he isn't going to come back, is he? If he comes back at all, it'll be in tears and bearing petrol shortly before torching the ECB offices. It would take more than 'hunger and desire' to persuade selectors to recall a malfunctioning 33-year-old who publicly floated the idea of retirement earlier in the year. We only hope that they didn't talk him out of calling it a day back then only to make the decision for him a few months later. That would be cruel.
Then again, it would also be apt. Raising hopes, giving every impression that things are going to be just wonderful before a sudden and unheralded demise – the archetypal Bell innings.