2
minute read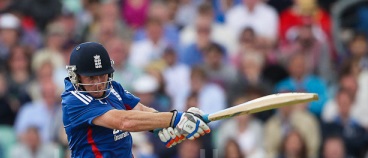 This isn't really about Ian Bell. It's about English cricket's attitude to age and the impact of the international schedule as it is now.
When an England player has a spell of poor form, it is generally described in one of two ways. Young players are 'found out' while older players are seen as being in terminal decline.
In recent years, the latter message has been reinforced by the fact that very few England players have played on long past their 33rd birthdays. If you're dropped at that age, it's increasingly accepted that you'll never come back. This then perhaps makes selectors reluctant to pick any player over 30 on the grounds that they don't have much of a future.
Your mid-thirties run-scorer
But 33 isn't really so old for a batsman. Sachin Tendulkar, Graham Gooch, Rahul Dravid and Alec Stewart all made over 5,000 runs after their 33rd birthdays. In recent years, Shivnarine Chanderpaul, Kumar Sangakkara and Younus Khan have all scored at least 3,000 runs and averaged over 60 beyond that age. Mike Hussey, Misbah-ul-Haq, Jacques Kallis, VVS Laxman – all of these batsmen and plenty more held their own in this period of their careers.
For England? Andrew Strauss can boast relative longevity, having made 1,601 runs after 33; Paul Collingwood made 944; and Kevin Pietersen made 682; but other than them, no-one. We have to go back to Graham Thorpe (1,635 runs) and Nasser Hussain (2,479 runs) to find anyone who's made over a thousand in recent times and they retired in 2005 and 2004 respectively.
Why so few? There's surely a tale to be told in the countless broken bodies and minds. But is it also something cultural? A growing impatient lust for the new?
Old man Bell
Bell's currently the old guy and almost because of this, there's a feeling that he's on borrowed time. It's a battle to suppress the urge to bin him and rush onto the next thing. Who knows whether Bell feels this as well and whether it has an impact on his game. Perhaps that sense that it's almost time becomes self-fulfilling.
Bell is in poor form, no doubt, but it's also true that the future will arrive one day and you don't need to break into a jog to meet it early.
Australia have spent the last couple of years proving that the present matters, unafraid to cling onto 49-year-old Chris Rogers or select 35-year-old Adam Voges for a Test debut. They've wrung plenty out of these players – and others – long after England would surely have discarded them.
Neither team has an embarrassment of riches at its disposal, so it's certainly possible to gain an advantage through making the most of what you have.