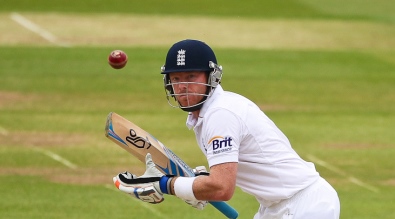 Maybe we should consider him two different batsmen – Ian Bell, the guy who chips one to cover, and I.Ron Bell, the guy who plays these sorts of innings. (Make your own metallurgical puns. We had a look at the iron Wikipedia page with a view to coming up with some, saw the term 'sandwich compound' and got distracted.)
It's also worth noting that Bell's contributed to putting 133 overs into Aussie legs. We all know the Aussies love a bit of rotation (possibly influenced by Kylie Minogue) and with the next Test starting on Thursday, boring stuff like batting like a ploddotron for most of a day can have a double impact.
How's the Test going? The whole thing's made us feel giddy and we've lost all critical faculties.