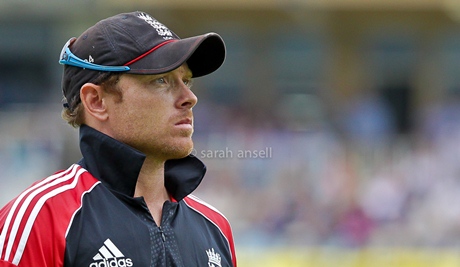 That's right – Ian Bell. Weird but true.
Dale Steyn came pretty close to becoming the second player to earn a promotion to Grand Lord Megachief of Gold, but Ian Bell's year was just too ridiculous to overlook.
Some numbers
11 Test innings, 950 runs, five hundreds, an average of 118.75 and he scored at about four runs an over as well. That's the kind of year that can sway even someone who once made indifference to Ian Bell an official editorial stance.
And we did need some swaying as well. We never wanted to name an English player Lord Megachief of Gold. We didn't want such a respectable award to be sullied by allegations of bias. There shouldn't be any danger of that, considering the above.
Some words
For his first couple of innings of 2011, it was easy to overlook Bell. He hit hundreds in both of them, but they were the usual 'someone else got there first' hundreds.
The first was at Sydney where England won the Ashes. The second was against Sri Lanka and that series saw some selfless batting from the man. As well as that support act hundred, there was a solo effort in the third Test and some feisty declaration batting sandwiched in between. It's that flexibility that elevates Bell above Alastair Cook in our eyes. He is now seemingly a batsman for all situations.
Number three
Ian Bell had always bleated on about being a number three batsman to anyone within earshot while simultaneously making an extraordinarily compelling case that he was anything but that. Put him in the middle order and he scored runs quite happily, but move him to three and suddenly Tim Munton was his batting role model.
Midway through the second Test against India, he got yet another chance at three after Jonathan Trott knacked his shoulder in the field. England had conceded a first innings deficit of 67 and then lost Alastair Cook in the fourth over of their second innings. Bell hit 159 and England won by 319 runs.
Out and in like a fiddler's elbow
Of course the dopey knobhead undermined his efforts to some degree by getting himself temporarily run-out. India's noble decision to allow him to bat on overshadows that innings a bit, so Bell needed to do something else.
In his last Test innings of 2011, he hit 235. England won by an innings. From winning the Ashes to becoming the top-ranked Test side, Ian Bell was there throughout. He has played so well that we now actually give a toss whether he's in the team or not. It's a staggering transformation.
Congratulations, Ian. You are Lord Megachief of Gold 2011.