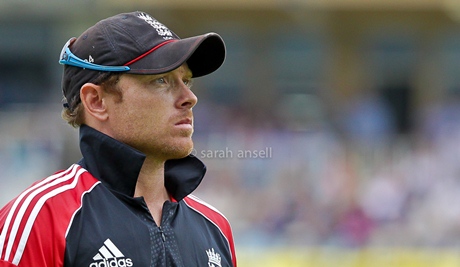 Batsmen always want to play at the top of the order. This might be because they realise that you get more recognition up there. Well we'd like to recognise Ian Bell's middle-order skills.
Runs equal plaudits and while top-order batsmen face the new ball, they can also approach batting however they want.
If Alastair Cook makes a decent score, he will do so at a steady rate of three runs an over. Maybe he'll score at 2.8 runs an over if things are tough. After he passes 150, he might open his shoulders and score at 3.2 runs an over, but probably not. He does what he does and he does it astonishingly well.
Ian Bell isn't allowed to play like that though. Before Cook goes out to bat, Graham Gooch sidles up to him, twirls his moustache and says: "Score at exactly three runs an over, Alastair. No more. No less."
Before Bell goes out, Gooch could say a number of things.
"Kick 'em when they're down, Ian."
"Pick up the pace a bit, Ian – compensate for Alastair."
"Save us, Ian. It's all gone to shit."
"Have you had a slice of my mild cheddar? The block looks slightly smaller than it did this morning."
The remarkable thing is that Bell has been delivering all that's been asked of him. He's not just playing well, like Cook. He's playing well in about a million different ways.