< 1
minute read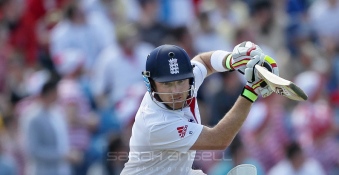 When did Ian Bell turn into a big, relentless steamroller? He always used to be a two-seater sports car. He was sleek and flash, but entirely impractical when you came to do the big shop.
These days he's not just practical, he's reliable as well. His big engine chunters away as he flattens mile upon mile of tarmac for the benefit of his team-mates. If they later run out of fuel, he goes back and gives them a tow.
In the last Ashes series, Alastair Cook and Jonathan Trott scored incredibly heavily. But that was different. That was about ensuring they made as many runs as possible. The 2013 Ashes has been more about whether a batsman can make any runs at all and for the most part it hasn't happened – unless The Steamroller's been at the crease.
We'll tell you what: Ian Bell was not due a big score today.