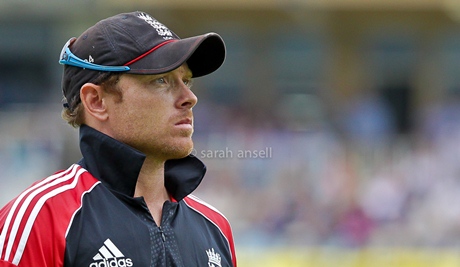 It's always tempting to judge players on their best days, but with anything long-term – a cricket career, a relationship, an overnight stint watching the Ashes on TV – a better form of evaluation is to look at what happens when things aren't in your favour.
You learn a lot about a person when everything's gone to shit. Score 220 not out or take 6-40 and you've done something that will probably win a Test match, but those days are few and far between. That's not what life's like.
Life's not chocolate and rainbows. Life's a long, hard, unremitting slog where everyone's out to get you and nothing goes right. Life's mostly about turning bowled for a duck into caught at slip for 62. It's about turning 0-120 into 2-60.
Sure, making the most of the high points is part of it, but in the grand scheme of things, every moment counts. Waiting at the airport is part of the holiday. That's your lot. Make the most of it.
Ian Bell
The hundred today isn't the best example, because when he came out to bat, he joined a batsman who was already into treble figures, but generally, over the last year or so, Ian Bell's improvement has been about being better on his bad days.
Last winter in South Africa, Bell started doing the job. It wasn't beautiful shots and a flawless hundred that won people over, it was a five-hour 78 to help save a Test.
James Anderson
James Anderson's swing bowling will still claim its fair share of headlines, but that's not the measure of the man. The reason why he's now one of the best bowlers in the world isn't because of that, it's because he's flattened out the troughs.
Where once it was a few overs of swing and then ball retrieval from the wrong side of the ropes, now reverse swing and containment are the fallbacks.
With both these players, the focus remains the same, but the picture as a whole has changed.