< 1
minute read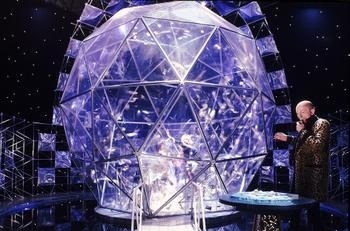 Building a reputation as a batsman is not unlike being a contestant on the perennially disappointing Nineties game show, The Crystal Maze.
You spend your life in the nets, honing your technique and earning crystals and then you get to try and make the most of it in the Crystal Dome of Test cricket.
The gold and silver tokens represent your performance in every conceivable circumstance against every possible opponent and as they billow around you, the best you can do is clutch blindly and madly, hoping you end up with enough to seal your reputation. After a while, Richard O'Brien yells "Stop the fans!" and then the world's amateur cricket analysts scrutinise your bounty.
"Have you got the 'scoring runs in England' token?" they ask Kumar Sangakkara. "I've got the silver one, not the gold," he replies.
Sangakkara can be fairly pleased with that. You can't get all the tokens. There are too many to hold and half of them you won't even have seen while you were in the Crystal Dome. Test cricket token acquisition is largely an exercise in damage limitation.
Even Don Bradman missed tokens. He thought he'd done well, but then after he retired they started adding tokens for Test matches played in places other than England or Australia, so he had none of those.