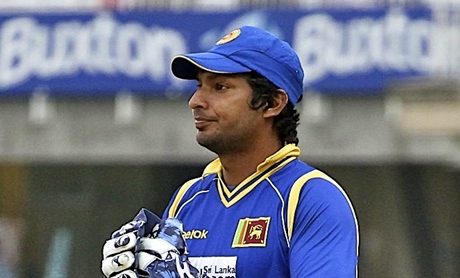 Remember The Magic Numbers? Are they still going? Wikipedia says they are. Chart positions say they aren't really.
But this post isn't about The Magic Numbers. It's about Kumar Sangakkara's magic numbers. Scorecards never tell you the full story, but when a batsman's made 203 out of 356 in response to the home team's 221, you have a pretty comprehensive synopsis. How could that be anything other than an exceptional innings?
Without wishing to sound like we're announcing the National Lottery results, here's another magic number for you as a bonus. In the 82 Tests in which he hasn't kept wicket, Kumar Sangakkara's batting average is 69.85.
That number again: 69.85.