3
minute read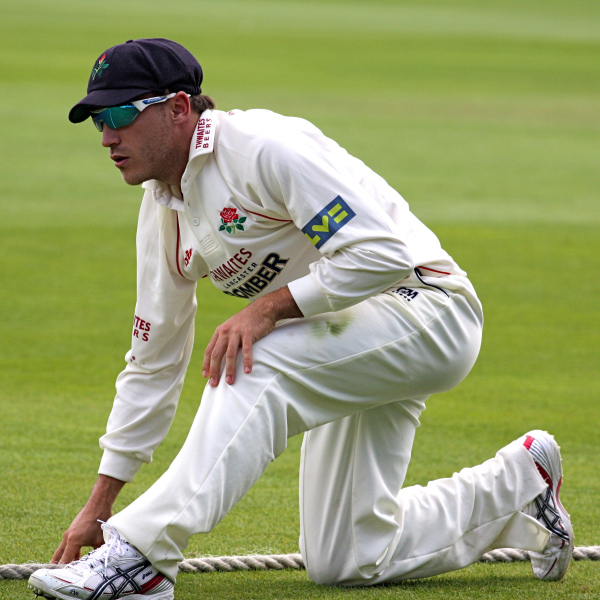 It's almost two years since Graeme Smith played his last Test. More than that since Jacques Kallis retired. Their departures left Hashim Amla and AB de Villiers as South Africa's senior batsman and all this time later, Amla and de Villiers remain the senior batsmen. Things haven't moved on.
Two other willow-wielders have been fixtures in the side in that period – JP Duminy and Faf du Plessis.
When you're ready
Quite often a young batsman who bowls a bit will rise up the order from number six or seven, ditching the bowling in the process. JP Duminy seems to have achieved the opposite. A promising batsman once upon a time, he has since transformed into a specialist number seven who turns his arm over semi-regularly.
Chipping in and filling a niche for the team is all well and good, but it is seven years since Duminy made his Test debut. South Africa would have hoped for some solidity from him by now.
Then there's Faf du Plessis. It went largely unnoticed, but he did actually make 86 in the Cape Town runfest. There haven't been too many other fifties in recent times. As with Duminy, just when South Africa need most from him, he's delivering the least.
Once upon a time…
Faf du Plessis played for Lancashire. They signed him in 2008 as a Kolpak player and he played for two seasons. He was billed as being one of South Africa's future stars. As we remember it, he was pretty crap and we were therefore greatly surprised when he subsequently took to Test cricket like a doped Russian to athletics.
Du Plessis had played for Todmorden in the Lancashire leagues in 2007, so he knew the conditions. Despite that, he averaged 25 in his first year of county cricket.
To be fair to him, it was a low-scoring year for Lancashire, although Mohammad Yousuf swanned in, made an unbeaten double hundred and swanned off again to show him how the overseas star thing was supposed to be done. Paul Horton made three hundreds. Du Plessis made none.
In 2009, more runs were made in general, but du Plessis still only averaged 31 and still didn't make a hundred. For context, team-mate VVS Laxman made four hundreds and averaged 65. Another non-local, Ashwell Prince, averaged over 50.
The package
People were quite forgiving and this may have been because du Plessis was billed as 'a package'. This wasn't  another way of calling him a cock, it was a way of saying he was a great fielder and also bowled a bit – leg-spin as well, for which people will always extend initial generosity.
In his first year at Lancashire, du Plessis took eight first-class wickets at 40-odd. The second year he took four wickets at 40-odd. This is a neat synopsis of the story of his bowling. Not so much diminishing returns as diminishing investment.
So why is this relevant?
We're not sure it is. It was a long time ago and players develop and improve – we just wonder whether there's been a certain reversion to the mean going on with du Plessis of late.
At the start of 2015, he was averaging over 50 in Test cricket with four hundreds to his name. Now, early in 2016, he averages 41 with the same four hundreds. If England can thank R Ashwin and Ravindra Jadeja for precipitating his run of poor form (as well as those of other South African batsmen), then it's also true that he hasn't particularly bounced back as a better player might have done.
Basically, what we've taken nigh-on 600 words to say is that du Plessis seems more of an averaging 40 type of player than an averaging 50 type of player and while he's one of the senior players letting South Africa down in this series, maybe he's not actually quite as good as people thought he was.