2
minute read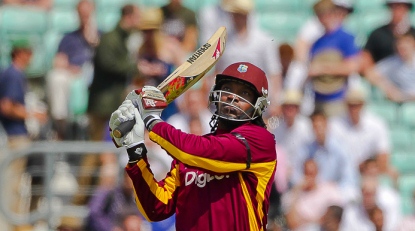 Where do you go for your right to reply these days? Instagram, apparently.
Chris Gayle made a 12-ball fifty in the Big Bash this week and as ever with sportsmen, you get the impression he thinks this proves his fundamental rightness about everything; like he could napalm an orphanage but it wouldn't be wrong if he got crucial runs at a decent lick the following day.
He doesn't say that explicitly, but that's the vibe.
"My idol & the person who I look up to and also want to be like when growing up as a kid is in the picture" he begins – about a picture of himself. After that, he thanks a load of people, including 'the haters' – a term which pretty much always signposts unrepentant wrongdoing.
After bemoaning all the players who smiled in front of his face but didn't publicly stand up for him (it's because they didn't really support you, Chris), it's on to the people he doesn't thank – principally Andrew Flintoff, Chris Rogers and Shane Watson, in that order.
"The past cricketer who say I make myself look like a chop, the other who claim I was no good to the youngsters while playing for the thunder, the next one who said he expect that sort of behavior from Chris – Y'all can kiss my 'Black Rass'"
That counts as a slamming, right? We've always wanted to use 'slams' in a headline.