2
minute read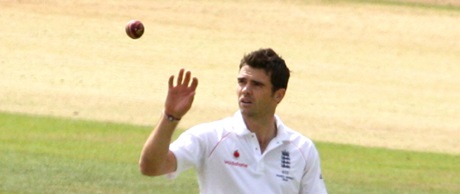 You can run out of some foods without too much of a problem. You can always use a different kind of vinegar. You can make that marinade without oregano. Chilli con carne without kidney beans is perfectly acceptable. On the other hand, playing a Test match without James Anderon is like dropping a couple of slices of bread in the toaster and flicking on the kettle before discovering that you're out of both milk and butter.
Oh sure, black tea's drinkable, but the day's already off to a bad start. Your mood's never going to recover, even if you go to the shop and get some. It was the start of the day and you had to get dressed and go to the pissing shop before you'd even had a brew. As for dry toast, the less said the better. You could maybe try and salvage it with jam or houmous or something, but your body will know that something's gone drastically wrong. The day is ruined.
Straightforward, obvious, normal things that work perfectly well as they are simply cannot be replaced. Anyone who's tried to undo a fiddly bolt with pliers knows that nothing beats an appropriately sized spanner. Anyone who's played football in wellies knows that you don't try and play football in wellies.
This is not to demean Anderson's replacement. Coffee is delicious, but if you want tea, coffee is not a substitute. For precisely the same reason, tea is no substitute for coffee. An awful lot hinges on these daily rituals and they must always play out just so. An England Test will begin and James Anderson will not be involved. It's pretty bloody ordinary.