< 1
minute read
Balladeer writes:
Recently my friend acquired a budgerigar, named Amigo.
The second photograph I saw of said budgie was this: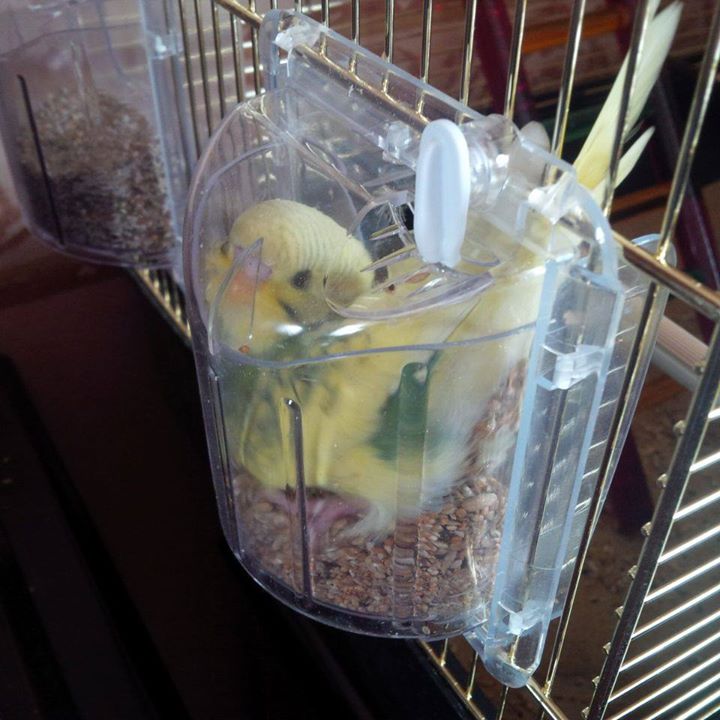 Crammed himself into his feeder. An Australian species of parrot, wearing the green-and-gold, with David Warner's intelligence. Could you get more of an obvious Australian fan?
I asked my friend to provide a picture of the budgie's reaction to some Aussie cricketing news, to prove it.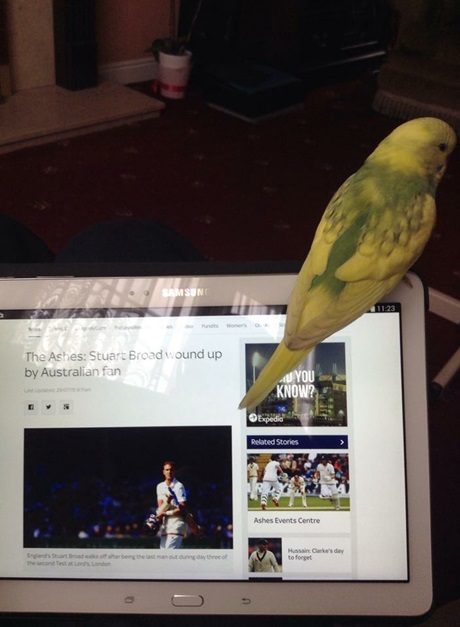 Results so far are inconclusive.
If you've got a picture of an animal being conspicously indifferent to cricket, send it to king@kingcricket.co.uk.