< 1
minute read
If you've got a picture of an animal being conspicuously indifferent to cricket, please send it to king@kingcricket.co.uk.
Daisy writes…
Ged and I went to a supper and talk at Lord's about the book Being Geoffrey Boycott. Ged has written up the evening.
On arrival, when we first looked out of the window, we saw a fox on that resplendent Lord's pitch. A magnificent fox, it was. You get a very high class of fox in St John's Wood.
Ged said that the fox looked indifferent to cricket and that we needed a photograph for King Cricket. But by the time I got my camera/phone out, the fox had wandered off.
This, as depicted in the above picture, might be the first known example of an animal displaying indifference to the idea of displaying indifference towards cricket.
Ged, being a bit of a geek, thought we should nevertheless have a picture of a fox on a cricket pitch for King Cricket readers to see. So Ged collaborated with Dall-E and produced the following picture.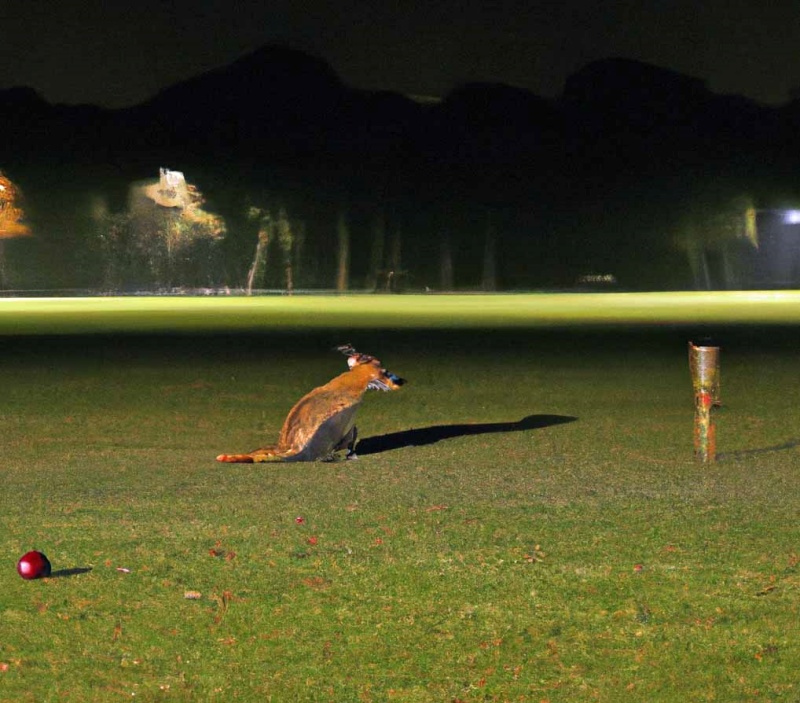 It looks more like a fox stealing a run than an indifferent fox, but still.