5
minute read
Do you know England's first-choice XI for the upcoming 50-over World Cup? Do England?
There's a lot of job sharing in the various England teams these days. Players flit in and flit out to the extent that it's actually pretty hard to identify the first choice XI. That's mostly okay because generally you don't ever get to play your first choice XI anyway. But then it's a World Cup and finally you do.
So who's in England's? Or – more interestingly – who isn't?
Rejuvenation, experimentation, ambivalence
They may be 50-over world champions, but England haven't exactly been an all-conquering force of late. With no more one-day cricket until September and the 2023 World Cup starting the month after, it's a decent time to take stock. In the last two years they've played 27, won 14 and lost 11 with two no results.
You can read this period two ways. You could say they've been struggling to get back up to speed after losing their greatest-ever captain, Eoin Morgan. Alternatively, you could say they're such a well-drilled outfit that they've felt comfortable giving new players opportunities and just generally pissing about with team selection without sweating results too much. There's probably truth in both.
Player churn
England have used 37 players in one-day internationals (ODIs) in the last two years and that's only partly explained by that time they had to magic-up a whole new squad for the series against Pakistan after the first-choice one was sidelined by a bunch of coronavirus cases.
Their already established taste for rest and rotation meant it wasn't even that weird a squad when they did that. Ben Stokes was captain; Dawid Malan and James Vince were in there; so too were Ben Duckett, Phil Salt and Saqib Mahmood.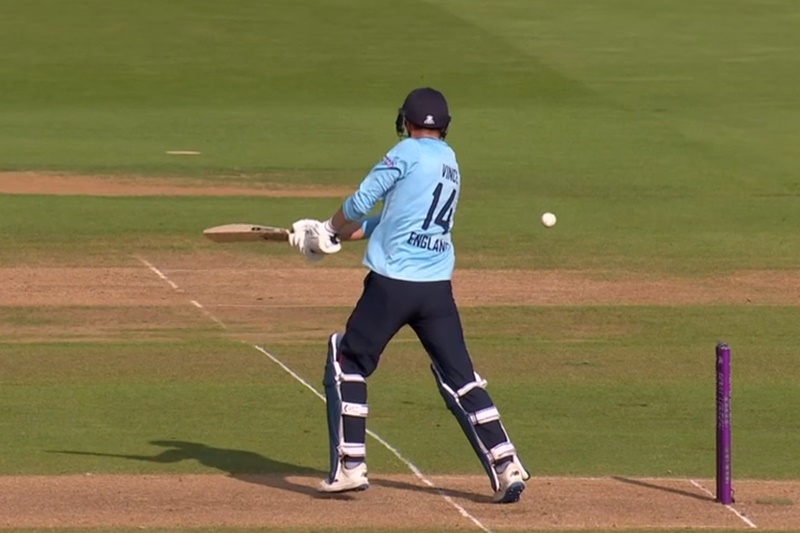 To contextualise the churn a bit, five players have played only a single match in the last two years. One of those is new arrival Rehan Ahmed and another is Chris Jordan. Basically, England have chopped and changed enough that even when players have been left out, they've generally come back in again.
A happy short-term byproduct of all this rest, recovery and rotation is that it's been pretty easy to keep everyone happy. Because there's always someone being omitted for reasons other than poor form, England have been able to give 12 or 13 players the illusion that they're first choice picks.
But now a World Cup is looming, so again that question: What actually is England's first-choice XI?
The batters
Jason Roy was left out of the T20 World Cup squad, but appears to have retained his 50-over spot. He's responded to the show of faith by hitting hundreds against the Netherlands, South Africa and Bangladesh, which presumably means he's still a first-choice pick at the top of the order.
The same goes for Jonny Bairstow, when fit, as he has a pretty strong case to be considered England's greatest-ever one-day batter and still seems to be at the peak of his powers.
With an average of over 50, Joe Root can also consider himself one of England's all-time greats in the middle format. But then Dawid Malan has hit four hundreds and averaged near enough 60 in the last two years. Maybe one or the other could bat at four?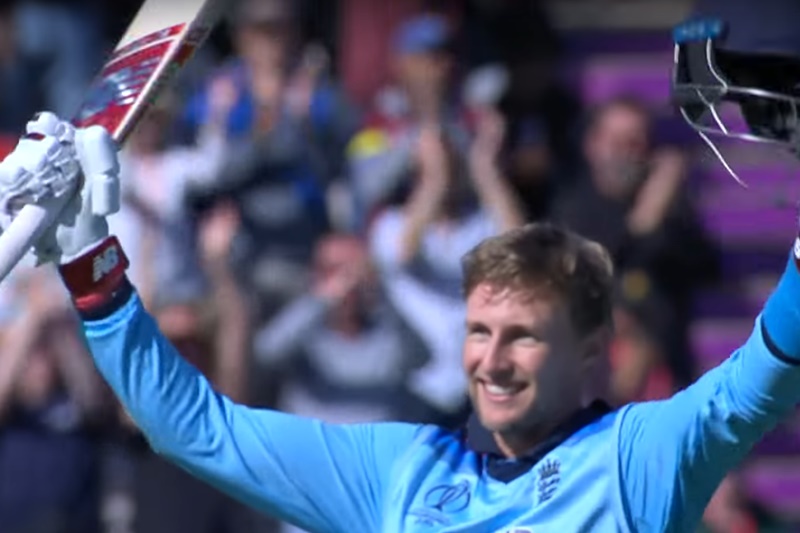 The problem is you can only push the difficult decisions so far down the order before eventually something has to give. England seem set on picking three bowlers plus three all-rounders, which means frontline bowling options have to start at number six in the batting order if you haven't got one in already. That means Jos Buttler at five and no place for Harry Brook. Even if Brook's excellence has largely been in the formats either side of this one, that omission seems a bit mad right now.
How can a team that's won barely half its games in the last two years not find a spot for Harry Brook?
The bowlers
There's half an answer when you start looking at who's been taking wickets for England these last couple of years. Top of the list is Adil Rashid with 28 – no surprises there – but next comes David Willey with 24.
Rashid, Sam Curran and Moeen Ali are the only bowlers to have played more often than Willey. So does this mean he's in the first choice XI? He's not just been playing, after all – he's been performing too, taking those wickets at an average of 24.37.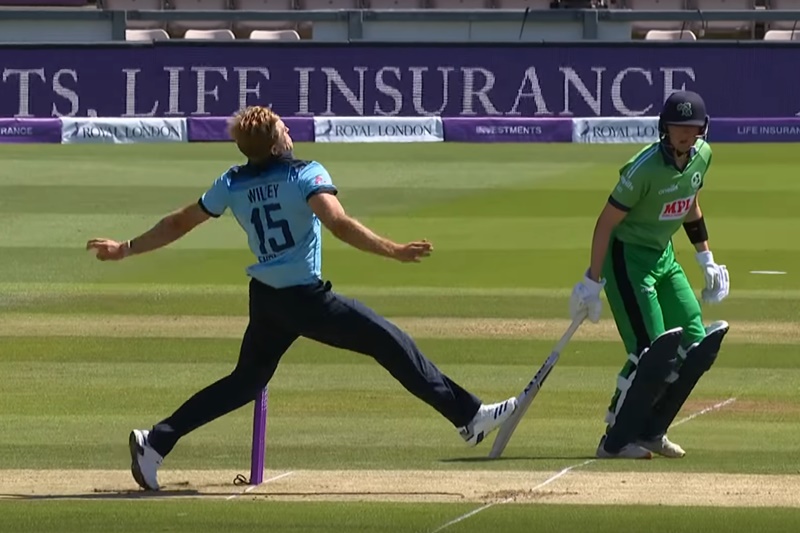 But then eight wickets came in three games against the Netherlands and his last two appearances saw returns of 0-63 off nine overs against Australia and 0-38 off six against South Africa. There weren't many bowling successes in those two matches, but even so. It's not a clear picture.
Willey has been getting lots of games without necessarily being a first choice pick. It's all very muddy. Of the seamers who played in the 2019 World Cup final, Chris Woakes has played eight games in two years, Jofra Archer four and Mark Wood six.
Brydon Carse has played nine games in that time.
The first XI
The management of top England players' workloads has created opportunities. While that deepens the pool of players with international experience, it also adds complexity and makes fair comparisons harder. You can pick almost any contender for a 2023 World Cup spot and their case for inclusion is far from straightforward.
It used to be fun to pick an England team – you always felt you could do a better job than the selectors – but that's no longer the case. These days there are so many variables, it makes comparing apples and oranges seem an essentially fair and manageable undertaking.
Modern England team selection is a laborious near-impossible data sifting nightmare where you can guarantee criticism afterwards and also have to accept that a proportion of those critics will be right – even if only on a 'stopped clock is right twice a day' basis.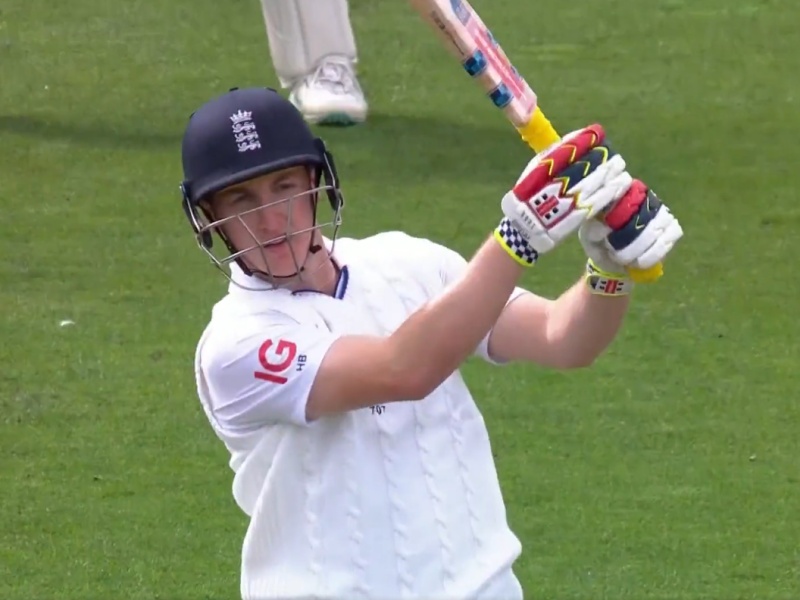 How do you weigh Harry Brook's recent Test performances in Pakistan against Dawid Malan's one-day showings in Bangladesh? Does Chris Woakes' extensive ODI experience actually have a bit of a hole in it given that only five of his 112 caps were in India? Is Jofra Archer sufficiently recovered that he'll last the tournament? Would Dawid Malan bat as effectively as an opener?
Whose record has been bolstered in lower pressure matches? Whose has been diminished by too heavy a playing commitment at one time or another?
Imagine juggling all of this with all of these players' hopes and dreams at stake. Imagine trying to explain your decisions to the ones who miss out.
People are fearful of their jobs being made redundant by machines, but honestly, who wants this shit? Get Skynet to pick the team.
Read our features, get our email, help fund us.