3
minute read
Ben Stokes came out of one-day retirement and immediately got picked for England's World Cup squad. Of course he did – he's Ben Stokes. Except he'll be playing only as a batter. While he's obviously extremely good at batting and capable of innings few others are… is he definitely, definitely a better 50-over batter than Harry Brook, the player he edged out?
What follows is not a firm position based on statistical analysis. It's just a feeling and an exploration of that feeling. When we heard that England had picked Ben Stokes ahead of Harry Brook, purely as a batter, we felt ambivalent-to-unconvinced.
Now the first thing we'd say is that if it gets to a semi-final or final and England need someone to play a big innings in a run-chase… well, there's only one man we'd want for that job. Ben Stokes is a ridiculous high pressure run-chase innings kind of a guy; Ben Stokes is Big Moments Man.
But day-in, day-out, in a tournament where every team plays nine games in the group stages? Um, yeah. Dunno really.
"He makes any team better"
According to Mike Atherton: "Once he made himself available, the selectors had to pick him. You have to pick a cricketer like Ben Stokes if they are available – he makes any team better."
While we don't feel moved to angrily disagree with Athers on this, it doesn't feel quite so fundamentally true when he's playing purely as a batter. Does Ben Stokes' batting make any team better? As mentioned above, he is certainly a player of great innings, but his overall record isn't breath-taking exactly.
After 105 one-day internationals (ODIs), Stokes averages 38.98 and scores at 95.08 runs per hundred balls. This is actually a bit better than we expected before we looked it up. But then maybe our perception of good 50-over stats is a bit out of date. How do England's other World Cup batters measure up?
Jonny Bairstow: Average, 46.58; strike-rate, 104.12
Jason Roy: Average, 39.91; strike-rate, 105.53
Dawid Malan: Average, 54.92; strike-rate, 93.09
Joe Root: Average, 50.05; strike-rate, 86.93
Jos Buttler: Average, 41.49; strike-rate, 117.97
Liam Livingstone: Average, 31.25; strike-rate, 122.54
Looking at those numbers, there isn't anyone Stokes is massively obviously better than. His speed of scoring suggests the modern incarnation of the middle-order nurdler really, which is kind of what Eoin Morgan turned into (or possibly even invented).
For what it's worth Morgan averaged 39.29 with a strike-rate of 91.16. That was across 248 games though which took in five years of old school 50-over cricket before Stokes even made his debut.
All the same, Morgan made 14 hundreds to Stokes' three (in 105 matches). Root has made 16, Bairstow has 11, Roy 12, Malan 4, Buttler 11.
None of this is to damn Stokes – who has mostly played as an all-rounder after all – but it's just another measure where he doesn't obviously "make any team better" without also doing a bit of bowling.
At this point we should probably mention Harry Brook's record. He averages 28.66 with a strike-rate of 98.85. He has only played three ODIs though, which is perhaps the nub of the matter.
The recent past and the near future
The 2019 World Cup final and Stokes' contribution to it are hard to forget, but since then his interest in the format has faded to the extent that it is the one he chose to retire from when he concluded he'd otherwise end up worn down to a little nub. He's played just 10 games since the last World Cup, averaging 26.88 in that time.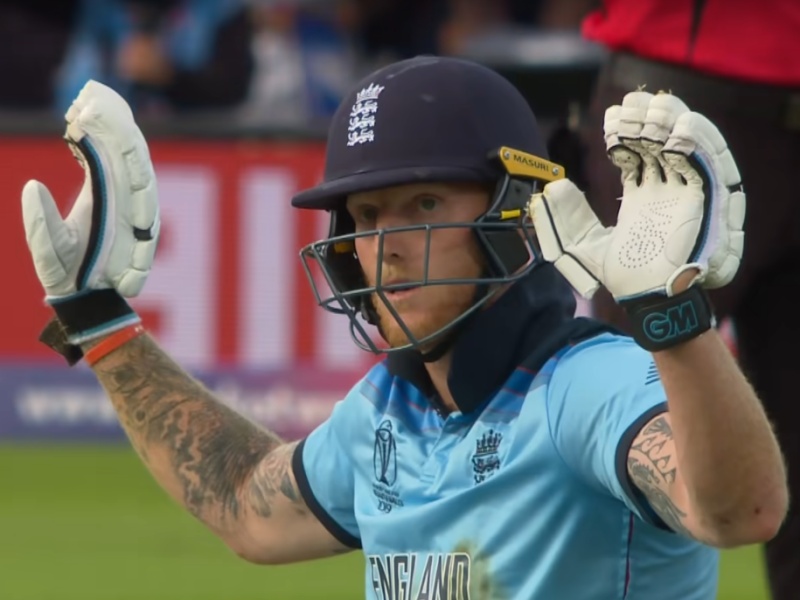 Stokes is still very obviously capable of incredible feats with the bat, but it's hard to imagine his best days as a one-day batter are ahead of him. Conversely, it's hard to see Brook as being on anything other than an already vertiginously steep upward curve.
Is Ben Stokes a better pick than Harry Brook in England's World Cup squad? Probably – for his experience and extraordinary capability when everything is on the line. Is he definitely a better pick? It's hard to commit to that without the benefit of hindsight.
As Atherton said, once Stokes made himself available, the selectors had to pick him. That's true, but there's a chance that's denied England's World Cup squad something new and potentially more useful. Our mind is far from made up on this. Guess we'll see.