< 1
minute read
Oh shit, oh shit. Oh no, oh no, oh no.
This is quite simply the worst picture of all time.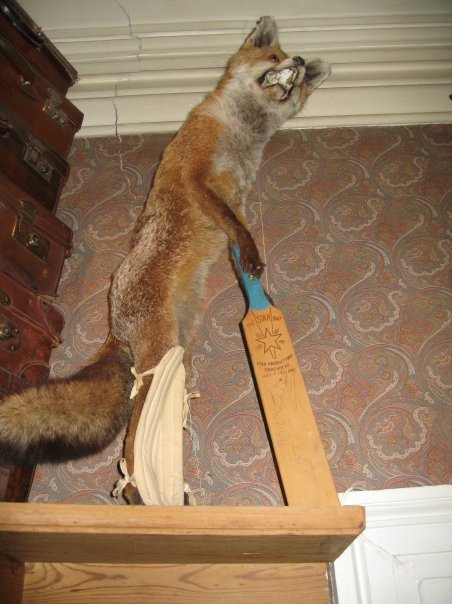 We are properly terrified of dead animals. We can't stress this enough.
Show us a grizzly bear and we'll be scared. Show us a dead grizzly bear and we will crap our pants and continue crapping our pants until it's removed from sight. Sometimes if we see a bird and it stays still for a bit too long, we get frightened.
Stuffed animals are far and away the worst. It's the thought that they might move. They never do, but that's the worst part. They're frozen with that ominous potential for movement. It's so menacing.
Thanks to Maria for the picture. It was taken at The Inn at Whitewell, near Clitheroe. Maria says that it's a really nice place, which it clearly – CLEARLY – isn't.
So, to reiterate: this fox and this cricket bat – they constitute the worst picture of all time.
Send your pictures of cricket bats and other cricket stuff in unusual places to king@kingcricket.co.uk