< 1
minute read
Nonononono. This is not happening. This is NOT happening. This is NOT… HAPPENING.
Remember the worst picture of all time? Now this is the worst picture of all time: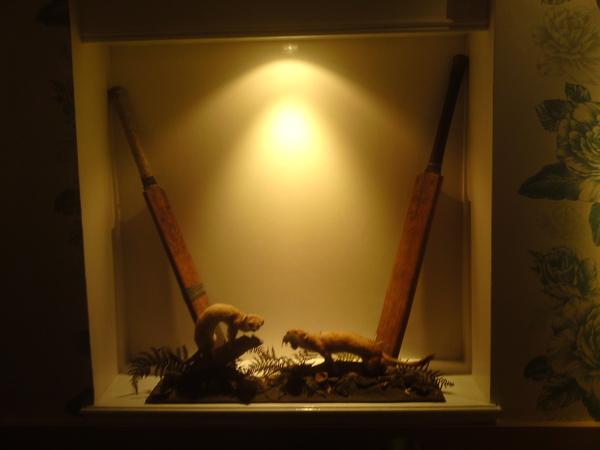 It was sent in by Suave, who says:
"Attached is a photo of cricket bats in unusual places. It has two stuffed weasels with it. That's gold that is.
"It was taken in a rather poncey wine bar in Norwich, called the Wine Cellar. I was drinking a nice Pouilly Fumé at the time, and noticed this lovely display in the corner. I thought you might like it."
No we don't. We don't like it one bit. We're shivering just looking at it. Just look at the creepy little bastards – THEY'RE ACTUALLY READY TO POUNCE.
We only got the damned fox off the front page of the site yesterday and now this.