BUT THEY'RE NOT!
We should really have clarified this at the outset. We'd like you to send us pictures of real, actual, tangible cricket bats (or other cricket items) that are genuinely in unusual places. Send your pictures to king@kingcricket.co.uk
Kate and Tom sent us this: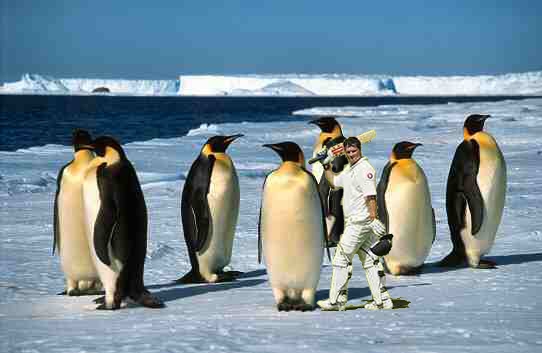 We have rather a soft spot for penguins and for the chap depicted with them, but we have a strong suspicion that this image may be doctored in some way.
We put this to Kate and Tom and they said: "We took this from our North Pole cruise ship last year. We were as surprised as anyone."
We also got this from Ceci: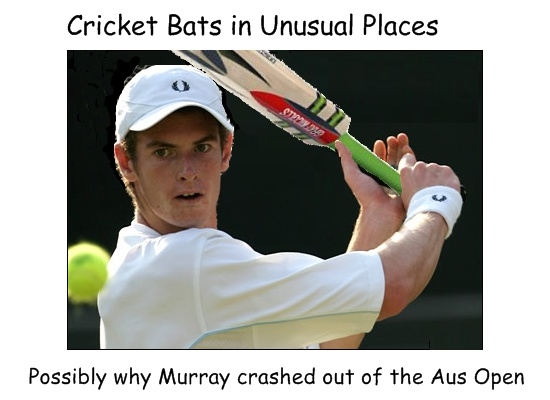 Ceci didn't even try and claim that this was real.
These shall be the only fraudulent submissions for this feature. May they stand as a warning to you (in a way that is not entirely clear).