< 1
minute read
It's been a while since we had a cricket thing in an unusual place – so long, in fact, that many of you won't even know that it's supposed to be a regular feature.
Ged sent us the following photo and said only: "Sphere Of Influence By Gideon Haigh, spotted in a spa sanctuary, Phuket, Thailand."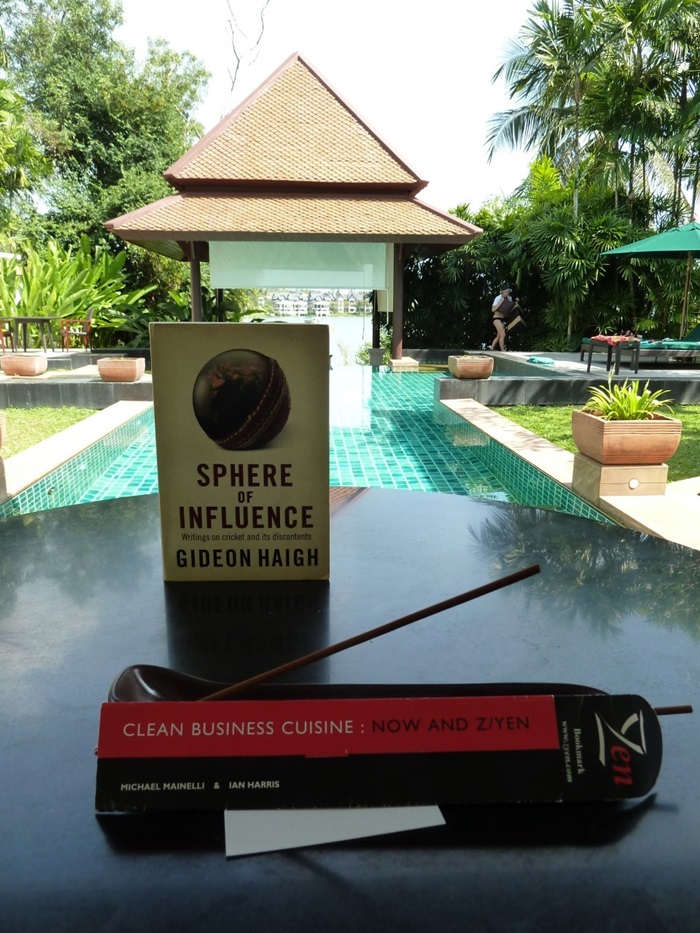 As a postscript to this, Sphere of Influence is also the title of a book by former New Zealand right-armer, Kyle Mills.
We did wonder what he was up to these days. Apparently he's churning out bestsellers.
More cricket things in unusual places.
Send your pictures of cricket bats and other cricket stuff in unusual places to king@kingcricket.co.uk