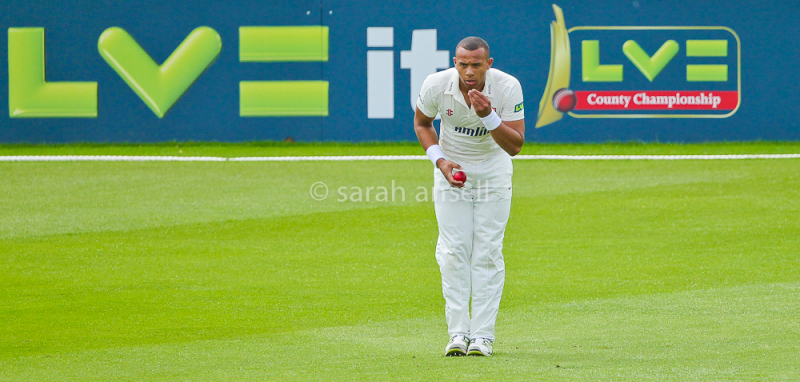 Tymal Mills has been signed by Royal Challengers Bangalore for £1.4m. In response, many have felt inclined to ask what Ian Botham, Viv Richards or Ian Austin might have gone for. This seems to us to be somewhat missing the point.
In the UK, the phrase 'Twenty20 specialist' still has a faintly pejorative hue. Some do indeed come to focus on the shortest format as a result of shortcomings in the longer ones while Mills himself had the decision made for him by his own spine. But no matter how you arrive there, as far as the IPL sides are concerned, a player who is 100 per cent focused on the finer points of T20 can only be a good thing. A desirable thing. A thing they'd pay money for.
It's not just that Mills is likely to be available for the entire tournament, it's more that T20 is his whole professional life. Last season he described how he and his Sussex team-mates would practise yorkers with a white ball for a period. Then, when everyone else moved on to bowling four-day lines and lengths with a red ball, Mills would just carry on bowling yorkers.
To ask why Mills should sell for over a million when he hasn't even played Test cricket is to overlook why that's a good thing. Ben Stokes sold for £1.7m  and while he is unarguably a better cricketer (if nothing else, he can bat) then Mills will surely prove the better investment. If Stokes' adaptability is a key strength, then he is nevertheless pulled in many different directions. Mills doesn't need to be especially adaptable. He can just focus.
Like Stokes, Mills has also profited by being two players in one. Okay, that's an exaggeration, but he does possess two qualities that are always in demand in the IPL auction. Firstly, he is a left-armer and secondly, he can bowl at 90-odd mph. Combine those two qualities with his unwavering focus on Twenty20 cricket matches and then subtract Mitchell Starc from the auction and see the bids roll in.
For the record, had he been around today then Ian Austin would have sold for six weeks' supply of meat-and-tatty pies and a year's subscription to the Racing Post – but it would have been a hell of a bargain for whoever saw fit to splash out on him.