Bradders writes:
"Please see evidence of the indifference shown by my two cats (Jaffa on left, Seamus the Celtic Warrior on right) to cricket, but also more specifically your website.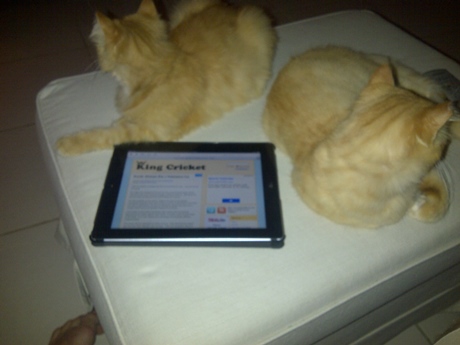 "I left it on for a bit and for a while nothing happened. However, eventually Jaffa (through some careful standing on the screen) did show some interest in finding out what sport360.com have to offer before deciding that licking Seamus was a better way to spend time.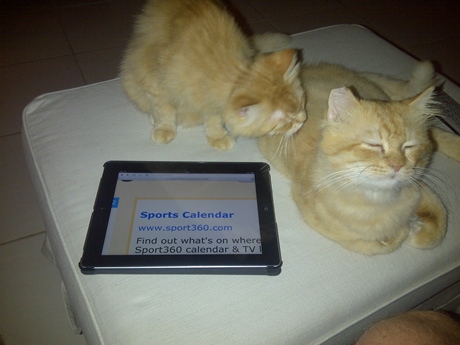 "Shortly after this they jumped down and went to eat."
If you've got a picture of an animal being conspicously indifferent to cricket, send it to king@kingcricket.co.uk.