< 1
minute read
Eva writes:
"This is my cat Harold. Here he is, nonchalantly enjoying a meal. (Don't question that. Cats can be nonchalant. No-one's ever questioned a cat's ability to display indifference.)
"In doing this, he made a choice. He chose to ignore the legacy of Michael Vaughan.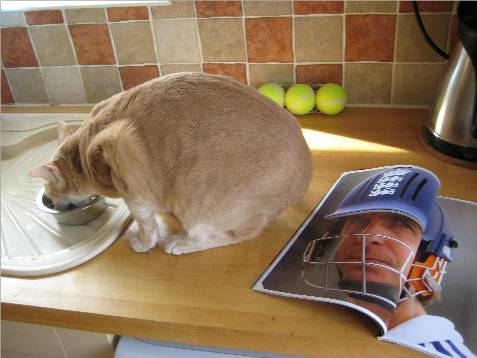 "He's actually almost sitting on the legacy of Michael Vaughan. He's very committed in his indifference."
At this point, we questioned Harold's awareness of the magazine, but Eva can back up her words.
"Sadly, I can verify his awareness. Later, I found him engrossed in an article about the magic of Kevin Pietersen. It was a calculated betrayal."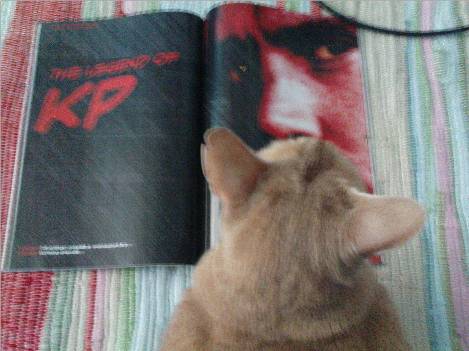 If you've got a picture of an animal being conspicously indifferent to cricket, send it to king@kingcricket.co.uk.