< 1
minute read
Dandy Dan writes:
When visiting my friends Simon and Esther in Durham, I couldn't help notice their cat Monty being conspicuously indifferent to the cricket.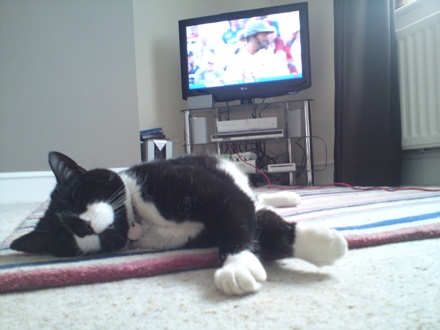 However, what we can see from this photo is that Mohammed Ashraful has obviously sensed Monty's indifference to him and his batting, so has decided to show a similar level of indifference to Monty as some sort of riposte.
Later, when he thought no one was watching, I managed to take a photo of Monty being conspicously interested in the cricket. This interest appears to be too late, as Finn has clearly decided to ignore him.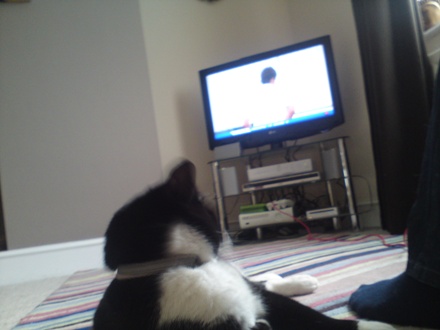 Animals being conspicously interested in the cricket. Is this a new feature?
If you've got a picture of an animal being conspicously indifferent to cricket, send it to king@kingcricket.co.uk.