Cully, from New Zealand, writes:
Here is my cat, Tribble, being conspicuously indifferent to cricket. Could she be bothered to watch the second Test between India and Australia? Could she even be bothered to watch us scrape a painful win against Bangladesh? Could she heck.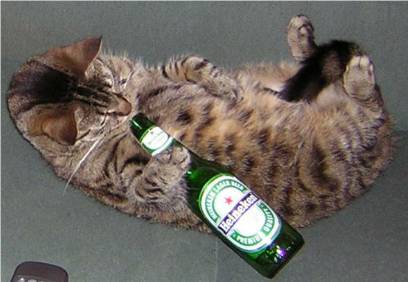 Once she'd emptied the fridge of rubbish beer, she not only continued to be oblivious to the cricket, she became oblivious to everything.
I do have another cat without an alcohol problem, but unfortunately she is so conspicuously indifferent to cricket that she couldn't even be bothered to be in the room.
More animals being conspicuously indifferent to cricket