4
minute read
"It could be really entertaining, like that 2005 series, which is what made me fall in love with cricket. The prospect of that is really exciting." – Ollie Pope, February 2023.
Bless him, he's excited. He's also completely wrong.
The fundamental mistake that Ollie Pope has made here is a common one. The media, in particular, are very prone to making it. Newspapers get giddy with anticipation. TV coverage often misunderstands exactly why a series is exciting even while it's happening.
Don't get us wrong, the 2023 Ashes series could and indeed should be a very exciting one. Recent history suggests it has the potential to be the best since 2005 – although a lot of things will need to fall a certain way for that to happen.
It definitely won't match 2005 though. We're sure of that and now we're going to explain why.
When did the 2005 Ashes begin?
The 2005 Ashes literally began on July 21, 2005 at Lord's. The story started before then though. Surely few would dispute that the limited overs series that preceded it were a key part of that summer's cricket-watching experience.
Remember Simon Jones confronting Matthew Hayden in the T20 game or Paul Collingwood leaping like a crested salmon to catch him out a short while later?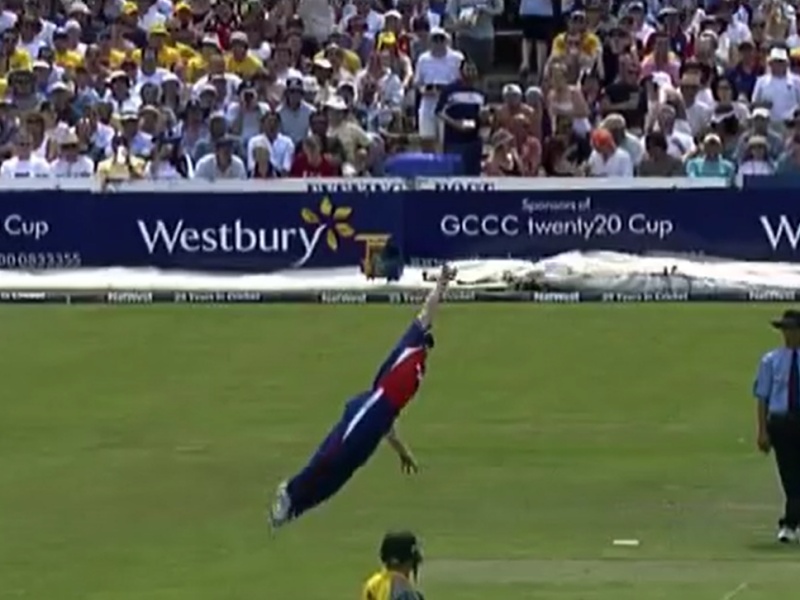 Those were massive 2005 Ashes events that didn't actually take place during the Test series. This was when we first got a sense that England's run of success had now translated into belief that they could finally beat Australia.
But even those moments wouldn't have meant all that much if Matthew Hayden wasn't already Matthew Hayden, the guff-talking flat track bully and barbed thorn in England's side.
This is the thing: It is the characters and their history who make the drama.
We don't mean history-history. We don't mean all the way back to 1882 Ashes history. We mean the players taking part in the series you're watching and what you already know about them. The current players are the ones who give proceedings real emotional heft.
And that's why the 2005 Ashes is unfortunately almost impossible to beat.
Who played the 2005 Ashes?
For most England fans, the 2005 Ashes began in 1993 because that's when we met our first character.
And honestly, what a character. And what an entrance.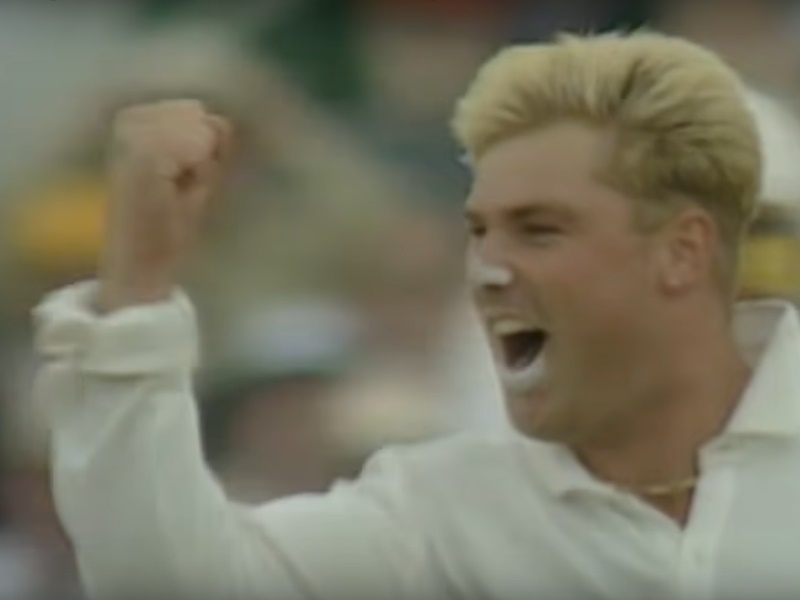 Because cricket is so dramatically rich that even its back stories have back stories, Australia had already won two Ashes series on the bounce when Shane Warne turned up. He then played a pretty big part in them winning the next six.
If you were an England fan, those years saw the arrival of a few other powerful antagonists as well.
To name just a couple, there was Ricky Ponting, the bad-tempered batting machine who made his first Test hundred against England in 1997 after arriving at the crease with the score reading 50-4, and there was Jason Gillespie, who took 7-37 in England's first innings in the same match.
The 2005 Ashes resulted in some people now remembering Gillespie as a slightly hapless, ineffectual medium-pacer with crap hair who got a heart-warming consolatory fairytale double hundred against Bangladesh. That is completely wrong. He was actually a guy who bowled 90mph away swing who cut England so many new ones they could have started a sphincter exportation business such was the surplus.
Ponting and Gillespie were typical of the Australia cast list England were up against in 2005. This was a side who could plop one of the most consistently destructive batters the world has ever seen in at number seven, like it was no big thing.
The action
The 2005 Ashes wasn't exciting because England's top order collapsed and then Kevin Pietersen hit a bowler back over his head for six. It was exciting because he did it to Glenn McGrath, the grumpy totem pole who bowled England out for 77 in 1997 and who dismissed Mike Atherton 19 times in 17 Tests.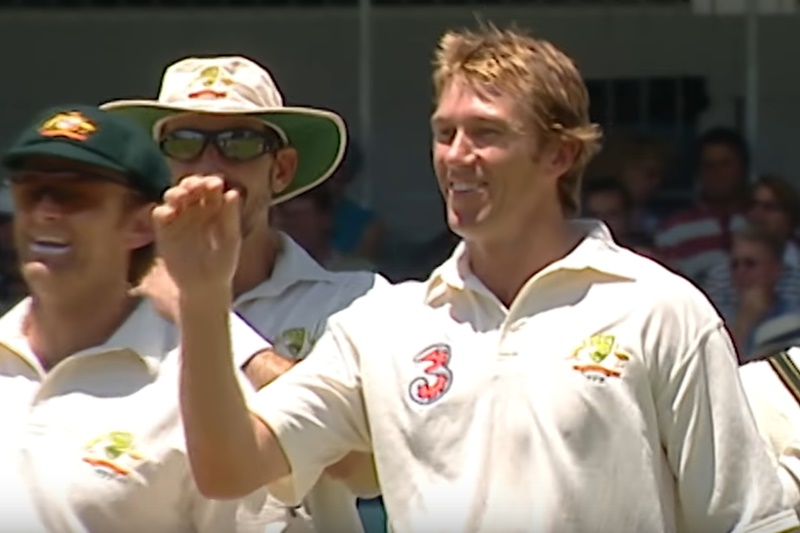 Every moment was awash with this stuff.
Steve Harmison ran in to bowl that very first ball not to Justin Langer, but to Justin Langer, the man who batted the whole of the first day of the 2002 Melbourne Test on his way to 250.
Andrew Flintoff didn't castle Adam Gilchrist. He castled Adam Gilchrist, who in his very first Ashes innings arrived at the crease with Australia 336-5 and bullied England's bowlers for 152 off 143 balls.
The 2023 Ashes
If England's recent performances are anything to go by, the action this summer could well be excellent. And there are of course great cricketers involved. But it's not the same.
Australia have the likes of Steve Smith and David Warner, who can certainly do a job as cartoon villains, but you'd be hard pressed to muster much vitriol for players like Pat Cummins or Usman Khawaja. Who else? Alex Carey? Travis Head? Meh.
The balance isn't the same anyway. The power of 2005 was because it was an underdog story. These days England have James Anderson, Stuart Broad, Ben Stokes and Joe Root and Australia haven't won in England since 2001. It's a wholly different dynamic.
It's a mistake to think that the 2005 series was about the cut and thrust of the five matches. Its impact was fundamentally borne of Australia winning eight series in a row.
That's the hole that cannot be filled here. We may get a really great Ashes series in 2023, but we can't have another 2005 until one team or the other has first spent 16 years getting relentlessly pummelled by an evil superteam.
If you've read this far, you might want to check out some of our other features. You may also want to find out about our Patreon campaign and how the absolute solid gold legends who are contributing to it are making all this sort of stuff possible. Here's the lowdown on that.