3
minute read
We once joked that England's plan for Jonny Bairstow was to keep him guessing. It always seemed like the aim was to treat him as inconsistently as possible to keep him on his toes. After scoring four hundreds and a fifty in five innings last summer, it seemed safe to assume that he had made the number five spot his own. And then along came Harry Brook.
Cricketers and coaches often talk of 'role clarity'. Only Moeen Ali can really rival Bairstow for role opacity.
Remember all those times England thought Bairstow should keep wicket? Or all those times they decided he should be freed from the wicketkeeping gloves?
Remember when he was inked in at number three? Remember when he was a very successful number six? Remember when he was a white ball specialist?
But then came the summer of 2022 and a run of form so pure and perfect that everyone immediately agreed you didn't want to mess with this. This was Bairstow's thing: batting at five, making incredible hundreds.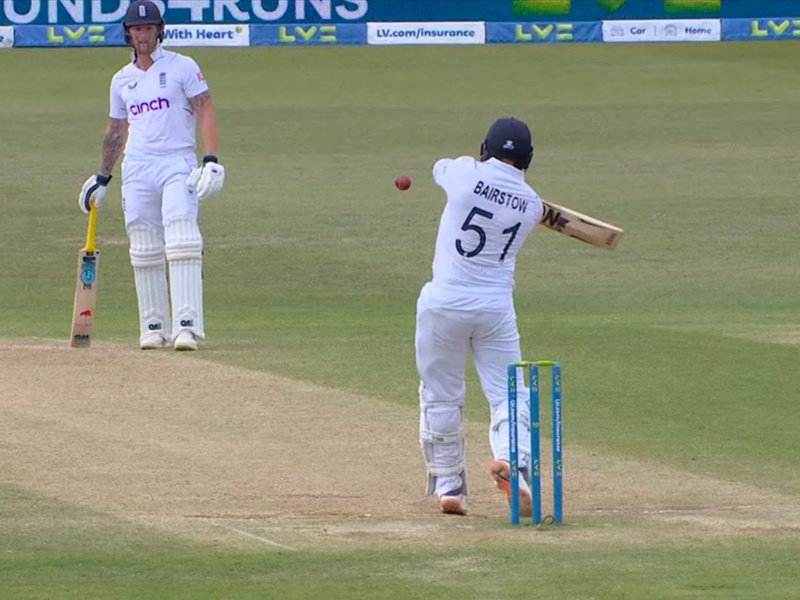 Let's recap…
In Nottingham, against New Zealand, he made 136 off 92 balls in the fourth innings as England chased down 299 to win.
In Leeds, against the same opposition, he made 162 off 157 balls after England had been 21-4 and 55-6. He then made 71 not out off 44 balls in the second innings as England chased 296 to win.
In Birmingham, against India, he made 106 after England had been 44-3 and 83-5. Then he made 114 not out in the second innings as England chased 378 to win.
That first innings, in particular, was a herculean effort; just purely and simply one of the great Test innings, even if he hadn't then followed it with three more hundreds and an unbeaten fifty in his next four innings.
(Speaking of Herculean, did you know that Elton John's middle name is 'Hercules'? What we especially love about this is that Elton was of course born Reginald Kenneth Dwight. That means that in 1972, when he embarked on changing his name, he thought to himself, "My middle name should definitely be Hercules." And then at no point between first thinking that his middle name should be Hercules and filing the paperwork to make his middle name Hercules did he subsequently think, "Actually maybe Hercules is a bit much." We're pretty confident he still thinks it's a good choice, particularly now that he's Sir Elton Hercules John.)
Quite understandably, Bairstow couldn't quite maintain that incredible run of form, following it up with 0, 18 and 49 against South Africa. With hindsight, failing to maintain that incredible run of form was a mistake.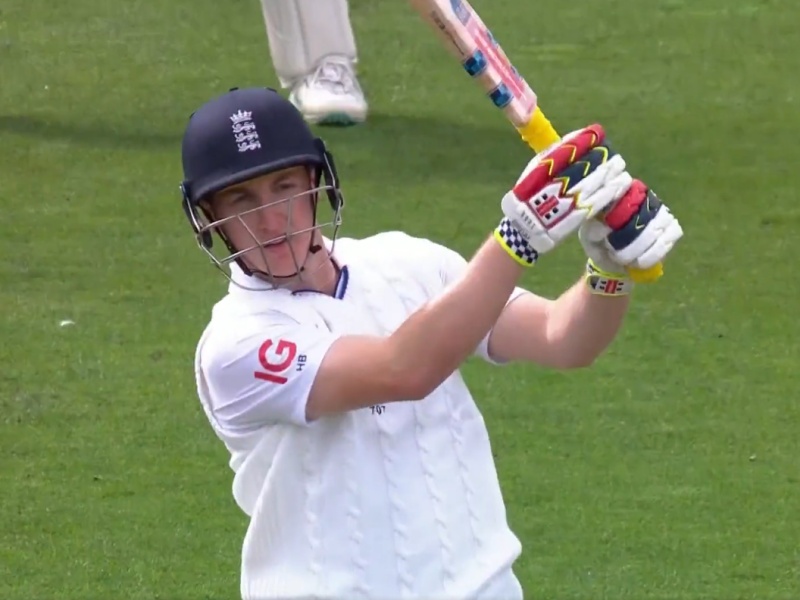 Because at the time of writing, nine innings into his Test career (with one still incomplete), Bairstow's stand-in at number five, Harry Brook, is maintaining that incredible run of form. He has made four hundreds and three fifties and is averaging over 100 with a strike-rate of 99.38. He has made heavy runs in both Pakistan and New Zealand, which are pretty different places, batting-wise. That piece we wrote last week about how he could be stopped has aged like an already-on-the-turn avocado.
When Jonny Bairstow is back to full fitness, is one or other of these men being left out of the England Test team?
No.
If Brook and Bairstow are both fit, both will be in the England Test team. That means one of them will be batting somewhere other than five. One man has batted flawlessly and only ever at number five. The other man has a lot of experience of trying to make other spots his own.
No, seriously, sign up for the King Cricket email. It's one of those things that just makes life better.