< 1
minute read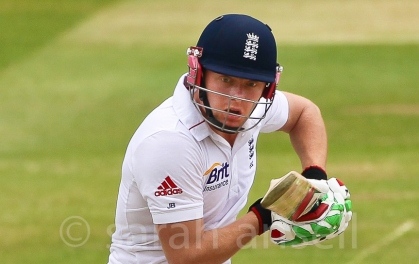 You wonder whether it's worth England batting Jonny Bairstow at the top of the order. It's not that he's particularly suited to the role, but if the opposition remain hell-bent on bouncing the shit out of him, it might soften the ball a bit for all the batsmen who follow.
Turns out Jonny Bairstow doesn't really have a weakness against the short ball – at least not a significant weakness; not a debilitating Suresh Raina level of incompetence. He can duck okay and he can play the pull shot. He'll probably get better with more experience.
As it stands, he's good enough to make 72 not out against a quick attack on a decent pitch under clear skies. This isn't to damn him with faint praise. It's just stating the facts. There was plenty to admire about his innings without turning it into fiction.
Mostly, like England's last ginger right-hander, he just doesn't seem that bothered by stuff. At one point, he half-left and then tried to play a ball which pretty much grazed his off-stump. A lot of batsmen would feel a bit nervy after that. Bairstow genuinely seemed to find it funny.
That's a reassuring response. A nervy batsman would have played with self-conscious certainty at the next delivery. They'd want bat on ball. Bairstow left it.