6
minute read
Every player wants to go out on a high, but few actually do. Most topple forwards and face-plant when attempting to bow out in style. And that's what life's about. You do your best for a bit and then the ending's probably going to be a little bit of a mess.
Sport is obsessed with great players going out in a blaze of glory; one final flash of genius before they swap their boots for slippers.
But while it can happen, the value of a 'perfect' ending is questionable anyway. What might seem like an immaculate full stop generally also brings with it the shadow of a question mark. Perhaps the player in question should have carried on just a little bit longer. And why is the memory of a final match any more significant than memories of all the other matches anyway? It's all history.
In any case, the greatest final Test has already been and gone, so why bother trying to compete?
Glorious final Tests
Alastair Cook finished with a ton. Jason Gillespie exited with an unlikely double century. Muttiah Muralitharan secured victory and his 800th Test wicket with his final delivery. Going further back, Vijay Merchant's final two Test innings were 128 and 154 (albeit five years apart), while Seymour Nurse finished with three hundreds in his last six innings, vacating the stage with 258 against New Zealand.
But none of these are in the same league as Enid Bakewell.
Bakewell won her final Test for England, against the West Indies, after taking 10-75. She made 68 opening the batting in the first innings and made an unbeaten 112 in the second out of a total of 164. That's 68.29% of the runs, which is more than even Charles Bannerman managed.
As Test performances go, it's probably the best one.
So raise your hands, concede this one, and just play on. Play on until they're forced to drag you from the field because you've turned into a massive great anchor holding the rest of the team back.
Paul Collingwood averaged 13.83 in his final series, but won the Ashes. That seems a good way to go out. He certainly seemed pretty pleased with it.
Inglorious final Tests
Before we get into this, let's just quickly address the most immediately obvious final Test downer: Don Bradman's duck.
To quickly sum up, the Don went into his final Test with an average of over 100 and was bowled second ball, which brought his average down into double figures.
This is, on the face of it, not an especially glorious finish – but think of it in terms of the story and the drama. Don Bradman started and ended this innings as the most consistently successful batter Test cricket has seen and so a duck was an incredibly big deal. Throw in the fact that it prevented him becoming the only player to average over 100 and this is pretty much the most famous innings of all time.
That is, in its own way, going out on a high. A three-figure average would have been an incredible feat, but 99.94 is barely less incredible and packs a far more powerful emotional hit.
1. Adam Voges, Australia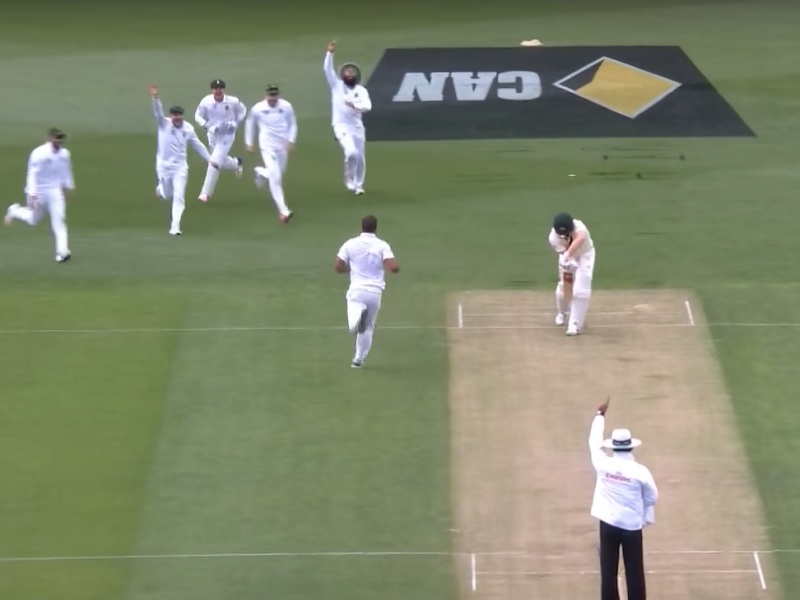 This is how you end on a downer. Briefly, during his innings of 239 against New Zealand in 2016, Adam Voges' Test average exceeded Bradman's. Then he was dismissed and over the course of the next half dozen Tests, that average went into a flat spin before concussion in a domestic match provided a timely reason for ejecting him.
Voges finished with a golden duck (at which point Australia were 8-4) and then 2 against South Africa in his 20th and final Test, his average dropping from 67.40 to 61.87 in the process. Australia were bowled out for 85 on the first day and suffered an innings defeat.
> Hot streaks: Test batters who hit a prolonged purple patch
2. Suresh Raina, India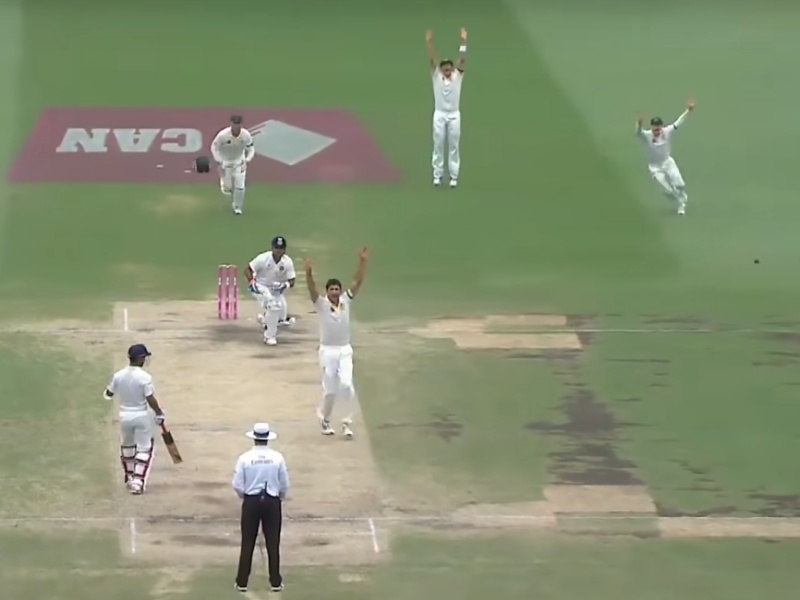 What's worse than a duck? A pair. Suresh Raina was never the most successful Test batter, but the contrasts in his final match were brutal. After Australia made 572-7 declared, India responded with 475. Australia declared again in the second innings but couldn't bowl India out.
Raina's contributions were a golden duck and a duck. His previous innings, against New Zealand, had also been a duck. All in all, he failed to score in five of his final seven innings. This is how to finish a Test career: unequivocally.
> Best of the blobs: Eight of Test cricket's finest duck-makers
3. Geraint Jones, England
What's worse than a pair? A pair while losing the Ashes, even though it's only the third Test. Geraint Jones was picked as England wicketkeeper in large part for his batting, but bowed out with a pair in Perth in 2006, securing it either side of Australia's 527-5 declared – an innings that included a 57-ball hundred from his opposite number, Adam Gilchrist. Jones was run out by Ricky Ponting in his final innings off a ball where he could quite easily have been given LBW.
4. Simon Katich, Australia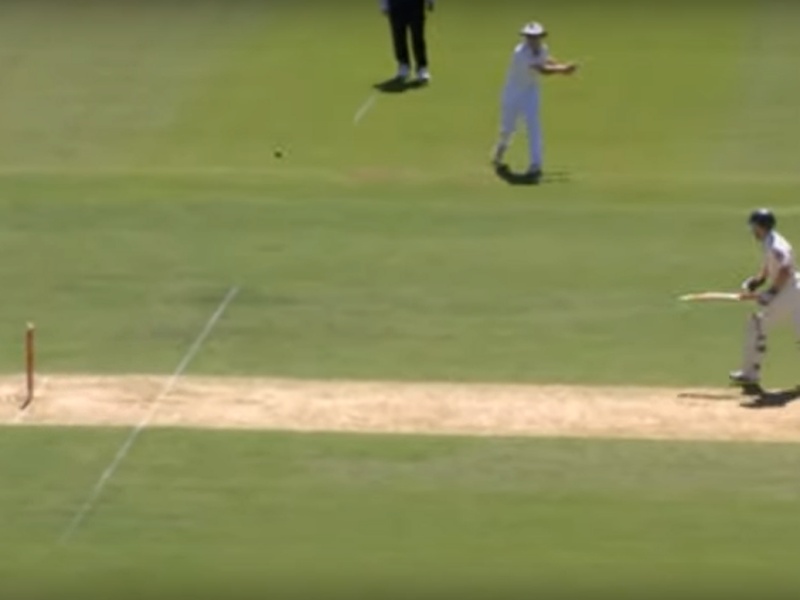 New Zealand's Chris Martin is pretty much the patron saint of ducks. It was therefore fitting that in his final Test innings he should fall below even his own rock bottom standards by getting run out without even facing a ball. However, given Martin's record, that wasn't actually an especially ignominious finish for a man who ultimately went out with five zeros on the trot if you include not outs. You didn't expect runs from Chris Martin. That most definitely wasn't what he was there for.
Simon Katich though? He was an opening batter. That gives his final Test diamond duck far greater weight, even if he did go on to make 43 later in the match. Because really you could argue that first innings, first over dismissal shaped the 2010 Adelaide Test and to some extent the series.
Katich was run out by Jonathan Trott off the fourth ball of the match. James Anderson then dismissed Ricky Ponting next ball and Australia's 245 proved entirely inadequate as England racked up 620-5 en route to an innings victory.
5. Sohag Gazi, Bangladesh
What of the bowlers though? Where a bad final match for a batter is over in the blink of an eye, there is something uniquely grim about the equivalent experience for a Test bowler.
In February 2014, Sohag Gazi went into what would be his final Test having taken 2-207 across his previous two matches. He duly returned figures of 1-181 off 48 overs in the first innings and 1-87 off 18.5 overs in the second. Rather capping things off, on a pitch on which Kumar Sangakkara was able to make 424 runs on his own, Gazi batted once and made a golden duck.
6. Arshad Ayub, India
Gazi did at least take a wicket though. In December 1989, Indian off-spinner Arshad Ayub trunded in for 0-182 from 49 overs against Pakistan. That performance came after returns of 0-81 and 0-37 in his penultimate Test.
7. Chuck Fleetwood-Smith, Australia
As poor final Tests go, Chuck Fleetwood-Smith's is perhaps the benchmark. His innings figures of 1-298 in England's 903-7 declared remain the most expensive in Test history.
There's a dash of batting to throw into the mix too, as you'd expect from a man who supposedly once said, "If you can't be the best batsman in the world, you might as well be the worst."
Fleetwood-Smith was the last man dismissed in Australia's second innings when England secured victory by an innings and 579 runs. He made a duck.
8. Denis Compton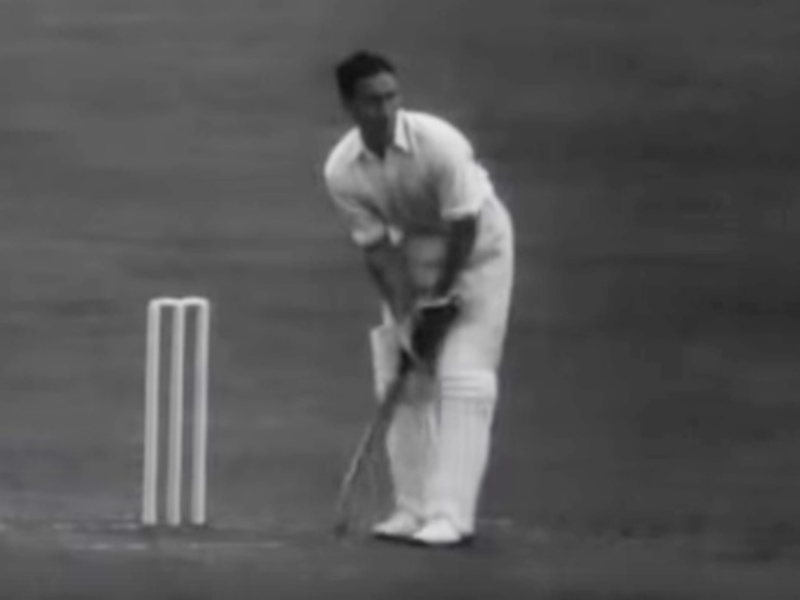 Compton's final Test was the fifth Test against South Africa at Port Elizabeth in 1957. While he finished his career with an average of over 50, Compton made a two-ball duck in the first innings and 5 in the second innings.

That would be pretty bad in itself, but it was only really in keeping with a much broader downer. Defeat meant a tied series after England had won the first two Tests and drawn the third, and this match in particular was a weird combination of dreariness and farce. The pitch had been relaid with soil from Durban but it hadn't properly settled and this meant the action was defined by a great many grub-hunters and pea-rollers. This resulted in the slowest Test in history with a scoring at a rate of 1.40 runs per six balls (538 runs from 287.5 eight-ball overs).
A blaze of glory? Denis Compton went out in a blaze of, "Ah stuff this, there must be something better I could be doing with my life."
We couldn't write these sorts of features without the priceless gift of time. Actually, not priceless, because the people who are backing our Patreon campaign quite literally buy us the time. You can buy us more time and yourself more King Cricket features here.