The Dawg writes:
I'm all for animals being conspicuously indifferent to cricket, but have you seen who is at the crease?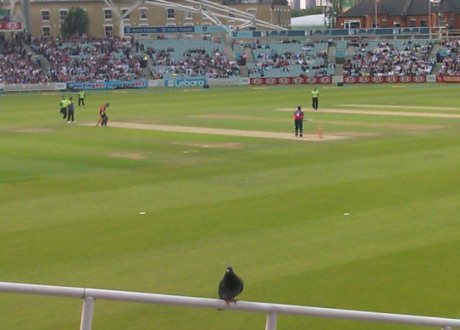 This is taken from a Kent v Surrey T20 game at the Oval. That pigeon should show more respect.
If you've got a picture of an animal being conspicously indifferent to cricket, send it to king@kingcricket.co.uk.