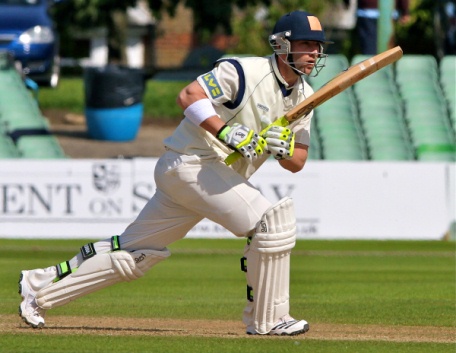 But only technically.
"I'd love him to be in the team," said Ross Taylor before the second Test.
"I think his technique has improved out of sight," said Michael Clarke.
"If Hughes plays in Tasmania then obviously Chris Martin will be bowling at him and hopefully Martin Guptill takes a third catch too," said Ross Taylor.
Australia v New Zealand, second Test: PJ Hughes c Guptill b Martin 4.
Cricinfo's ball-by-ball coverage says he tried to defend with an angled bat. We assume.