< 1
minute read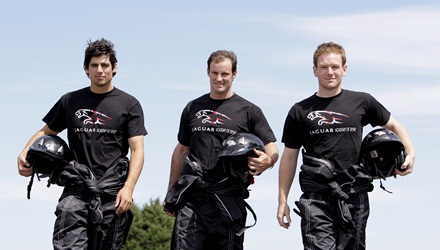 Then a chronic inability to spell people's first names shouldn't hold you back:
"England cricketers Andrew Strauss, Alistair Cook and Eion Morgan put the Jaguar XJ through its paces"
At least they got 'Andrew' right. One out of three isn't too bad and the surnames are all spot-on. Good work. Were they joined by anyone else on this track day?
"They were joined by ex-Formula One driver Martin Bundle"
Dear Lord. Even we know that's not his surname and the only thing we know about cars is that they're bastards who let you down every now and again.
Maybe this is ultra-sophisticated marketing, targeted at pedants who run sports websites.