Author Archive
3
Is it a good idea for a team that can't bat to hire the coach of a team that can't bat? It's probably okay. The England coach is basically just a management figure, after all and Peter Moores seems pretty good at that side of things. He brought in many of the systems on which Andy Flower's success was built. Indeed, he brought in Andy Flower.
He also ushered in a lot of the players who have been stalwarts of the side in recent years. James Anderson was just some lad who spent lunch breaks bowling at a single stump before Moores became coach. Stuart Broad came to prominence, Matt Prior got a game and Graeme Swann appeared. In fact, if you look at Test selections since Moores left, only Jonathan Trott and Joe Root have really managed to bed in.
We plan on lauding him when England win and berating him when they lose, even if we have no clear idea exactly what his job entails. At least he's Maxonian though, eh? That's got to be a positive, right?
3 Appeals
10
One worrying, but entirely predictable, revelation from Ben Stokes' recent interview in the Guardian is that he's broken bones punching inanimate objects before.
He reckons he's going to learn this time.
"I don't think punching lockers is the way forward for anyone. There's only going to be one winner there."
This is an odd way of putting it, as if the locker was somehow parading around celebrating victory in the aftermath, rather than sitting there shell-shocked, wondering why the hell someone had just lamped it one FOR NO REASON WHATSOEVER.
Also, generally speaking people who punch things in anger don't learn. Considering it rationally, Stokes knows not to do it, but when you're launching a left hook at a solid object, you're not exactly in a rational frame of mind. It's an emotional thing. People act differently when they're capable of emotions rather than being all cold and dead inside, like you're supposed to be.
They call it venting, but venting isn't a thing. The act of 'venting' keeps your heart-rate up; it keeps you angry; and it also feels sort of good, so you carry on doing it.
But at least he has passion, eh? That was the big thing missing for England over the winter. Everyone says so. If only they had a bit more passion, they could have won. Passion drives you onto greater things. Passion drives you to things like losing all perspective, obsessing, never resting and eventually having a mental breakdown.
10 Appeals
3
Raaj writes:
I didn't even want a mobile phone but, after conceding that my post-Uni employability depended upon being contactable, I caved in and took on my schoolboy cousin's chunky, silver Ericsson when he upgraded. It worked; I got a job and earned enough money to fly to Bombay to watch the first Test of the 2004 India v Australia series. I'll always call it Bombay because that's what it was when I first visited, as a 10 year old, in 1989. The trip was memorable because I got bad diarrhoea and we got stuck at the airport for ten hours on the way home.
Back to 2004. The plan was to stay with a cousin for two weeks, see the sights and watch the Test. My cousin, who had moved out there from London a few years beforehand, will tell you he gave me a bed, took me out and introduced me to his friends. That he did. However, if I tell you that 'taking me out' meant watching him work out at Gold's Gym, you'll get the idea that he didn't change his routine much to accommodate me. He didn't, in fact, change his routine at all.
At least I had the cricket to look forward to. There was talk of my cousin's friend sorting out some tickets and taking me down there but by day three I realised it wasn't going to happen and went on my own. The train down to the hilariously-named Wankhede was nice and cool because the carriages were open, like the ones on which American hobos hitch rides. The signage for the stations en-route was in the same style as the London Underground.
At the stadium I bought my 500 rupee (about a fiver) ticket and started queuing. They don't bother with unnecessary luxuries such as stewards in India – they hire moustachioed coppers with wooden sticks. It was a couple of these who told me I couldn't take my mobile phone into the stadium – a policy introduced after the Madrid train bombings. My protestations that extortionate roaming mobile charges meant that I couldn't afford to detonate anything via text message fell on deaf ears, so I asked them what I should do with my weapon of mass destruction. Amazingly, they had no suggestions. There wasn't even a bush nearby under which to hide it.
The phone was useless in India and worthless back home. It had served its purpose and I hadn't paid for it. I chucked it away and joined the enthralled masses inside, who were roaring as if it was a rollercoaster T20 rather than a Test.
Except for some reason I didn't do that. What I actually did was go back to my cousin's flat, mobile millstone in hand, and watched the match on TV. I'd like to say it was on principle but I don't think it was. As has been the case for much of my life, I didn't have a clue what I was doing or why.
The pitch was a raging turner, Michael Clarke took a six-for and Tendulkar made a sixty-something that was probably worth more than his many centuries. Australia were spun out cheaply and lost the match. It all happened on that third Day.
A few days later, deciding there was nothing else to detain me in the vibrant, exotic land of my forefathers, I cut short my stay and went home. Another sound decision, I'm sure you'll agree.
Send your match reports to king@kingcricket.co.uk and on no account mention the cricket itself.
3 Appeals
19
We missed a trick when naming our county players to watch. Instead of trying to keep things manageable by limiting ourself to five, we should have completely changed the rules and just named all the England squad contenders who we were watching anyway.
What happens now is we open all the scorecards in different tabs and there are three things to write about from each one. It's all become rather unwieldy.
This is why we try and ignore the second division. There's only so much our tiny brain can sift through.
Openers
We said at the outset that we would be very, very surprised if Sam Robson didn't open against Sri Lanka. Yesterday, he scored 163, so maybe we can stop watching Michael Carberry et al. and just draw a line under the potential England openers section to cut down our workload.
Middle order
A nothingy 48 from Ravi Bopara (…in the second division. This is the problem, you see. Why are we having to pay attention to these nothingy, meaningless matches full of crap players?)  James Taylor followed up his fairly nothingy 62 with a more nothingy 33. Eoin Morgan made a reasonably noteworthy 86. Gary Ballance made 77.
Spin bowler
There really aren't any. Obviously, there's always someone who's the best of what's available, but that shouldn't be mistaken for being the future of England's spin bowling. Simon Kerrigan's probably the best specialist, but it would be a brave decision to return him to the national side right now.
The first division has some batsmen who bowl spin. Samit Patel's done nowt of note this week; Scott Borthwick took 1-50, which seems about right; and Adil Rashid is bowling pretty much as predicted, taking 1-127.
So again, we find ourself dredging the second division – which is as sure a sign as any that the situation is dire. Monty Panesar took 0-12 and 1-41 and you feel he'd really have to go some to find himself back in favour. Then there's Moeen Ali, who isn't even a spinner – he's a number three batsman. On the strength of 3-43 and 0-14 he's now being talked of as being the frontrunner. The sad thing is, he probably is.
It doesn't help these guys that half the County Championship is played in the spring these days.
Pace bowling
It's easier for these guys to look good at this time of year, but let's not complain about that. Steven Finn has followed up his first innings 5-91 with 3-63. Chris Jordan took 3-15 and then 3-121.
Owt else?
Yes. Of course. County Championship coverage never ends and it's only week two. We're going to burn out in no time. Firstly, Usman Arshad, who was starting to look like the worst-ever selection as a player to watch even before we'd clicked 'publish' rather hauled things back. None for 50-odd became a very respectable 4-78. Reverse swing? No idea. We've never even seen him play. That's how much we research these things.
Finally, we feel we have to draw attention to Ed Joyce scoring a hundred in each innings against Warwickshire, even though he's not going to play for England and even though he's not one of the players we're officially watching. But at least he has the decency to play in the first division.
19 Appeals
16
That's 'players to watch in 2014′. We don't have 2,014 players to keep an eye on. In fact, we've got fewer than ever before – just five.
A reminder of the qualification criteria:
Qualified to play for England
No established internationals
Youngish
Playing in the first division of the County Championship
Usman Arshad, Durham
It's always worth having a Durham seamer in your 'ones to watch'. Somewhat optimistically, were going with Usman Arshad this year, even though he's never taken a five-wicket haul. He did pick up a wicket every four-and-a-half overs last season, however. It'll never last. Let's watch it not last. In fact, since we wrote this, it has already not lasted.
Kyle Hogg, Lancashire
It's always worth having a Lancashire player in your 'ones to watch'. Kyle Hogg seemed to go up a notch a year or so ago, but thanks to his team-mates' shoddy batting he's had to spend a year atrophying in the second division. Let's see what's left of him.
Tom Smith, Lancashire
It's always worth having two Lancashire players in your 'ones to watch'. Tom Smith was something of a fixture in this feature in the early days after we turned up to watch the first day of the County Championship in 2006 and saw him do sort of okay. He seems to be picking up again of late. We fully expect him to take 3-56 or score 42 not out relatively frequently this year.
Adil Rashid, Yorkshire
If Tom Smith was something of a fixture in this feature, what does that make Adil Rashid? We named him in 2007, 2008, 2009, 2010 and 2011. He hasn't had great bowling returns in the last couple of years, but since when have mere trifles like 'evidence' trumped illogical hope? Call it the sunk cost fallacy, but we just know that he's going to have a brilliant year in 2014. It's too late to back out of this now.
Rashid's probably still four years away from his peak. It could still happen. It isn't beyond the bounds of possibility. Also, he did hit three hundreds and average 50 last season, so at least we can use phrases like 'he has something to offer'.
Keith Barker, Warwickshire
He's definitely someone who takes wickets without attracting too much attention. Let's give him a small amount to address that. We can then also check on Rikki Clarke and Chris Woakes while we're looking at Warwickshire scorecards.
16 Appeals
16
The fight for England spots continues to a soundtrack of very gentle applause from a smattering of supporters who didn't happen to have much on that day (activity-wise).
Top order
Jonathan Trott made 37 against Sussex – although to be fair, that has been the second-highest score in two completed innings. Ed Joyce has been the only man to better him with 117, but Joyce is Irish again now and therefore irrelevant as far as this particular article is concerned.
Middle order
James Taylor made 62 against Middlesex, which is neither here nor there really. Ravi Bopara made three against Derbyshire, which is at least a clear position. Gary Ballance made 77 against Somerset, which somehow seems a lot more than 62 and is certainly a great deal more than three.
Wicketkeeper
Apparently, the reason why Matt Prior didn't keep wicket in Sussex's last match was because his Achilles was giving him gyp. Clearly, he didn't think he could make 125 with it bothering him this week and so he's not even playing.
Spin bowler
Remember Adil Rashid? He's 85 not out at the time of writing. Tarred by his youthful shortcomings, it really is worth reminding yourself that he's only 26.
Seam bowlers
Hurray! Steven Finn has taken 4-87 against Nottinghamshire. And now he's taken 4-91. Maybe next time we check, he'll have taken 5-91…
Jesus, he actually has. That was weird.
Elsewhere, Chris Jordan took 3-15 against Warwickshire.
Shivnarine Chanderpaul Watch
Absolutely nothing to do with England whatsoever and absolutely everything to do with the fact that we just bloody love Shivnarine Chanderpaul. Essex were bowled out for 94 and Derbyshire have laboured to 143-8, but Shiv's still unbeaten with 67. Batting's hard, but he doesn't care. He's just going to bat forever anyway.
16 Appeals
22
Everyone knows that the key to a strong international side is 'competition for places'. It absolutely isn't the case that 'competition for places' is really just a synonym for 'the first XI's turned crap'.
Yesterday's England Squad Watch ended rather bleakly with the specialist batsmen seemingly competing only for a place in the dressing room from which to watch others bat. Thankfully, yesterday's play brought GREAT NEWS.
Michael Carberry improved on his first innings duck considerably, making six whole runs in the second innings. He didn't hit any boundaries, so that six entailed a whole series of scoring strokes. As for Eoin Morgan, was he smarting from his first innings golden duck? Was he 'eck as like. The vowelsome left-hander made two in a six-minute innings that will have had England's coach, whoever he is, grinning from ear to ear (assuming England's next coach has two ears and a mouth).
22 Appeals
23
Who plays for England these days? NO-ONE KNOWS. They don't even have a coach and the uncertainty pours down from there, covering everyone in a sticky, unctuous goo that at first you think might be some sort of over-ripe berry that's fallen from a tree, before realising that there's no skin and the consistency's too uniform and no, no, no, this came out of the back of an animal!
Matt Prior
Hurray! Matt Prior scored a hundred. Middlesex were all out for 105 and then Matt Prior made 125 off 138 balls on the same pitch.
Matt Prior is still far and away the best England wicketkeeping option and our firm belief that he will score plenty of runs at the start of the season is already not-entirely-wrong.
Steven Finn
Hurray! Steven Finn took 6-80 in the same match and actually took Prior's wicket (eventually). Finn's probably not going to be rushed back into the Test side, but most of us are happy to see that he's commenced a slow walk in its general direction.
Openers
We will be very, very surprised if Sam Robson doesn't open the batting against Sri Lanka in the middle of June. We reckon his winter performances for the Lions mean that all he needs to do is show vague competence for the next couple of months and he'll be given a chance. Against Sussex, he made 11 and 1.
Technically, Michael Carberry is the incumbent. If Robson doesn't perform well, England will be able to retain Carberry, pretending that was the plan all along. Against Worcestershire, Carberry made a duck.
Middle order
There's a strong feeling that Eoin Morgan has been earmarked for Test selection, perhaps to make up for the excitement shortfall resulting from Kevin Pietersen's absence. We've even seen it suggested that he might have inadvertently sacrificed some of his one-day majesty through focusing on Test-specific training.
Morgan went one better than Carberry against Sussex and was bowled for a golden duck.
Coach
Peter Moores' bid to be the man to turn around England's shoddy batting must surely be hampered by the fact that his Lancashire side still can't ruddy bat after years and years of being turd. They made 144 thanks to 42 not out from Tom Smith, who is no longer an opener but a number seven.
23 Appeals
10
We wrote for someone else. Since we stopped writing for The Cricketer's website a few years back, we haven't really had an outlet for non-satirical longer articles, so we reckon that's what we'll do for Cricket365 and we'll link to anything that goes up there. This first piece is about how moving towards a new era is invariably seen as being a good thing, regardless of how you go about it.
We somehow managed to avoid making reference to Beefy ranting about how England should bring in youngsters, which is what he does whenever any player over the age of 27 makes consecutive single figure scores or fails to take a wicket for nine overs. Not sure how that happened, because reading the article again, that's pretty much what it's about. See for yourself.
10 Appeals
25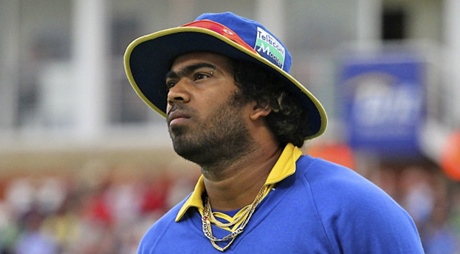 But yet able to withstand heat in the manner of an O-ring fashioned from a Viton fluoroelastomer. Sri Lanka's bowling was so efficient, it deserves to be described using mechanical gasket terminology.
The power of weirdness
This World T20 was another lesson for those who still believe that the shortest format is 'all about power'. Some feel that England were always bound to fail because of some sort of biceps shortfall, but their biggest weakness was that they didn't have weird enough bowling. Sri Lanka on the other hand…
Unlike in Tests, runs are the unit of measurement in limited overs cricket, but this Sri Lanka side haven't reached final after final because they've got exceptional one-day batsmen. They've got some good ones, certainly, but they're not match-winners. Overall, Sri Lanka are a pretty average batting side. They win because they generally don't need to score as many runs as other teams thanks to their freakish and hugely varied bowling attack.
Sri Lanka's best batsman
In the final, Sri Lanka's best batsmen was Yuvraj Singh. That is unarguable. Kumar Sangakkara played well, but no willow-wielder did more to ensure a Sri Lankan victory than Yuvi. The sad fact is that this is distracting from one of the great one-day team bowling performances.
Yes, Yuvraj seemed like he'd never held a cricket bat before, but Sri Lanka exploited that masterfully. Batsmen often start scratchily, but then they somehow get one away and suddenly everything's fine. However, Sachithra Senanayake and Lasith Malinga in particular managed to make Yuvraj's scratchiness persist for long enough that it became 'a thing'. From there, they just rode a wave of uncertain mishits, allowing their victim the strike, until Nuwan Kulasekara foolishly dismissed him.
But perhaps that wicket wasn't a mistake. This might not sound credible if you happen to have seen Yuvraj's innings, but perhaps Sri Lanka's bowlers actually wanted to get him out. Why would they do this? What possible reason might they have had for wanting to sweep aside the batting depression and bring in a Dhoni front? Well maybe they wanted to make a point – for it was not just Yuvraj who struggled.
Not just Yuvraj
India basically have just one batsman who can come in and start hitting boundaries from the first ball they face and that is the perennially ace-shit Suresh Raina, a flawed batsman with a wonderful ability to take a swing. But no, this was a man's job. Things were looking tough out there, so Dhoni made a big show of taking responsibility and moved himself up the order.
Intent on salvaging things for his team LIKE THE HERO HE IS, Dhoni promptly made four not out off seven balls, monopolising the strike in the process.
So maybe it wasn't just Yuvraj. Maybe it was Yuvraj's poor form coming up against an organised, skilled, well drilled bowling attack which just happens to include pretty much the finest death bowler to have played the game.
25 Appeals