Author Archive
3
Chuck writes:
I have never been to a cricket match of any description, level or length, even though it is my all time favourite sport. Despite that, or maybe because of it, I had absolutely no intention of attending the Ireland/England versus England/Ireland one-day international in Malahide in person. (Old Irish joke – why did Malahide? Because Terenure. I think it's in Ulysses. You probably need to be from Dublin.)
However, a back injury sustained the previous Sunday evening by bending down to put a fork into/take a fork out of (my memory on this point is hazy) the dishwasher, while my able-bodied and supple-backed wife and three children looked on, meant that I would have to track the proceedings on Cricinfo from home as opposed to doing so from work.
Yes: dilemma. It's easy skiving off work to follow the cricket scores, but how does one skive off being incapacitated to check the cricket scores?
By Tuesday, scarred by two nights of interrupted sleep, I didn't get around to checking the score until about the point where Porterfield had scored his century. This is because of the slow and deliberate moves required to locate the power cord to our laptop, which the children had cunningly hidden in a location most likely to trouble somebody with a chronic back problem.
Lunch was not a picnic: no smoked salmon or Champagne, no Pimm's or hot steak sandwiches from Jamie, no steak and kidney pie or pints of lager. No, lunch was a cheese toastie, two chocolate digestives and a cup of tea.
Given I was further scarred by the non rock 'n' roll nature of my back injury (I mean, what can people ask you? "So, what, were you putting on – a full power wash or an eco-cycle?"), my second visit to the ball-by-ball score was at the exciting point of England/Ireland being four wickets down with Morgan and Bopara at the crease.
Having by this time realised that the furtive joy of sneaking looks at the ball-by-ball coverage is more heightened in a work context (particularly a pressurised work situation) than a sick-at-home context, while also realising that the stage was set for a Morgan ton to do down his country of birth, my third and final look at Cricinfo coincided with Bopara's ton and Morgan's winning runs.
Didn't do much for my back, as you can imagine, which took a further seven (seven!) days to heal. On the positive side, we are getting a cat, which I can only hope will be conspicuously indifferent to cricket.
3 Appeals
16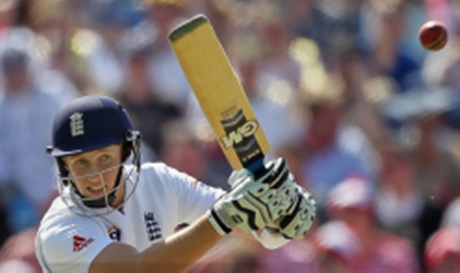 Let's not go overboard.
There are two ways to look at England's second innings. The first is to see it as indicative of an upward curve, which gives hope for the rest of the series. The second is to say that standards are now so low that it would actually be quite hard to consistently remain beneath them.
The latter view would paint England's second innings as aberrative semi-competence. However, we favour the former view, albeit with a coda. England's batting may be trending upwards, but is it at a rate which is likely to prove meaningful for this series?
England's players are generally keen to emphasise that they've got great track records and to berate 'the media' for not having faith in them to bounce back. The problem is that the things from which they need to bounce back matter too. If they hit top form in Melbourne and Sydney, that doesn't much matter if they're already 3-0 down.
The batsmen
But there are… 'positives' is probably a bit strong. Neutrals? There are neutrals to take from England's performance today. Second innings skittlage would have left a real shell of a team. Players could have been replaced without really altering the fundamental hollowness. It went a bit better than that and we can actually go down the list of batsmen and find cause for optimism with all of them.
Alastair Cook is Alastair Cook and he did make a fifty in the first Test.
Michael Carberry has perhaps offered the most solidity out of all of them. It's not rock-like. It's more of a dried porridge solidity – the kind that needs a prolonged soak in dot balls before it starts to give.
Joe Root delivered stubborn survival, batting for 194 deliveries. As treasured fount of wisdom, poet, philosopher and all-round good egg, Bert, has prevously pointed out, deliveries are the correct unit of measurement when batting for a draw – particularly when it's the fourth innings and the next Test follows in just a few days' time.
KP is KP and at least sort of got going today. And who honestly knows what that guy's going to do – that's almost entirely the point of him.
Ian Bell was magic in the first innings.
Ben Stokes faced 90 deliveries.
Matt Prior has faced 70 deliveries and is currently not out. If he can recapture any kind of form, it might settle the top order a touch as well.
In summary
Is it too late already? Everyone's talking about Perth like an Australian win is already etched in dried porridge. It looks highly likely, but at least their fastest bowler has had to deliver 38 overs and counting.
Things are better than yesterday. Let's just leave it at that.
16 Appeals
21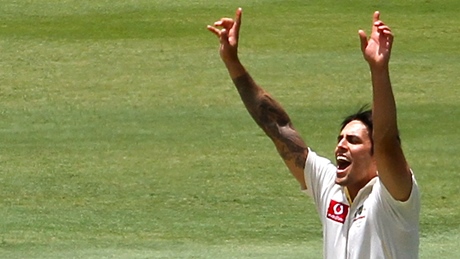 The escape route outlined in yesterday's article? England evaded it perfectly, opting instead to stand their ground, whereupon they were flattened by the giant, tufty-haired boulder which has been rumbling after them since they landed Down Under.
The most frustrating thing is that, for all the devastation, Mitchell Johnson only actually dismissed one of the specialist batsmen – Alastair Cook. Carberry was out to Watson, Root and Pietersen were out to idiocy and Bell was not out.
If Root or Pietersen could have avoided lending Australia a hand, Bell showed how together they could have countered Johnson and perhaps worn him down. Who knows? Maybe the lower order would have lasted more than a ball each then.
There's still a second innings, but realistically the opportunity has gone now – you can't turn blancmange back into brain.
21 Appeals
41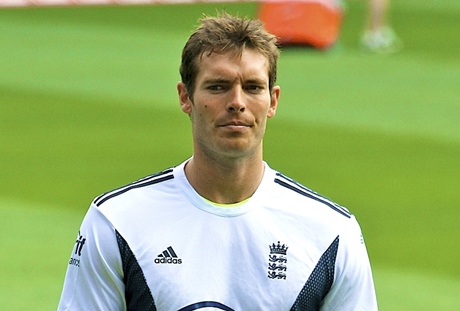 Today was a nice little primer in how to approach Test cricket in Australia. It called for extremes. England didn't really have any. It was all a bit fast-medium.
We blame Steven Finn for this. On England's last Ashes tour, he was exactly the right kind of bowler for Australian conditions, but lacking three years' experience. However, someone appears to have subtracted experience rather than adding it. Finn is less of a bowler now than he was then. And he's the young one. He's the one we were relying on to improve.
England have been left without a third seamer. In the first Test, they turned to Tremlett, who also fits the archetype for bowling in Australian conditions. For more understandable reasons, he too has regressed in the last three years. He now delivers little more than a nice bit of fast-medium.
The other three
Jimmy Anderson has other skills which mean he can get away with being fast-medium. However, they're less relevant in these conditions and a man who is normally a strike bowler must therefore switch to being a support bowler.
But who is he supporting?
In both Tests, England's third seamer has also been a support bowler, while Stuart Broad took two wickets for 80 when England triumphed on their last tour of Australia. Broad's doing well, relatively speaking, but you wouldn't build the attack around him.
Then there's Graeme Swann. Like Broad, his contribution was fairly insignificant three years ago – 15 wickets at 40. Why should we expect earth-shattering performances now?
More worryingly, he too is showing signs of being less of a bowler than he was. He suffered in comparison to Nathan Lyon in Brisbane where the latter's overspin was deemed to be advantageous and Lyon also looked more dangerous in his short spell today where the hardness of the new ball was floated as being a possible explanation for his apparent superiority. But how many exceptions does it take before what was previously thought to be the norm must instead be considered the exception?
Meanwhile, at the top
Is Alastair Cook all that he was? No-one seriously expects him to match his performances from the 2010-11 Ashes, but it's also true that he has just endured a long summer as an Ashes captain and the best part of two days directing things in the field.
He's a fantastic player, but he's unavoidably compromised. That's just the reality. Someone has to lead the side, Cook appears to be the best candidate and he simply has to try and minimise the impact on his batting. He's still more than worth his place, but on balance he's probably not quite the player he was.
Small changes
If all that sounds unremittingly bleak to English ears, it's not meant to be. We're talking about minor deterioration here. Small changes can make a lot of difference.
Take Mitchell Johnson, for example. With a year off and a bit of tinkering with a view to improving his accuracy, he advertently gained about 8mph in pace – not bad as side effects go. Suddenly he had a way to consistently threaten batsmen and this brought confidence, which brought relaxation, which then brought the accuracy he was striving for all along (greater accuracy at any rate – he's still Mitchell Johnson).
Johnson is now quicker, more accurate, confident, determined and focused and Australia have the best bowler on either side – something they haven't been able to claim with any confidence for seven years. While it would be going too far to say the team's performance entirely hinges on this – Ryan Harris and Michael Clarke are fantastic players in their own rights – there is certainly a case for saying the team as a whole has gained confidence as a result of Johnson's apparent transmogrification and that they have been able to play under less pressure as a result of his wickets.
An opportunity
But with so much of the team's improvement hanging off Johnson's pace, England actually have an opportunity in this match – a very, very big opportunity.
If they can take Johnson into his eighth spell (he bowls short spells), they will sap his pace in this Test and inevitably for the next as well. If that sounds unlikely, the sad fact is that they won't have a better opportunity. The Adelaide pitch isn't particularly friendly to fast bowlers, but it's downright rude to those who deliver fast-medium.
How long will it take for Johnson to ebb to fast-medium? Who knows, but he's not had a really heavy bowling stint in quite a while and if England's batsmen can get to this point, Johnson's brain should take care of the rest. He might even turn to the razor blade (for the 'stache, obviously).
300-and-odd runs short of the follow-on would seem an odd position from which to launch an attack. It wouldn't be so much launching an attack, however, as very gradually unveiling one. Good luck – you're not exactly in prime position here, lads.
41 Appeals
5
And what does he look like?
Just Google it…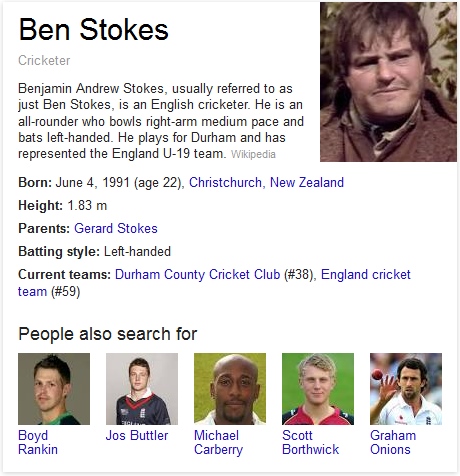 You can always rely on Google.
5 Appeals
21
So where are we? No-one knows – which is the way it should be.
What we do know is that England could have had one, two and, in theory, three more wickets if they'd caught better. We also know that England's batting looks lighter than Michael Rasmussen.
Stop going on about Michael Rasmussen all the time
You could probably infer something from the fact that we've made two Rasmussen references in one week. Thin bowling and light batting doesn't amount to a particularly strong squad. It's indirectly led to a situation where England have mimicked their not-entirely-successful team selection from August, where a nominal all-rounder gets a game because they want to play a second spinner.
Monty's a bit more reliable than Simon Kerrigan proved to be, but what of Ben Stokes? All-rounders are bloody handy, but we always worry that almost-good-enough bowling and almost-good-enough batting does not actually equate to 'good enough for Test cricket'.
The counter-argument would be that if an almost-good-enough batsman's going to get runs anywhere, it's more likely to be on the kind of pitch where you deem it necessary to play five bowlers. It's also given rise to a nicely varied bowling attack.
But this series doesn't appear to hinge on the bowling attacks.
Fatiguewatch
We're venturing into back-to-back territory, so it's instructive to look at how the main bowlers are holding up. Stuart Broad seems fine. Jimmy Anderson seemed down on pace. Then again, with Anderson you never know whether it's fatigue, injury or simply a decision to ration his glycogen. He is someone who reins it in a bit when he doesn't feel there's much to be gained from self-floggery.
21 Appeals
6
We can only do one impression and it's an impression of our friend Neal doing an impression of himself. Not only are there very few people who could potentially appreciate it – it also isn't particularly good.
We are therefore filled with admiration for Jimmy Anderson and his note-perfect mimicry of the great Nasser Hussain, as seen in Graeme Swann's first video diary. Perhaps we need to spend more time 'getting into character'.
6 Appeals
8
A quick bit of housekeeping before the second Test. We received a review copy of Alan Tyers' new book
a few weeks ago and haven't yet said anything about it.
On a related note, we'll freely admit to not having read all of the cricket books, so if you've any recommendations to make for Christmas, stick them in the comments and we'll add them to the bottom of the article. It might prove useful to someone, somewhere.
First, the review
And we'd better start with a disclaimer. We met Alan Tyers once and he was an absolute gent. It was on the one occasion we've been to Lord's and it mizzled all day (not that this is particularly relevant).
The premise of Tutenkhamen's Tracksuit is hinted at by the subtitle – The History of Sport in 100ish Objects. The book is supposed to be an exhibition catalogue for a display at the National Museum of the History of Sport, Orkney. Every item gets a double page spread with a description of what it is and why it is significant, accompanied by an image. It's worth noting that the whole thing looks ruddy amazing. It's full colour with art produced by regular collaborator, Beach.
The objects themselves are incredibly varied – and not just because it's about sport as a whole, not solely cricket. With a few, like Lance Armstrong's school report, you can see at least part of the joke coming in advance; but others, like 'seminal hard rock iconography' are far more opaque at first glance.
That's the joy of this book, for us. Tyers' last cricket-themed book, Crickileaks, suffered a little for being obvious in places, but Tutenkhamen's Tracksuit doesn't make the same mistake at all. Flicking through it, you find you have to read, otherwise you won't really understand 'Iron Mike's iron' or 'the Shola amoeba'.
There is cricket here, but to be honest the entries about other sports are probably more enjoyable because you're less likely to see jokes coming (although we enjoyed 'the Barmy Army knife' regardless of predictability). Having broader material opens up a lot more possibilities and perhaps elevates this above WG Grace Ate My Pedalo in some ways – although we recommend that book too.
WG Grace Ate My Pedalo isn't the only Victorian-themed book by Alan Tyers, incidentally. He's also written Gin & Juice: The Victorian Guide to Parenting
as well as the impeccably titled Who Moved My Stilton?: The Victorian Guide to Getting Ahead in Business
. That might be of relevance if you trust Alan to write well, but need to buy something for some idiot who doesn't like cricket.
In summary, Tutenkhamen's Tracksuit is excellent and is also sized to double as a thigh pad should you be in need of one. You can buy it from Amazon here
.
Christmas cricket book recommendations
As chosen by our readers. You may or may not be able to find further information about each of them in the comments below.
8 Appeals
15
Brendon McCullum is a man whose batting achievements don't exactly tally with his profile. He's bolstered his reputation with captaincy and wicketkeeping and the peculiar nature of his one-day assaults, but he basically has a very middling record with the bat. However, he has just scored his eighth Test hundred and helped New Zealand to a first innings position of rare heft against the West Indies.
McCullum's approach is spectacular but often sees him depart for 62, even when he's playing well. His captaincy is innovative and exciting, but his team still loses more than it wins. Perhaps just a little of the freeform jazz could be shed in favour of a decent bassline.
A friend of ours has a cool scar by his eye which is very similar to McCullum's. He did it by accidentally headbutting a newel post while removing a T-shirt.
15 Appeals
13
Okay, let's take stock. England can't bat and Australia can't bat. Generalising masks specific truths, but this is actually a fair summary of where we stand.
Mo'tchell Johnson has gathered headlines, but England also failed to score off Ryan Harris (forgivable) and shed middle order wickets against Nathan Lyon (probably not forgivable). Peter Siddle did okay too. That pretty much amounts to not batting well in all kinds of different ways. There's a suggestion they didn't cope well with the crowd either. There's a lot to correct.
With the exception of Michael Clarke, Australia just can't bat. Most of them are capable of scoring runs, but you don't really need to get them out; you just need to avoid doing anything stupid and eventually they'll get themselves out.
However, this is easier said than done for England, whose bowling currently looks thinner than Michael Rasmussen. There used to be a fight to be third seamer. Now it's a fight to evade the position. Steven Finn and Boyd Rankin are taking every opportunity to press for exclusion and so Chris Tremlett might retain his place simply through spurning incompetence.
Then there is the intriguing Graeme Swann subplot, where some sort of diktat has gone out to every Australian that they should take a bat and try and launch him over the top. They want rid. But how committed are they to this? Suicidally committed? It'll be interesting to see how this one pans out.
Back-to-back
If England are to get anything from this series, they need to start batting well in Adelaide – no later. With just a few days' gap between the second and third Tests, long innings this week will be doubly valuable and a draw in which you've done most of the batting could pumice the edge off fast bowlers looking forward to the bounce of the Waca.
Darren Lehmann says that Australia don't rotate any more and it doesn't look like England even have the option. The second Test isn't a must-win game; it's a must-not-lose game with a view to dulling fast bowlers for the following game through time-consuming attrition.
Put that on a T-shirt.
13 Appeals