Author Archive
13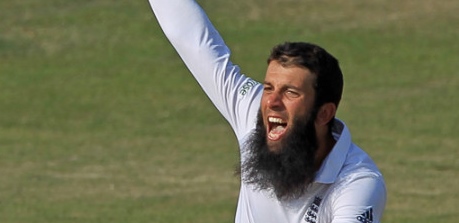 That's okay. That's what these tours are for. Moeen will have learnt from this. From now on, he'll know that 119 off 87 balls simply isn't enough and he'll instead score 180 off 110 balls or whatever.
Other than that, one of the great joys of the first one-day international between Sri Lanka and England was in seeing Alastair Cook being given out three times – at one point off two successive deliveries. Did England's mighty stuttering captain let this stop him? Did he heck. Well, okay, he let the third one stop him, but he'd already rollicked his way to 10 off 17 balls by then so it really didn't matter. That's really not a bad strike rate when you consider that three of those 17 deliveries were dismissals.
Ravi Bopara was the most economical bowler, so he was limited to just four overs. James Tredwell finished his spell with sixes and then outs – a pair of each. Harry Gurney bowled six wides. Sri Lanka also played.
13 Appeals
33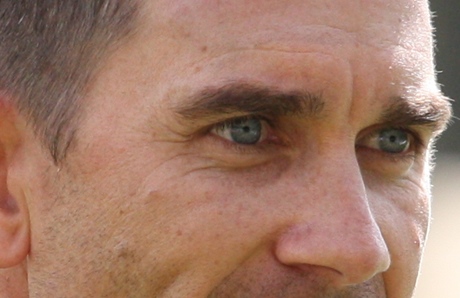 Justin Langer has a philosophy. It's changed the culture of the Western Australia cricket team and made them successful. Central to his philosophy are the following three rules:
Use common sense
Keep things simple
No mobile phones at training
This revelation comes from within an almost transcendentally nauseating interview. Other highlights include his Christian faith ("I've probably got about 15 to 20 sets of rosary beads at home"); how he and his wife dedicate an hour to each other every morning (or at least they do when he's in town); and his habit of scrawling trite quotes on the walls of what is now his daughter's room…
"The words on the wall are just scriptures and quotes. They're just reminders. Every now and then I go up and lie on her bed and just surround myself."
Try as they might, this current generation of Australian cricketers just can't quite muster the same level of exceptional loathesomeness as that 2005 outfit.
It's the same kind of guff that Matthew Hayden comes out with. All this belief, self-improvement and relentless positivity – it's almost like a cult. "My name's Justin and I believe in successfulnessment."
It's hard not to picture Warnie sat in the corner of the dressing room, gawping at them with a cheese toastie in his hand. The sad fact is, Warne's actually not much better these days. At some point the fat idiot must have been infected by it all – it's just that the disease just took a decade to gestate thanks to all the cheddar clogging up his synapses.
33 Appeals
14
Sticking with World Cup songs, Bert writes:
All proper World Cup campaigns, no matter what the sport, need a World Cup Song, but in the past I think teams have made a tactical mistake. All these songs tell of hope and excitement, of the chance of winning, no matter how small. But after the inevitable humiliation in the tournament the hubris associated with this approach affects the way the song is viewed. Nobody wants to hear a song about how we're bringing the cup home when we've gone out in the preliminary round.
So, for England's World Cup 2015 team, I've written a song that more accurately reflects the state of affairs. Because this one is accurate and truthful, I can well imagine that it will be sung from father to son and mother to daughter for generations to come, rekindling the spirit of those far off days of 2015. As next year's World Cup is in Australia, it has to be an Australian-themed song, and as the list of acceptable Australian songs has been somewhat reduced by recent criminal cases, there is really only one that will fit the bill (a-bong).
14 Appeals
12
Howe drew our attention to another official song, saying: "Perhaps deserves a post of its own."
You're not wrong, Howe.
Our favourite line is: "Everyone can win it. From the team of PNG to someone else."
Who says the East Asia-Pacific region hasn't made its mark on the cricket world?
12 Appeals
14
First up, tail-enders. They're ace, but they're a dying breed. Blame professionalism.
Now we love lower-order shenanigans as much as the next person, but the key word there is 'shenanigans'. A textbook forward defensive stroke is not a shenanigan. These are shenanigans.
A tail-end innings should bring all the fun of the fair (actually more fun than that because fairs aren't really considered unusually fun in this day and age). Sadly, what we typically get from nine, ten and jack nowadays is basically just mediocre Test batting.
If we're watching cricket, we want it to be either really good or really bad – and preferably the latter. That middle ground holds little appeal. The modern tail-ender is neither good enough nor bad enough to be worth watching yet occupies a greater proportion of Test matches than ever before.
It's a scandal. We wrote about happier times for All Out Cricket.
#juststopit
We've moaned about Michael Vaughan's inexplicable obsession with the hashtag #justsaying before, but it seems we haven't quite got it out of our system yet.
We've previously described the term as a beacon, warning you that the person who uses it really enjoys having arguments, is ready for one and will probably refer to it as 'banter'. But it's worse than that. There's a smugness about it; an intimation that the person deploying it is a plain-speaking, calls-a-spade-a-spade type surrounded by fearful cowards.
We're hoping that analysis of precisely why it infuriates us so much will somehow dissipate its impact, but the truth is our efforts are something akin to getting angry at a traffic jam. The rage builds so that you're in a heightened emotional state where everything becomes annoying – which is of course a fine state to find yourself in when trying to pan for gold in the torrent of excrement that is cricketers on Twitter.
This week's round-up features quite a lot of Michael Vaughan #justsaying things and a jaw-dropping effort from Chris Gayle which you'd hope would be tongue in cheek, but probably isn't. Gayle's Twitter bio has him down as 'World Boss'. We honestly don't know whether he's joking with this stuff.
Strengthen those quads
You probably saw the news about Syd Lawrence last week. We missed it somehow. The man sadly most famous for his gruesome on-field knee explosion has apparently become a highly successful bodybuilder.
Oh, and Pakistan v New Zealand
New Zealand have impressed us, bouncing back impressively from the pannery that was the first Test. But Pakistan have impressed us too. They've not been disheartened when things haven't gone their way.
We'll not mention the score because it'll probably be something completely different by the time you read this.
14 Appeals
20
We try and avoid video-based updates because we always consider people skiving work to be our main audience. It's hard to convince your boss that you're working when they can hear a video playing on your computer.
That said, this is too good to miss.
Has rock ever come any softer?
This is how cricket songs are supposed to be. It's specifically about the sport, even though that renders the lyrics utterly ridiculous; it's got a shouted list of the main teams; the guitar solo's what can only be described as 'soaring'; and the whole thing's cheesier than a stilton fondue/Matt Prior.
20 Appeals
10
Tom writes:
I sort of watched the T20 World Cup final. Here is roughly what happened.
A motley crew of myself, and myself's pals William, Lottie and Millie assembled at my house for the purposes of watching something approximating cricket. This was convenient for me as it is closer to where I live than any of my comrades' dwellings. However, I do not have Sky television and thus do not have the channel briefly known as Sky Sports Ashes, now referred to as Sky Sports 2, which broadcasts international cricket.
After much deciding it was decided that we would decide how to decide how to watch the cricket over lunch. I have the good fortune to live opposite a very nice pub called the Highwayman, so we went there to eat. They didn't have Sky either. The Highwayman doesn't have a TV – it's not that sort of pub.
Three of us had roast beef and; I shan't name any names, but Millie had something off the regular weekday menu. We ordered extra roast potatoes. Always order extra roast potatoes.
We returned to my house, thus far puddingless, to indulge in some fruit pastille ice lollies. ESPN Cricinfo reliably informed us (mainly just me and William) that fifteen overs of the first innings had already been bowled and that some runs had probably been scored. This meant, for unobvious reasons, that it was time to take my housemates Teasle and Moppet – who happen to be dogs – for a walk. We just went for a quick one up the road, because Teasle cut her paw recently and we didn't want to aggravate the injury.
When we returned from the walk, we decided that it was such a nice day that we would have a drink in the garden. We had a drink in the garden (each, not between us). Between sips, the significance of the offside rule to cricket was explained for the benefit of some.
At the end of the day, some people went home, some people didn't, and some people were already at home. I think Barcelona won after Kevin Pietersen scored the winner.
Send your match reports to king@kingcricket.co.uk. If it's a professional match, on no account mention the cricket itself. If it's an amateur match, feel free to go into excruciating detail.
10 Appeals
4
Can New Zealand do what Australia couldn't and give Pakistan a decent Test match? Brendon McCullum's already made a major contribution to his team's cause in the second Test by winning the toss.
We don't actually know whether McCullum went for heads or tails or whether he just passively watched the coin arc through the air after Misbah-ul-Haq had called. Whatever he did, all those hours of coin-tossing practice have been entirely vindicated and New Zealand are currently 145-1. (Update: Now they're 159-2 and that vindication is a little less apparent).
Perhaps concerned that their attack was becoming too experienced, Pakistan have dropped 'Imran Khan 2: Not The Same Khan' and given a second Test to Ehsan Adil.
Captain Face-Save
Shivnarine Chanderpaul is master of the forlorn rearguard. He can't avert defeat, but by God he can postpone its arrival for a bit. Misbah-ul-Haq is another practitioner. For a while, he cornered the market on the captaincy version of this innings – particularly in one-day cricket.
There is no innings so depressing as the captain's face-saving one-day knock. As the run-rate rises and the chances of victory recede, everyone still has to play out the overs, even though one team can't win or play for a draw. What we are seeing is one man trying to lead, only being as pretty much everyone else is out, there isn't really anyone to follow.
Angelo Mathews seems to be finding himself in this sort of position increasingly often. The one-day series against India probably isn't representative in that Sri Lanka weren't prepared and didn't really field their full strength side. Nevertheless, in five matches Mathews delivered 92 not out after arriving with the score reading 64-3; 75 after arriving at 42-3; and 139 not out after arriving at 73-3. Sri Lanka lost all three matches and the other two in the series as well.
Sri Lanka have a way of getting themselves in order for big tournaments, so this might be a blip. But it might also be a window into a future without Mahela Jayawardene and Kumar Sangakkara.
4 Appeals
15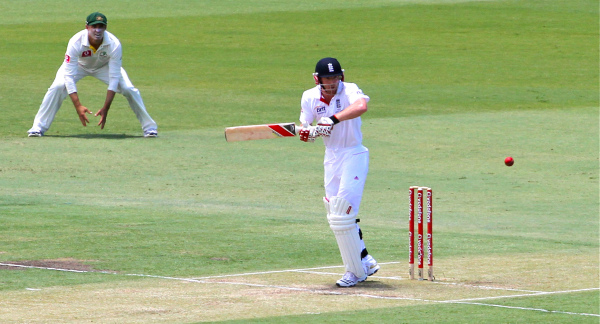 Our latest Kings of Cricket piece is up on the All Out Cricket website. The subject is Paul Collingwood. Bear with us. We think we've made our case.
It's mostly about his magical magnetic hand, but there's more to it than that. Consider it a paean to three-dimensionality; an ode to all the qualities that don't show up in the stats.
Bangladesh have got a leggie
Fast bowlers and mystery spinners – that's how you win Test matches. But several years ago Bangladesh spotted a gap in the market for a seven-man attack comprising nothing but conventional finger spinners. They've been ploughing this furrow for quite some time despite the complete lack of crops.
But maybe things are changing. They've got a leggie. Jubair Hossain took 5-96 in the first innings of the third Test against Zimbabwe. It probably doesn't pay to get too excited being as this is only his fifth first-class match, but at least he gives their attack something different.
15 Appeals
23
That nickname seems a tad unfair, no? The guy's just made his second one-day international double hundred.
In 50 overs, that demands a phenomenal scoring rate, but it's interesting to note that Rohit Sharma played himself in. Here's the breakdown of his innings:
50 off 72 balls
100 off 100 balls
150 off 125 balls
200 off 151 balls
250 off 166 balls
264 off 173 balls
After 20 overs of the innings, he was on 41. Remember that, because one-day tactical analysis is often reductive. People look at the final scorecard and assume it was sixes from the off, but that's rarely the case.
It's also easy to see this as proof of run inflation, but headline stories always elbow the broader picture aside. You'll remember Rohit's 264 because it seems significant, whereas you'll already have forgotten the recent Pakistan v Australia one-day series where the highest total in three fixtures was 255-8.
Modern one-day totals vary so much that different matches are almost like different sports. The ability to cash in when the going's good is a different sort of skill to working up a competitive total when conditions favour bowlers.
Is it a lesser skill? Of course not. The value of one or the other will vary depending on the conditions on the day.
What all of this means for England's World Cup chances
In a relatively low scoring one-day game, England are actually all right. If they get organised, we think they'll at least give most sides a run for their money. What they can't do – and we don't see this changing any time soon – is win a flat track runfest. It's just completely beyond their ken.
Rohit Sharma has played on high scoring pitches before. He's got experience of that. He knows what to do and he's got confidence in how he goes about things. He doesn't fret when he's got 41 after 20 overs because he knows he can catch up. A theoretical English batsman with exactly the same ability won't see those situations anywhere near as frequently. If he finds himself playing in a match where runs are flowing, it'll all be new to him. That brings a degree of uncertainty which doesn't do a right lot of good when you're trying to muller 400.
Moral of the story
A run doesn't have a set value. It derives it from the match in which it is scored. Modern one-day cricket isn't always about making 350 plus scores – but it does sometimes demand this.
23 Appeals