< 1
minute read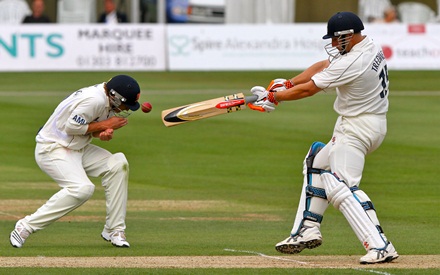 Do you have strong feelings about this? Here at King Cricket we favour 'batsman' and 'fielder'.
Why 'batsman'?
The word 'batter' has plenty of meanings. It doesn't need any more. Batter is what you dip a fish in before you fry it. Batter is what people do to you if you look at their pint funny. Also, baseball has batters and baseball is from the United States.
Why 'fielder'?
Not sure. Because it's slightly shorter maybe? It doesn't really have any other meanings. Maybe that's all it is.
Why not 'bowlsman'?
Indeed, why not? We might start using this word.